Beachfront Villa Estates (4)
Perfect for family gatherings, extended stays or group getaways, our luxury Beachfront Villa Estates offer the very best in space and privacy in a secluded beachfront setting, spanning from one-third to over a full acre (0.1 – 0.4 hectares). Exclusive services include personal pre-arrival planning, round-trip private airport transfers, daily breakfast, a personal Villa Host, private beach setup and more.
Specialty Overwater Bungalows with Plunge Pools (5)
Perfect for young families or honeymooners seeking extra space and comfort, these elegant overwater villas feature either private plunge pools or spacious deck areas that provide direct access to the turquoise waters of the lagoon.
Overwater Bungalow Suites (3)
With traditional teak-wood furnishing and Polynesian artwork, these spacious overwater villas are situated directly above the turquoise waters of the lagoon, offering views across the beach, lagoon or spectacular Mount Otemanu from a private terrace.
Featured Amenities
Complimentary premium Wi-Fi
Décor and furnishings that celebrate by the island's natural beauty
Interior Design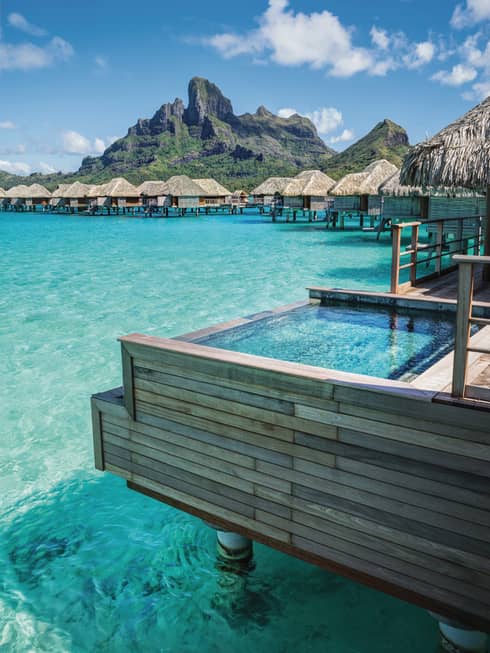 Embracing a Natural Setting
Inspired by a traditional Polynesian village, local architect Pierre-Jean Picart, San Francisco design firm BAMO and Paris-based Didier Lefort built upon the Resort's natural lagoon setting with an indoor-outdoor design concept.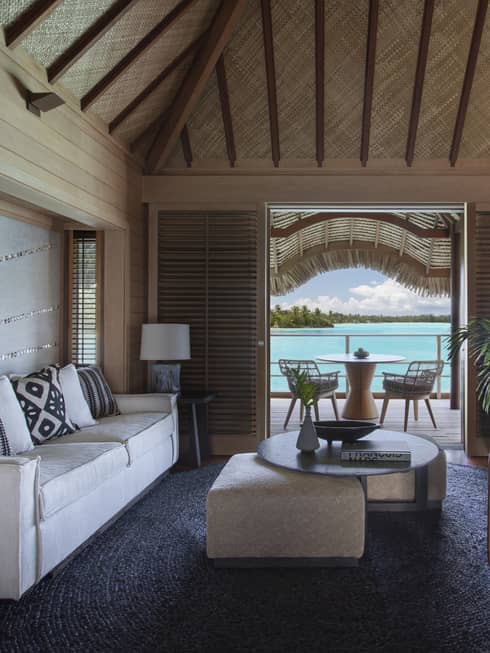 Pieces of Bora Bora
Local inspirations can be found everywhere in our bungalows, from the teak-wood furnishings, to textile patterns derived from traditional body tattoos, to the Mother of Pearl accents in the lighting fixtures.
The Villa Experience
Discover our Beachfront Villa Estates, the Resort's largest and most private accommodations. Your dedicated Villa Host will ensure your stay with us is unforgettable.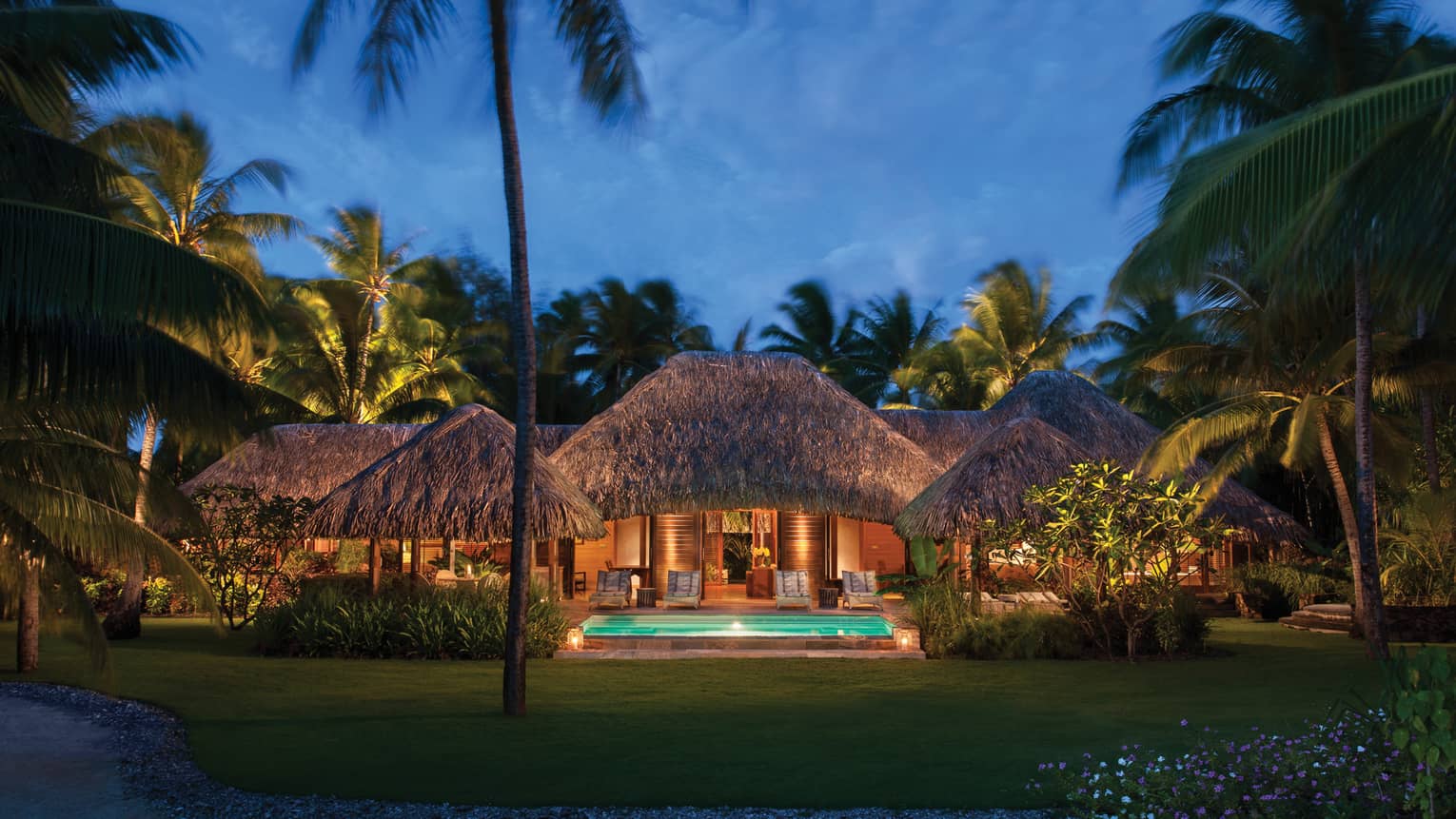 Life is Better Over Water
Our newly enhanced overwater bungalow suites offer the ideal tropical escape, whether you're seeking romance, privacy or adventure.