Four Seasons Resort Bora Bora
Awaken – an Immersive Wellness Experience
Four Seasons Resort Bora Bora
Awaken – an Immersive Wellness Experience
May 2–7, 2023
Join us in paradise for six days and five nights of wellness experiences led by international wellness experts Claire Grieve and Koya Webb. Become one with yourself as they guide you through full-day experiences that focus on wellness, self improvement and creating a healthy lifestyle.
Wellness Retreat
Join us in paradise for six days and five nights of wellness experiences.
Valid for Selected Dates Between

May 2 2023 – May 7 2023




Offers are subject to availability at time of booking. Blackout dates and other restrictions may apply.

minimum stay:

5 nights
included
Daily breakfast at Tere Nui restaurant
Customized 80-minute couple's spa treatment
A private sunset catamaran cruise with cocktails and canapés and a sound healing session
Daily movement classes
Guided meditation and sacred sound healing under the stars
A heart-opening meditation session
Guided self-assessments and practices to help balance your chakras
Farm-to-table culinary experience
Mat pilates class
Monoï oil making
Stargazing and Tahitian legend telling
Snorkelling with sharks and rays
more details
Meet the Experts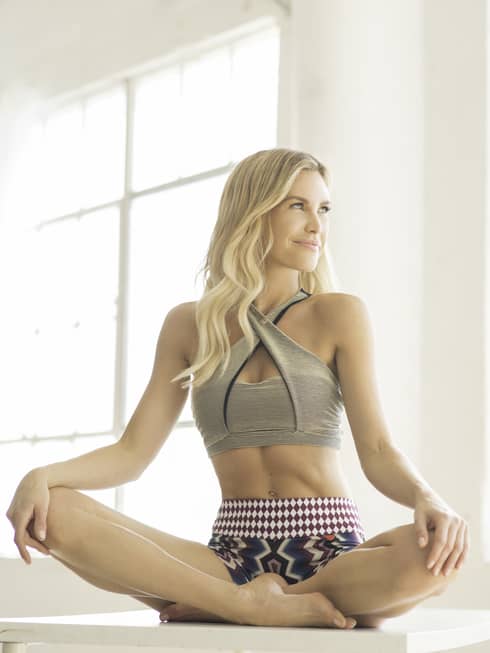 Claire Grieve
International Yoga Specialist
Claire Grieve is a highly sought after international yoga instructor, Pilates and stretch therapist, speaker, plant-based health coach and wellness writer. She has undergone extensive yoga training with some of the top yogis in the world, and is a certified Health Coach via the Institution for Integrative Nutrition. Her dedication to promoting lifestyle programs spans over a decade, during which time she has maintained a serious mission to make yoga enjoyable and accessible to everyone. In her experience, the transformation of her clients' attitudes ensures they are having fun while on their wellness journeys, as well as a key factor in their lasting, deep transformations. Claire has a passion for helping people transform through yoga and wellness, and her testimonials contain a common thread: her clients genuinely have gratitude for her inspirational spirit and ability to relieve and heal pain.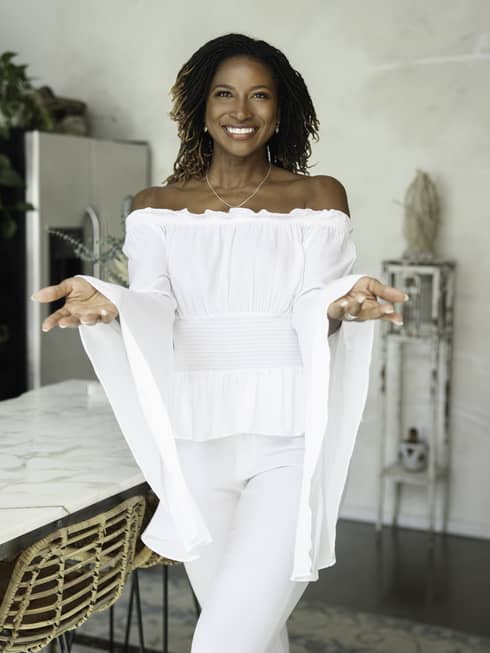 Koya Webb
Holistic Health Coach
Koya Webb is an internationally recognized yoga teacher, personal trainer, holistic health and wellness coach, author, motivational speaker and professional fitness model who is revolutionizing the holistic living landscape worldwide. She is known as a transformational specialist when it comes to helping people reach their goals and experience optimal health – by encouraging sustainable, positive lifestyle changes that maximize her clients' abilities to cultivate self-love, lose weight, increase energy, reverse life-threatening conditions and experience optimal health. A conscious global citizen and heart-centred thought leader, she aspires to positively influence and educate millions in the areas of spirituality, wellness and entrepreneurship.
Sample Offerings
Led by Claire, greet the day with a gentle routine of yoga, stretching and Pilates fusion, followed by a combination of breathwork and alchemy crystal sound healing to balance the nervous system, energy, mind and body back into unison.

Stand-up Paddleboard Yoga

Following sun salutations and stretches on the beach to awaken the natural circadian rhythm, Koya will guide you through balance and stability poses, meditation and breathwork.

Sunset Catamaran Sound Bath Cruise

Hosted by Claire and Koya, a private sunset catamaran cruise features exotic, healthy island cocktails and canapés. Claire will guide a transformative sound healing session working at a cellular level to recalibrate your mind, body and spirit.

Beneath the Tahitian night sky, Claire will conduct a one-of-a-kind starlit journey that combines breathwork, guided meditation and sacred sound healing.

Koya will guide you through a heart-opening meditation session to leave you filled with confidence, gratitude and love.

Chakras are the body's energy centres that help regulate its processes. Koya will guide you through self-assessments and practices that will empower your relationship with body, mind and spirit.

Farm-to-table Culinary Experience

This immersive culinary experience led by Executive Chef Eric Desbordes will tie in both French and Polynesian influences with a focus on sustainability while using local ingredients that honour rich traditional Polynesian cuisine.

One of the most effective full-body workouts you can accomplish in any setting without requiring extensive equipment is mat Pilates. With the soft cushion of the sand acting as a grounding surface, Claire leads a waterfront class that targets the stretching and strengthening of muscles throughout the body.
More Activities
Monoï oil making
Snorkelling with sharks and rays
Stargazing and Tahitian legend telling
With an increased focus on wellness and healthy lifestyle, we created this extraordinary retreat as an exclusive offering to our guests. Claire and Koya are true experts who will lead this collection of exciting, interactive and engaging experiences for all to enjoy.

Romain Chanet

General Manager, Four Seasons Resort Bora Bora
Pricing
Price begins at XPF 1,369,689 and includes and double occupancy in a One-Bedroom Beach-View Overwater Bungalow Suite, with an option to upgrade to specialty suites or beachfront villa estates. Daily breakfast, group workshops, meals as part of select activities and round-trip shared airport transfers in Bora Bora are included. Taxes and service charges are not included.