All Food and Drink
Michelin-starred Cantonese

Yu Ting Yuan

Savour authentic Cantonese cuisine in a dramatic ambience at Bangkok's only Michelin-starred Cantonese restaurant. Watch our chefs prepare Peking duck and dim sum in the show kitchen, or look out the floor-to-ceiling windows to take in the gorgeous backdrop – lush gardens and a shimmering reflection pond, sun-lit by day and illuminated at night.

Experience the relaxed allure of the French tropics in Bangkok at the riverfront French Brasserie Palmier, serving brasserie classics alongside a variety of fish and seafood dishes. The vibrant setting features an oyster bar, tropical foliage and a choice of indoor and outdoor seating.

Italian

Riva Del Fiume Ristorante

Soak up river views from four spacious terraces, or watch Executive Chef Andrea Accordi and his team craft seasonally inspired modern Italian dishes in the show kitchen within the dining room, awash in natural light and infused with a timeless Lake Como vibe right here in Bangkok.

Snacks and cocktails

BKK Social Club

Separated by half a world yet united by a passion for life, good times and great drinks, our destination bar raises a toast to the legendary glamour of Buenos Aires with bespoke cocktails, craft spirits and the finest cigars in a stylish, social ambience.

Lounge meals, afternoon tea and snacks; Limited Thai cuisine

The Lounge

Put yourself at the centre of it all in the Lobby Lounge, where open views and indoor-outdoor seating combine to create a social and engaging space for everything from impromptu get-togethers to sumptuous afternoon tea.

Local and international light bites

Poolside Dining

Relish a light lunch or a quick bite at any time of the day from the comfort of your lounge chair beside our infinity pools. Sit back and enjoy the panoramic river views, and let us bring your choice of refreshments and drinks to you.

Pastries and coffee

Cafe Madeleine

Enjoy fresh-baked treats and aromatic brews at our artisanal neighbourhood pastry shop and café, located in a charming riverside spot.

In-Room Dining

Enjoy breakfast in bed, a light lunch, a cosy dinner or anything in between in the comfort and privacy of your own guest room or suite with our extensive 24-hour In-Room Dining menu.
From our brilliant baristas, to our mesmerizing mixologists, explore our tailored collection of awe-inspiring gourmet adventures and discover the latest creations from our in-house culinary masters.
Featured Culinary Experience
Meet The Team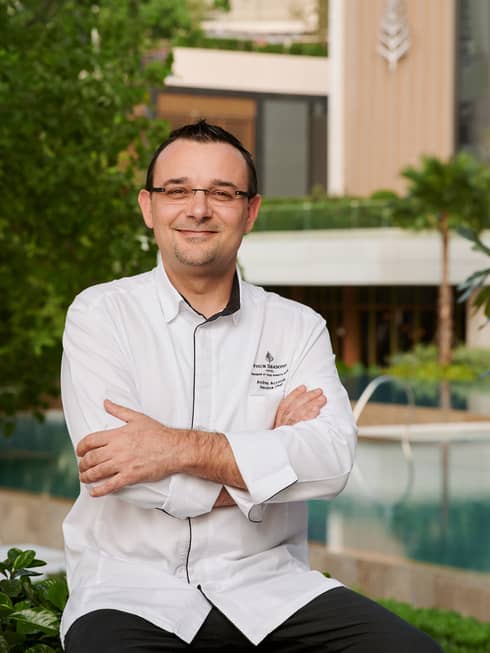 ANDREA ACCORDI
Executive Chef
Chef Andrea Accordi, a native of Italy, began his career in Thailand before further honing his skills in London, France, Switzerland and Florence, where he achieved his first Michelin distinction. He began his Four Seasons tenure in Prague, highlighted by another Michelin distinction, followed by St. Petersburg and Four Seasons Hotel Hong Kong, where, as Executive Chef, he oversaw a restaurant collection that took home an unprecedented eight Michelin stars in a single year. With his return to Thailand, Chef Accordi has come full circle – now with a world of experience under his toque.
"My career really started here, so this is like coming back home for me. Only this time, I'm bringing so much with me."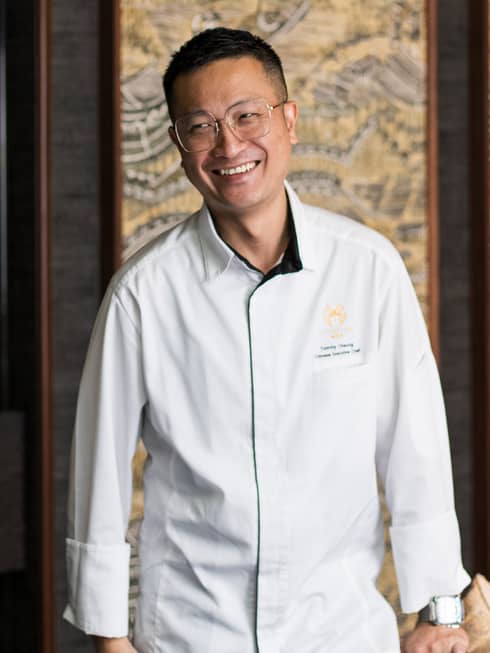 Tommy Cheung
Executive Chef
Chef Tommy Cheung's lifelong dedication to his craft is rooted in his early experiences in Hong Kong's vibrant culinary scene, inspired by his family's rich background in the industry. From humble beginnings as a trainee at a local restaurant, he honed his skills and rose through the ranks, working at renowned establishments including the two-Michelin-starred Yan Toh Heen in Hong Kong before holding the position of Executive Chef at Ya Ge, a one-Michelin-starred restaurant in Taipei, Taiwan. At Yu Ting Yuan, Chef Cheung elevates Cantonese cuisine, highlighting the authentic flavours and the true culinary essence of the region.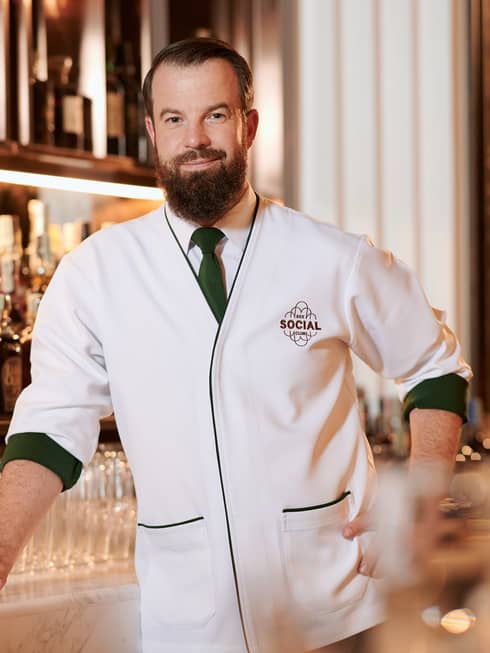 PHILIP BISCHOFF
Beverage Manager
Berlin-born Philip Bischoff discovered his passion for mixology at the age of 23, when he learned and refined his craft at special events and nightclubs. Just a few years later, he was a mainstay at award-winning bars across Europe before beginning his Four Seasons career in Singapore as the bar manager at Manhattan, one of Asia's most renowned bars. In his new role at Four Seasons Hotel Bangkok at Chao Phraya River, Bischoff brings a 360-degree approach to Bangkok's burgeoning cocktail scene, creating a memorable drinking experience that encompasses food, ambience, service and a sense of artistry.