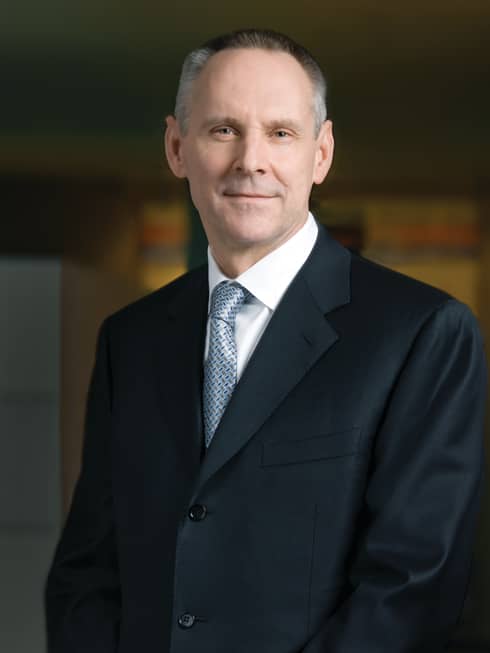 President and Chief Executive Officer
John Davison oversees all aspects of the company's global portfolio of hotels, resorts and branded residences and is responsible for advancing Four Seasons position as the world's leading luxury hospitality company.
"Always remaining focused on our long-term goals and staying true to our strategic pillars even in challenging times has been the key to the company's success, and will continue to be in the years and decades to come."
Together with Four Seasons Executive Leadership Team John is focused on preserving and enhancing the values and culture of Four Seasons and maintaining the Company's unwavering commitment to providing unparalleled customer service.
Guiding Four Seasons overall direction and strategic priorities with a focus on creating value for the company's shareholders and hotel owners, John leverages Four Seasons competitive advantages to accelerate innovation, and position Four Seasons for even greater future growth. One area in particular where he sees tremendous growth potential is in extending the Four Seasons experience to a true lifestyle by offering branded private residences, for purchase and rental, fully serviced by Four Seasons.
"We have a strong operating model, a long-term approach to doing business and we will never sacrifice the quality of our product," he says. "This combination has helped us achieve our leadership position in the industry today and will propel us forward to meet our goals of further expansion in the future."
CAREER HIGHLIGHTS
At Four Seasons: Joined in 2002 as Senior Vice President, Project Financing; in 2004 became Senior Vice President, Residential; appointed Executive Vice President and Chief Financial Officer in 2005 with oversight of corporate finance, operations finance, information systems and technology, and residential; promoted to President and Chief Executive Officer in 2019
Previously: Four years as member of the Audit and Business Investigations Practices at KPMG in Toronto; followed by 14 years at IMAX Corporation, most recently as President, Chief Operating Officer and Chief Financial Officer.
Education and professional designations: Chartered Accountant since 1986; Chartered Business Valuator since 1988; graduate of the University of Toronto, Victoria College, B.Com 1983.
MEMBERSHIPS AND ASSOCIATIONS
Institute of Chartered Professional Accountants of Ontario
Canadian Institute of Chartered Business Valuators
Ryerson University Digital Media Zone

Directorships

Canada Goose Holdings Inc.
Benevity Inc.
IMAX China Holding Inc.
PERSONAL INSIGHTS
John's twin passions in life are his family and all things business.
John spends his spare time supporting and mentoring entrepreneurs starting and growing businesses in Canada by sharing his experiences having had the privilege to work with three of the country's most respected brands.
Advice for budding entrepreneurs: "While innovation, passion and commitment sparked the idea, a well thought out plan is critical to turning that idea into a successful business."
Favourite books: Quiet: The Power of Introverts in a World That Can't Stop Talkingby Susan Cain, "because we need to give voice to those who live in their heads," and Horton Hears a Who! by Dr. Seuss, because John truly believes "A person's a person, no matter how small."
Relief from a head full of numbers: Working out in his home gym with one or more family members, cycling, watching movies, and playing with his standard poodles.