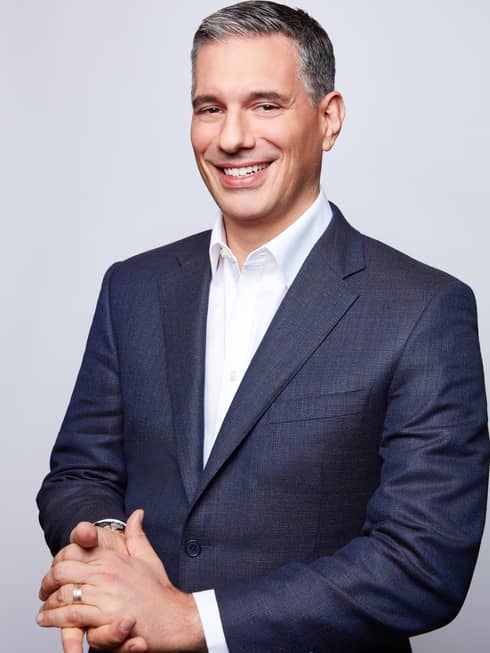 Executive Vice President and Chief Commercial Officer
"Insights drive creativity and innovation at Four Seasons, allowing us to capture the imagination of our consumers, elevate the guest experience and further strengthen our leadership position."
As Executive Vice President and Chief Commercial Officer of Four Seasons Hotels and Resorts, Marc Speichert oversees the development and execution of the company's integrated commercial strategy with a mandate that includes the identification of new products and markets, revenue growth across all lines of business, brand marketing, global public relations and social media, Four Seasons extensive digital ecosystem as well as global distribution and worldwide reservations.
In collaboration with other members of the executive leadership team, Marc is involved in all touchpoints of the Four Seasons guest experience, from the brand's hotels, resorts, restaurants, bars and spas, to the growing Four Seasons residential portfolio as well as product extensions including the Four Seasons Private Jet and online retail program. Harnessing the power of consumer insights to drive digital expansion, Marc also leads engagement and innovation across the company's many digital platforms as well as the award-winning Four Seasons App.
With broad experience across geographies and diverse industries including beauty, healthcare, consumer packaged goods, luxury and technology, Marc's leadership approach is grounded in collaboration and empathy, consistently bringing people together to drive meaningful impact. "Ultimately, we strive to deliver an exceptional consumer experience that leads the market. This comes when teams are comfortable with being uncomfortable, trusting one another to innovate and elevate the way in which we do business."
CAREER HIGHLIGHTS

At Four Seasons: Joined in 2021 in his present role as the company's first Chief Commercial Officer.
Previously: Most recently Marc was Global Chief Digital Officer at GSK Consumer Healthcare, and prior to that he was Global Client Partner at Google, working closely with major brands including Estée Lauder, Johnson & Johnson, Pepsi, Microsoft and Apple. He was also the first Chief Marketing Officer at L'Oreal, returning to the company where his marketing career began as an intern following 12 years in progressive roles with Colgate-Palmolive.
Education: Marc holds Master Business and Master Management degrees from ESCP Business School in Paris.
Advisory roles: Marc currently serves as Chairman of MMA Global's Chief Digital Officer Board (CDO Board), helping member organizations re-think the ever-evolving needs of consumers and customers in an increasingly digital world. He also sits on the advisory board of Glasswing Ventures, a VC fund focused on funding entrepreneurs harnessing the power of AI and frontier technologies.
PERSONAL INSIGHTS

Wanderlust: Fluent in four languages, Swiss-born Marc grew up in France and has lived and worked there as well as Mexico, the United States, Greece and most recently the United Kingdom. "I've always loved exploring and experiencing the world, a passion I share with Four Seasons employees and guests."
Wellness and well-being: Marc is an avid spinner and certified spin instructor, believing strongly in the mantra "mens sana in corpore sano."
Family focus: Marc feels fortunate to have celebrated 20+ years with his partner and is the proud parent to their twin children and two dogs. Marc's family has been the rock on which he has built his resilience and ability to dream big
Leadership and purpose: Marc strongly believes that the "how" is as important as the "what" and strives to enable people to bring their true self to work.