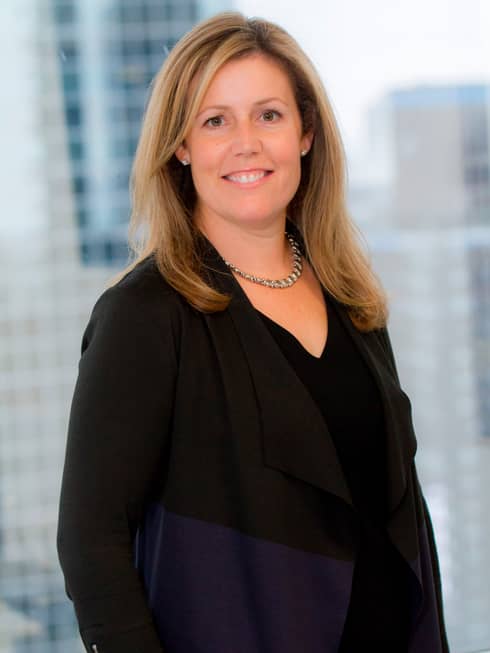 Executive Vice President and Chief Financial Officer
As Chief Financial Officer at Four Seasons, Allison Keppy oversees the financial health of the company, encompassing financial planning and analysis, corporate accounting, tax, treasury, financial reporting, and operations finance.
"Our team's role is to ensure that Four Seasons is financially sound, positioning the company for continued success in the future."
"It's easy to assume that accountants are consumed with numbers," says Allison, "but the fact is that this is a people business, where our working relationships, our connections and our understanding of others are critical to success. This has always been my philosophy, and it's what attracted me to Four Seasons."
In partnership with the other members of the company's Executive Leadership Team, Allison is responsible for supporting strong financial performance, steady cash flow, and risk assessment that supports the long-term strategy of Four Seasons across its global markets.
A key part of her mandate includes ensuring the company optimises its financial systems, processes and reporting by using leading-edge programs and technology. "An efficiently functioning framework leaves us free to do the critical work of analysis, and to be ready to capitalise on strategic opportunities."
CAREER HIGHLIGHTS
At Four Seasons: Joined in 2019 in her current position.
Previously: Senior leadership positions at Amica Matura Lifestyles Inc, FRHI Hotels & Resorts, Canwest Broadcasting, and Alliance Atlantis Communications; began her career at
Education and professional designation: Bachelor of Business Administration from Wilfrid Laurier University; Chartered Public Accountant since 1998.
PERSONAL INSIGHTS
In her spare time: Allison loves the outdoors and physical activity, having taken up both hockey and soccer later in life as her daughters play competitively in both sports; together with her husband, "we also have a built-in family foursome for golf!"
Best friends for life: "I have a close group of friends I've known since elementary school, and we still get together to enjoy great food and wine as often as we can."
Words to live by: "If you enjoy what you do, and the people you do it with, then there's nothing you can't accomplish."