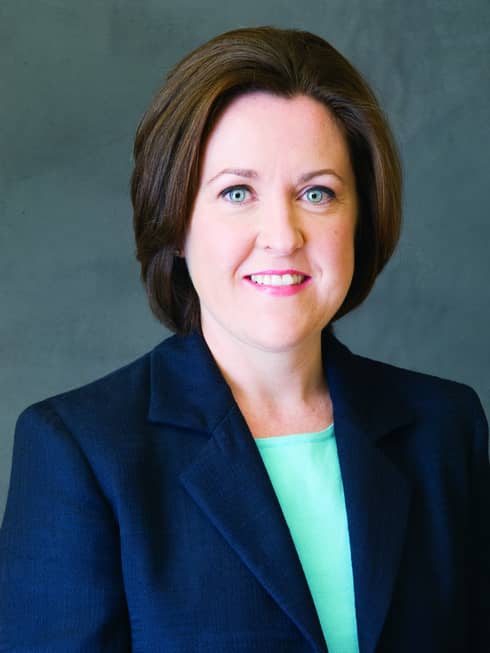 Executive Vice President, General Counsel and Secretary
"So much of what we do at Four Seasons is relationship based and driven by the nature of the partnerships we build. The more actively we listen, the better we understand another party's objectives. This is key to building trust and creating the strong relationships that are the crux of the company's continued success."
As chief legal advisor, Sarah Cohen is responsible for Four Seasons legal affairs worldwide. A member of the Executive Leadership Team, Sarah provides counsel and guidance to both management and the Board of Directors with respect to all Four Seasons legal matters, including contract negotiation, transactions, business development, corporate governance, compliance and privacy, and dispute resolution.
As Four Seasons continues to extend its presence to new destinations and markets worldwide, Sarah leads a global team of lawyers and external counsel in supporting the company's business objectives and mitigating legal and reputational risk in an increasingly complex legal and regulatory environment.
Leveraging more than 20 years of legal and industry experience, Sarah equips decision-makers across the organization with the information to make well-informed decisions, helping to ensure Four Seasons operates in a legal, ethical and socially responsible manner.
CAREER HIGHLIGHTS
At Four Seasons: Joined Four Seasons as Director, Corporate Counsel, in 1998; promoted to Vice President Corporate Counsel and Assistant Secretary in 2001; promoted to Senior Vice President in 2006 and General Counsel and Secretary in 2009 before her most recent appointment in August 2011.
Previously: Torys LLP, practising in the areas of mergers and acquisitions, corporate law and securities law.
Education: Sarah attended Queen's University, where she received a Bachelor of Arts (Honours) degree in Political Science. In 1992 she graduated from Queen's University Law School and was called to the Bar of Ontario in 1994.
PERSONAL INSIGHTS
Philosophy on family travel: "There are trips and then there are vacations. For trips we focus on showing our two sons a new place in the world, going sightseeing and doing things we've never done before. Vacations on the other hand are about relaxing, staying in one place, reading, playing and just having fun together as a family."
A visit to Ireland tops Sarah's travel wish list. Despite being born in neighbouring Scotland and having a well-worn passport, Sarah has yet to visit the Emerald Isle.