COUPLES' EXPERIENCES
Local Flavour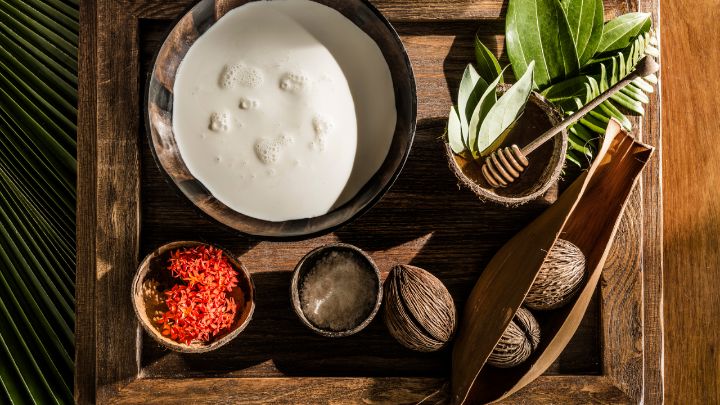 Sample a wealth of local flavours and discover a true taste of Seychelles.
Explore local cuisine in Kannel restaurant, try your hand at Creole cooking or enjoy the sensation of the Seychellois ingredients as part of your massage at the hilltop Spa. Whether you decide to discover Seychelles together from inside the Resort or by venturing out into the surrounding area, we're here to assist with your every request.
Foumba Together

This couples' experience has been designed to allow bonding and reflection for couples, beginning with a 60-minute private yoga and meditation class, followed by a secluded breakfast that includes locally grown fresh fruits, homemade yogurt and a tropical detox juice. This experience takesplace in Foumba, the Resort's old Creole ruin situated in the lush greenery behind the poolside restaurant of Kannel. Foumba Together is available upon request, with 24 hours prior notice and priced at EUR 315 per couple, subject to 26.5% taxes and service charge.
Creole Cooking Class
Learn how to create some of Seychelles' most delicious dishes during a Creole cooking class with one of our local chefs. Discover the identifying flavours and ingredients of Creole cuisine as you master new, exotic dishes that you may recreate once you return home.
Creole Night Dinner at Kannel Restaurant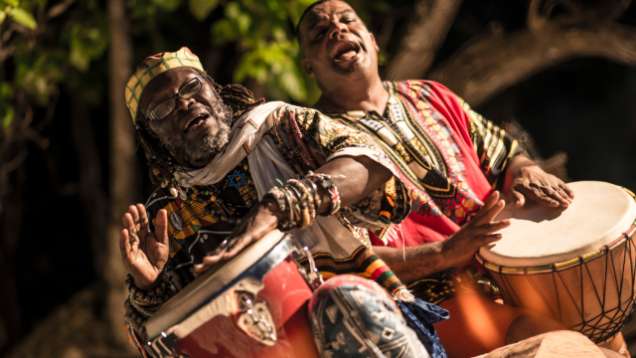 Every Wednesday night, Kannel Restaurant transforms into an authentic taste of Seychelles, serving an eclectic buffet menu of traditional Creole dishes and accompanied by live Creole music and dancers.