Home to sparkling beaches and rolling rice fields, Bali is a tropical island escape that abounds with cultural adventure. To help plan your next trip, we asked Edi Komang, Senior Concierge Edi Komang at Four Seasons Resort Bali at Sayan, to share recommendations of the best things to see and do in Bali – from where to taste Bali's signature dish to how to truly embrace its rich culture and traditions.
Spiritual pleasures
Bali doesn't take its reputation as the Island of Gods lightly: It's home to more than 1,000 temples, and the area surrounding Ubud (just 15 minutes from the Resort) is home to one of the island's most interesting spiritual spaces.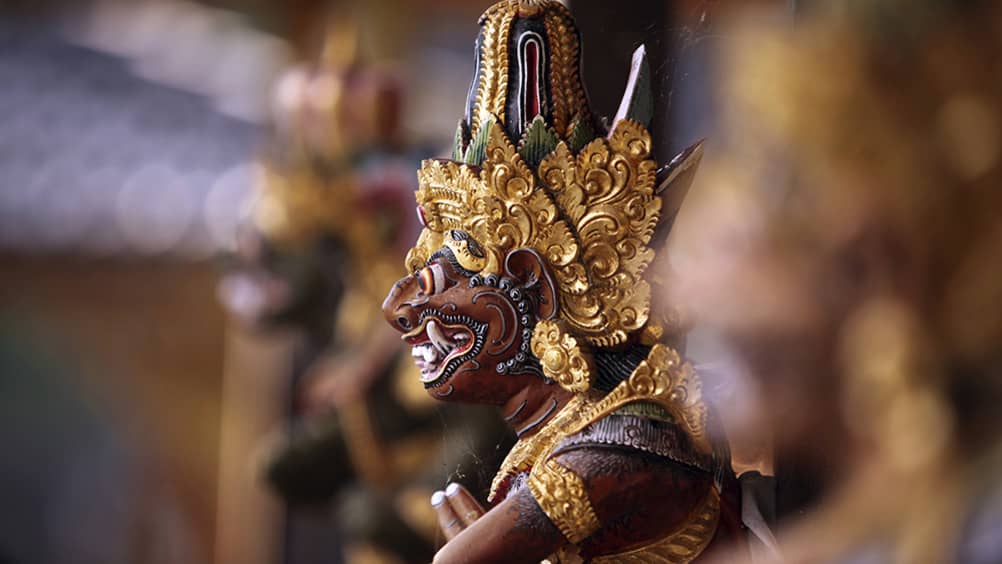 Goa Gajah, is carved into a rock face a couple of kilometres southeast of Ubud, near the town of Bedulu. Your introduction to the temple, known colloquially as "Elephant Cave," will take you through a giant demon's mouth. Inside the small space is a statue of Ganesh, a Hindu deity with the head of an elephant. Goa Gajah is still used as a place of worship even today.
Artistic marvels
Ubud is the undisputed cultural capital of Bali, thanks to the many artisans, galleries, museums and cultural spaces that call the area home. If you love art, a visit to the Don Antonio Blanco Museum is a must. Blanco is arguably the most famous and successful artist ever to live in Bali. Located atop a mountain overlooking the Campuan River, his studio houses a collection of work created throughout his career.
Neka Art Museum lays claim to an impressive collection of paintings by Balinese artists from the early 17th century through modern times (including several works from Blanco), as well as pieces from expats and visitors inspired by the island's natural beauty.
A visit to Bali's most comprehensive fine art gallery, Rudana Fine Art Gallery, is also highly recommended. Located in the Rudana Museum and overlooking tranquil gardens and lush rice fields, it displays more than 8,000 contemporary, post-modern and traditional works by native Balinese artists and expats.
Craft traditions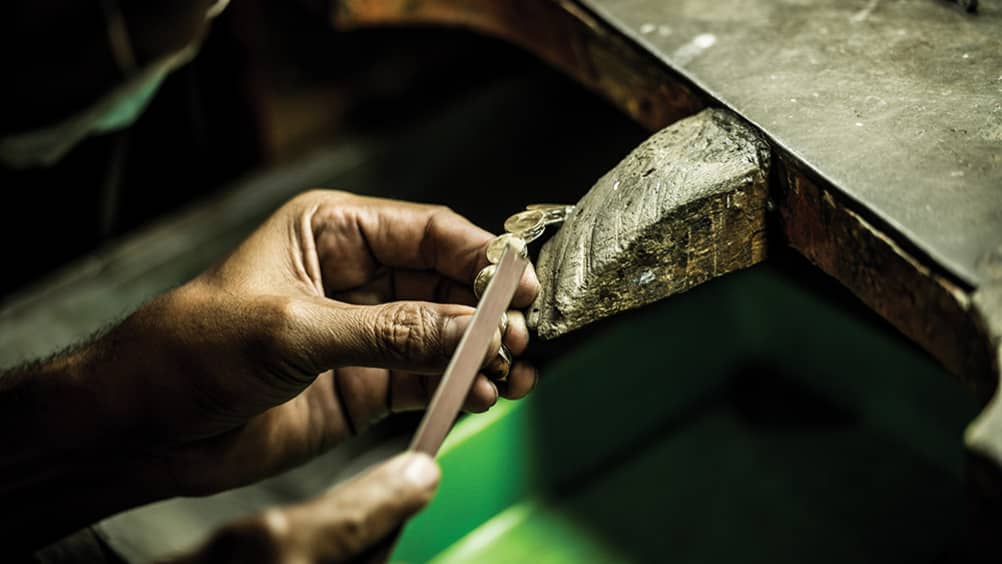 Photography courtesy Four Seasons Hotels and Resorts
Each of these tiny communities is devoted to one of the island's craft traditions, and you will see local artisans at work and have a chance to shop their wares. Batubulan is renowned for its stone carvers, Celuk is home to gold- and silversmiths, and Mas boasts some of the best wood carvers on the island. There are also villages that specialise in textiles, paintings, puppets and baskets.
Traditional healing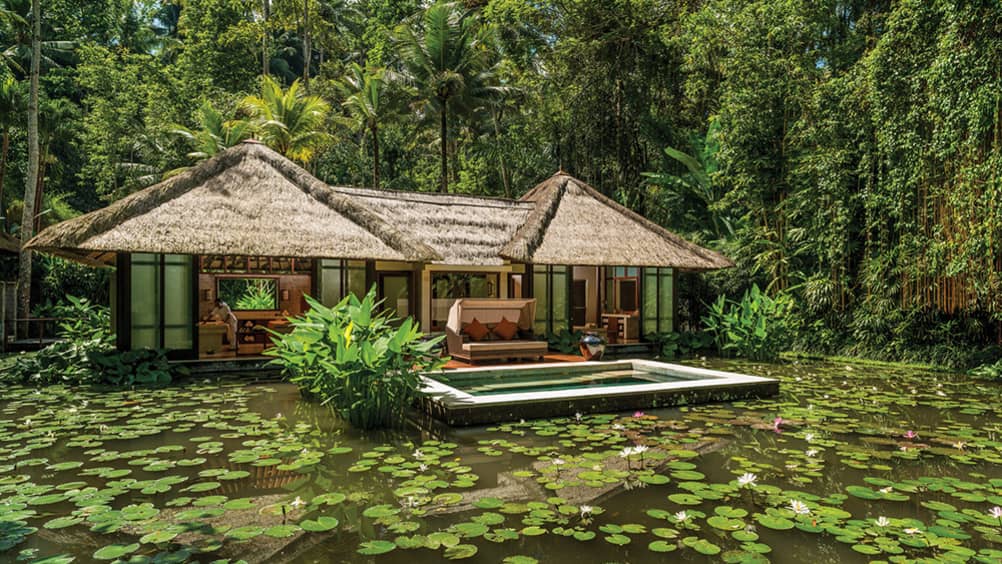 Photography courtesy Four Seasons Hotels and Resorts
Tap into Bali's rich healing tradition with a visit to the Resort's Spa, where a number of Bali Usada-inspired treatments—wellness practices unique to this Indonesian island—make up the menu. Bali Usada, which is similar to ayurveda, uses herbal remedies in conjunction with body work and energy healing to cure the body of imbalances, which according to the practice are the cause of sickness and disease.
The Spa has worked with local healers to develop services that are true to this tradition. Book the Balinese Goddess Within Massage, a treatment inspired by an ancient bridal ritual that involves an herbal steam bath, a skin-rejuvenating massage with a flower-infused oil, a face cleansing with rice water and a purifying mask, and a nourishing coconut milk bath.
Shopping trips in Bali
Ubud is one of the best places to shop on the island. Its streets are lined with boutiques and galleries offering exquisitely made handicrafts as well as modern pieces inspired by the country's long-standing artisan traditions.
Threads of Life, a textile house that works with more than 40 different women's weaving cooperatives from 11 islands across the archipelago, is worth a visit: The brand's bi-level shop in Central Ubud showcases the women's creations.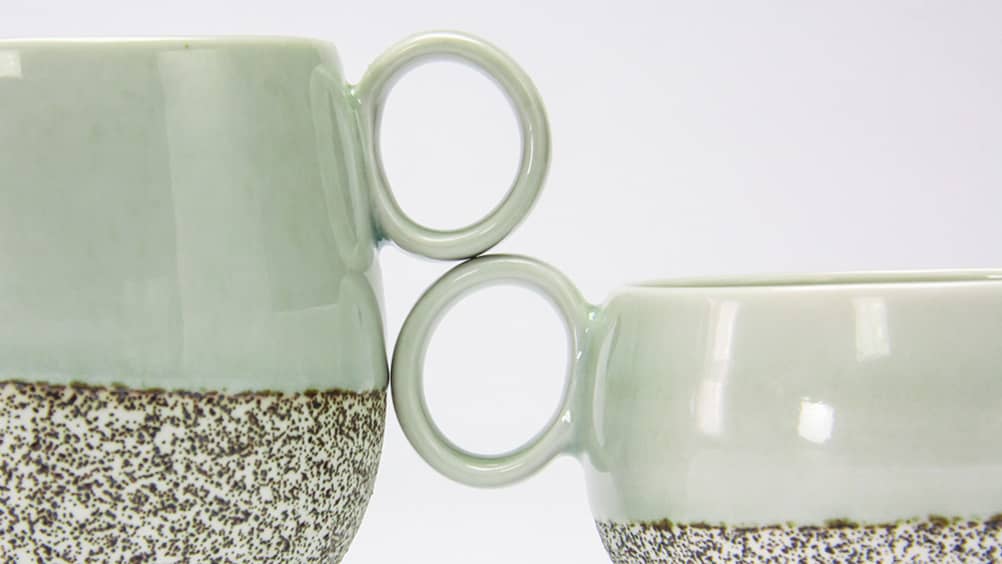 Photography courtesy GAYA Ceramic and Design
At Gaya Ceramic and Design, just down the street from the Resort, Italian husband-and-wife team Marcello Massoni and Michela Foppiani design exquisite small- and large-scale ceramic pieces—pottery, sculptures and installations.
Local Balinese cuisine
No visit to Bali is complete without babi guling (spiced suckling pig), and the place to go for it is Ibu Oka, a local warung (a term that translates to small family-owned business but is also used to refer to a traditional casual restaurant) in Ubud. Locals and visitors alike come here to enjoy a slice of pork topped with rice, spicy vegetables and the restaurant's secret sauce.
Back at the Hotel, Ayung Terrace serves breakfast, lunch and dinner. On certain evenings, you can indulge in an Ubud Night Dinner, during which you can taste authentic Indonesian cuisine with views of the surrounding gorge and river below. Taste babi guling, satays, grilled seafood and another traditional dish of bebek betutu, a Balinese roasted duck.
For a drink at the Hotel, visit Jati Bar, a lounge with teak wood that serves appetisers and small bites, including quesadillas, Indonesian samplers and a Mediterranean trio. Or visit Riverside Café, where you can listen to the soothing sounds of the river under the shade of native palm and banyan trees. Try the tomato tart "Maman Claudette's" with caciotta cheese from the café's French bistro-inspired menu.
Green beauty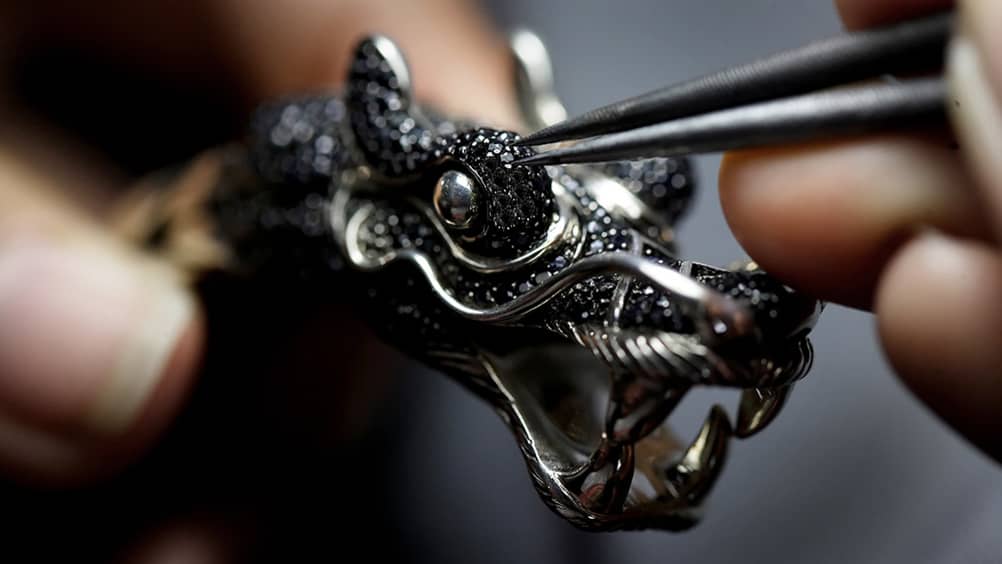 Photography courtesy John Hardy
For beautiful jewellery, visit John Hardy's studio and estate. Go on a guided tour of the compound, during which you can learn about its ambitious sustainable design and watch artisans create unique works of art by hand using techniques passed down from ancient Balinese royal courts.
You may also join the compound's management team for a communal lunch prepared with produce grown in the organic gardens on site. Don't leave without shopping for jewellery in a giant bamboo structure at the heart of the compound.
Traditional Balinese life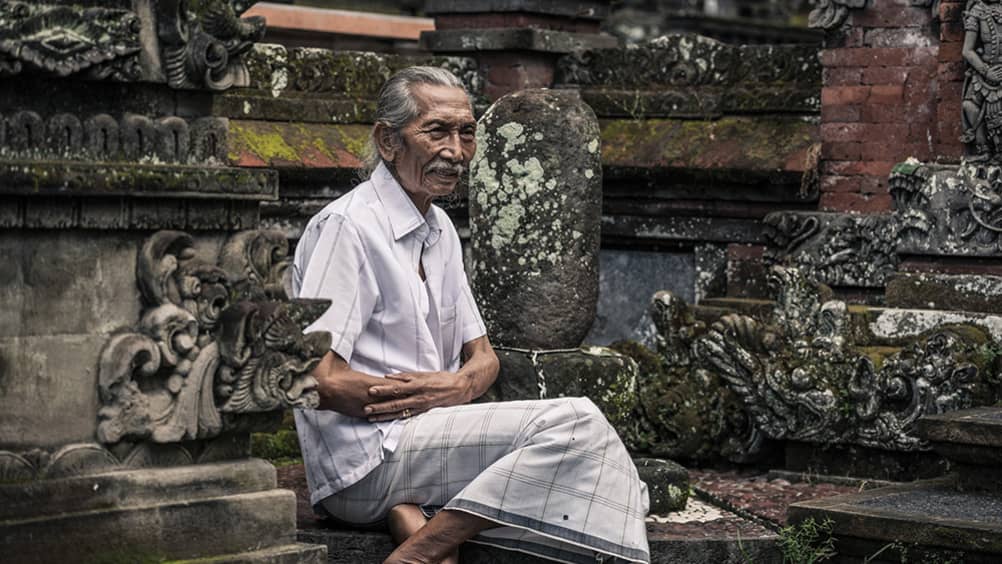 Photography courtesy Four Seasons Hotels and Resorts
Every morning, the Resort leads 90-minute guided treks to local villages near Ubud where you can witness the Balinese way of life. You'll pass ancient temples (where worshippers might be making offerings) and family compounds built in the traditional style, with high walls enclosing thatched-roof huts, bales (open-air pavilions), small gardens and family shrines. Visit terraced rice paddies and local farms, and enjoy lovely views of mist-shrouded hills and the Ayung River. If you're looking for something more fast-paced, sign up for daily biking excursions through the region.
Four Seasons Resort Bali at Sayan