It's not the things you take with you that define your journey; it's the experiences you have and the memories you bring home. Our Front Desk Manager, Wira Sanjaya, takes you through the experiences in Bali that he cherishes most. Here, he recommends four sensory "souvenirs" to take away from your visit.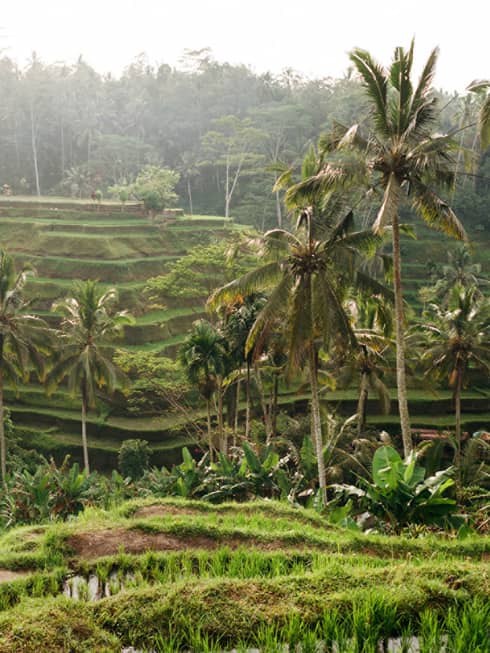 The Rolling Rice Fields of Jatiluwih
I recommend a day trip to Jatiluwih, which is about an hour away, to take in the view. As a Bali-native, I regard it as the best spot to view the verdant rice terraces, because you can see Bali's second-highest peak, Mount Batukaru in the background. We can arrange a tour guide to show you around and tell you all about the ancient irrigation system that keeps our fields so vibrant.
The Breezy Vibe of Canggu & Beyond
Canggu is another great day trip as it's about an hour from the Resort by car. The village has plenty of cafés, boutiques and beach bars to explore. I like to pair the energy of that experience with the sense of calmness that I get from visiting Pura Tanah Lot, which is another half hour from there. It's an oceanside temple on a landmark rock formation. When the tide is high, it looks like an island because water covers the sandbank path from the mainland. I recommend catching the sunset there.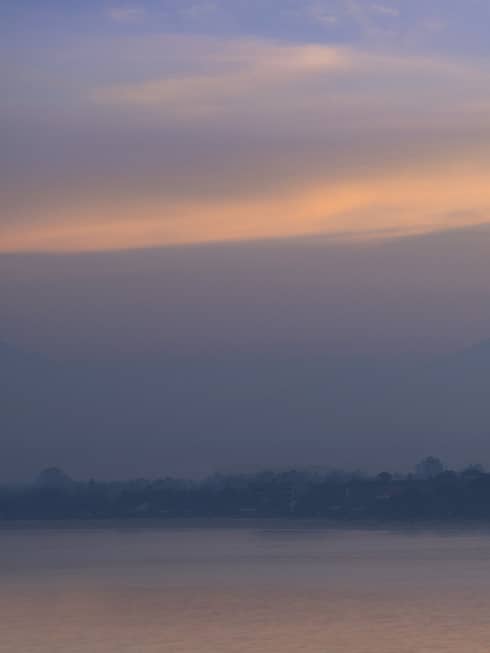 The Fresh Mountain Air at Sunrise
Catch the most spectacular sunrise with a hike up Mount Batur, a dormant volcano located about an hour away. The moderate hike takes about an hour and a half to reach the peak, but the sweeping views of Bali with Lake Batur below make the trek worth it! The journey is suitable for ages 7 and up. We can arrange a trip with our on-staff guide for this experience.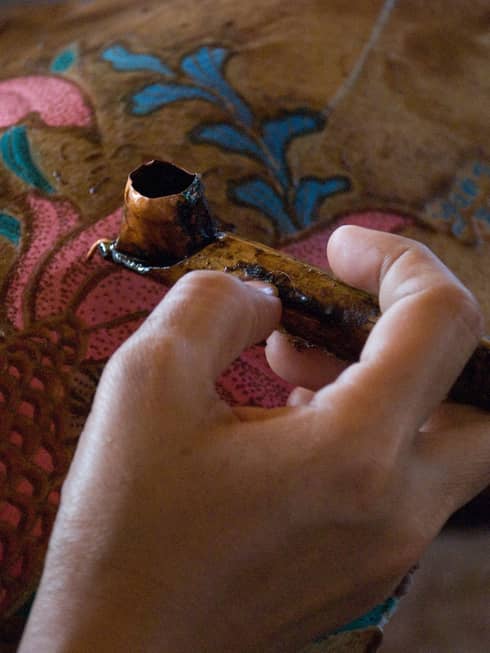 The Softness of a Cool Batik Shirt
Artisans use a wax application and natural dyes to create one-of-a-kind fabric designs worn by many of the locals. Even the government officials wear batik shirts for a casual feel on Fridays – they're soft, lightweight and ideal for warm-weather days. Purchase your own at the Pasar Seni Ubud Market, or visit one of the batik shops in Batubulan Village, which is a 25-minute car ride. If you'd like to learn more about the dying process, our Concierge can arrange a batik painting workshop for you, led by a local artist.