These days, health and wellness are always top of mind. Whether you're looking for help maintaining, embracing or kick-starting a healthy lifestyle or exercise routine, Four Seasons offers a range of activities and treatments to help you work towards a healthier body and mind. Change your thinking during a spiritual session with horses in Santa Fe, learn the art of muay Thai kickboxing in Koh Samui or recharge with a soothing spa experience: Here are a few of our favourite ways to focus on wellness with Four Seasons.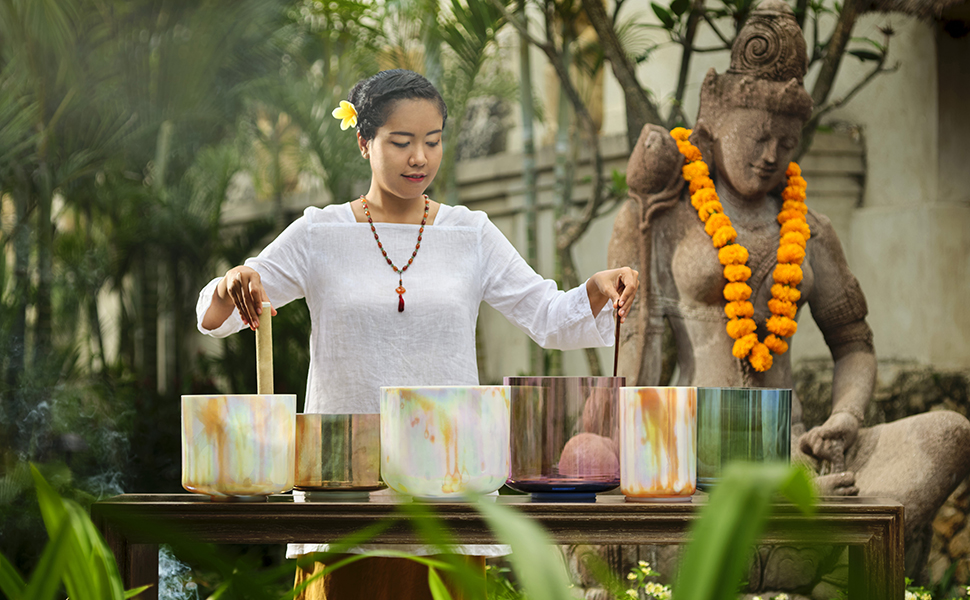 Ancient wisdom meets modern science at Four Seasons Resort Bali at Jimbaran Bay, where the Healing Village Spa combines light, sound, thermal and colour therapy, and gemstones to complement Bali's renowned tradition of healing. For a fully immersive experience for the senses, step into the Illume Room, featuring a heated quartz-sand bed made of crushed crystals for inversion therapy and massage, coloured light therapy, gemstones and crystal singing bowls, and surround sound music. Bali's first "Surround Sound Spa Suite, the Illume Room is sealed to block outside sources of light, maximizing the power of colour therapy healing. The seven alchemy singing bowls and original surround sound music harmonise with the body's natural electromagnetic field to stimulate cell growth and healing.
Explore a tradition of healing in Bali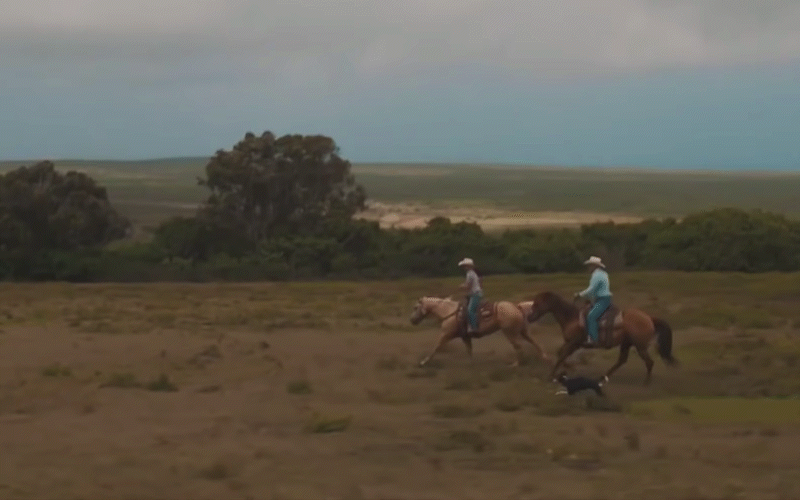 Harness the power of the herd at Four Seasons Resort Rancho Encantado Santa Fe, where the onsite EQUUS program pairs humans with horses to help teach leadership and to guide self-discovery, changing your way of thinking. Explore the age-old bond between man and beast with the EQUUS Experience at Four Seasons Resort Rancho Encantado Santa Fe, where "coaching" sessions with the on-site program's horses will help you discover untapped strengths, new leadership skills and, ultimately, a new understanding of your goals and strengths – tools that will help you take the reins of the rest of your life.
Find a new perspective in Santa Fe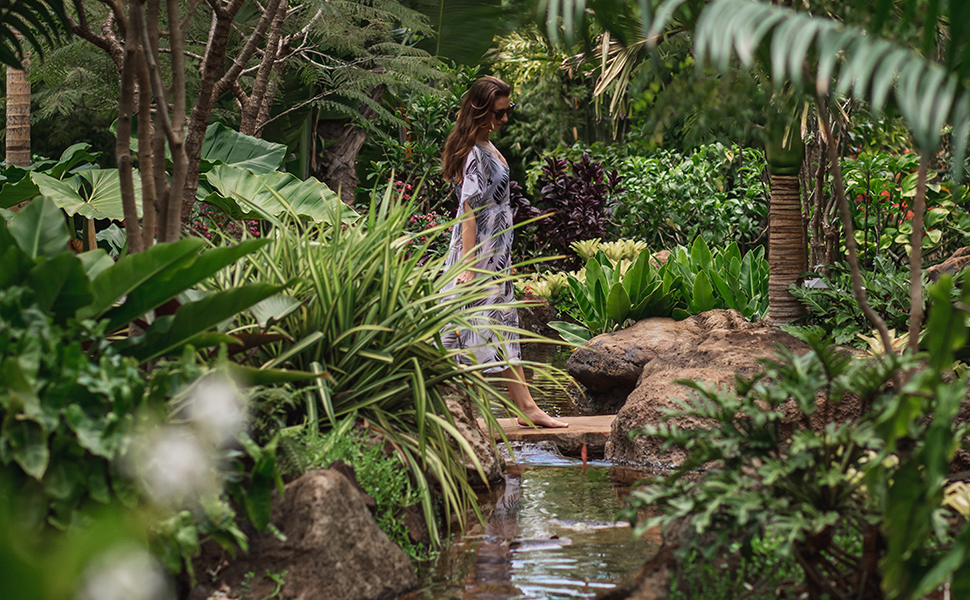 Wellness takes centre stage at Sensei Lanai, A Four Seasons Resort, whether you're looking to relax and recharge or to kick-start a healthy lifestyle. Start your Sensei Journey with a wellness consultation to help the Resort's experts tailor a program to your needs, with options like personal training sessions, mindfulness workshops, and healthy cooking classes. Tune into your body's needs with a tech-savvy treatment: Using thermal mapping, a technician will create a visual chart of your body, revealing asymmetries, muscle tightness and areas of pain. Your practitioner will use this information during a custom massage, targeting sources of tension.
Focus on your well-being in Lanai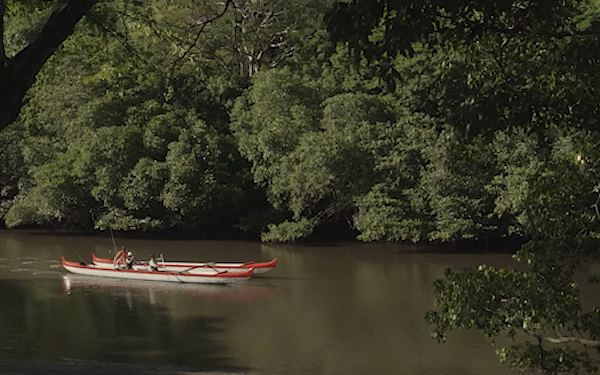 Costa Rica is an adventure lover's dream, with a variety of fast-paced activities available on both land and sea. Get active with a surfing lesson or a kayak outing, or start your day on solid footing with a 1.5-hour hike in the hills surrounding Four Seasons Resort Costa Rica at Peninsula Papagayo – be on the lookout for howler and white-faced monkeys. If you're up to the challenge, tackle the 1,000 stairs that lead from nearby hilltops to sandy beaches on both sides of the Resort. Balance your physical fitness with whole-body wellness – the Resort's experts offer personalized workshops in meditation, breath work and yoga, while the Awakening Shakti program focuses on teaching you to balance your chakras and discover your true self.
Challenge yourself in Costa Rica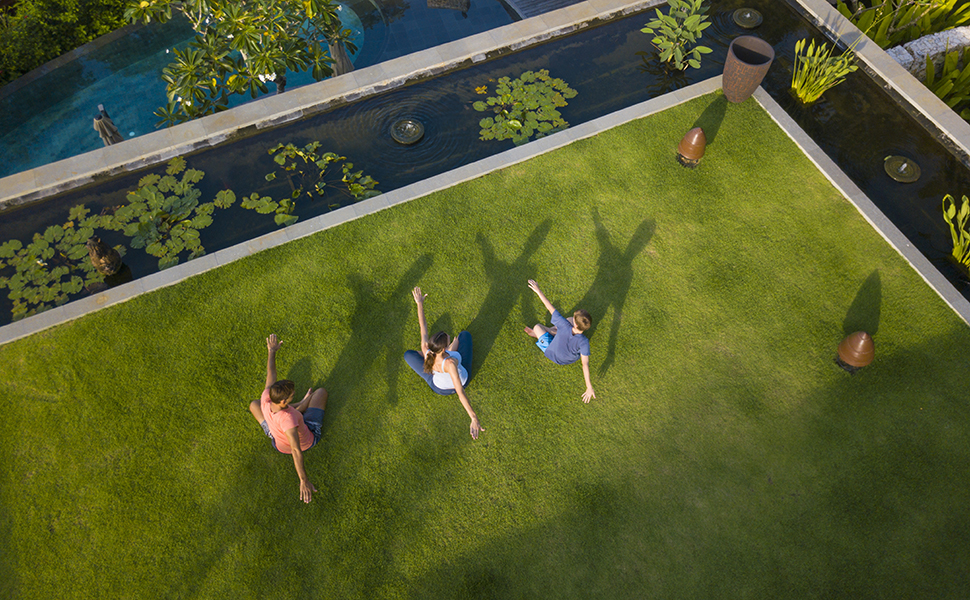 Connect with nature while exercising your body at Four Seasons Hotel Firenze – the Hotel's garden is an idyllic spot for yoga and strength training, or even just a serene stroll. Join a yogi for a garden session meant to help you focus on your breathing, or loosen your limbs during an al fresco FLEX 30 class, a combination of static and dynamic stretching techniques that can help improve flexibility and range of motion. After your workout, reflect on your new sense of balance in the Relaxation Lounge, with the bucolic garden as your backdrop. Craving more time with nature? The Concierge can arrange a private dinner nestled under the majestic branches of the Faggio Pendulo, the largest tree in the Hotel's Parco della Gherardesca, dating to 1850.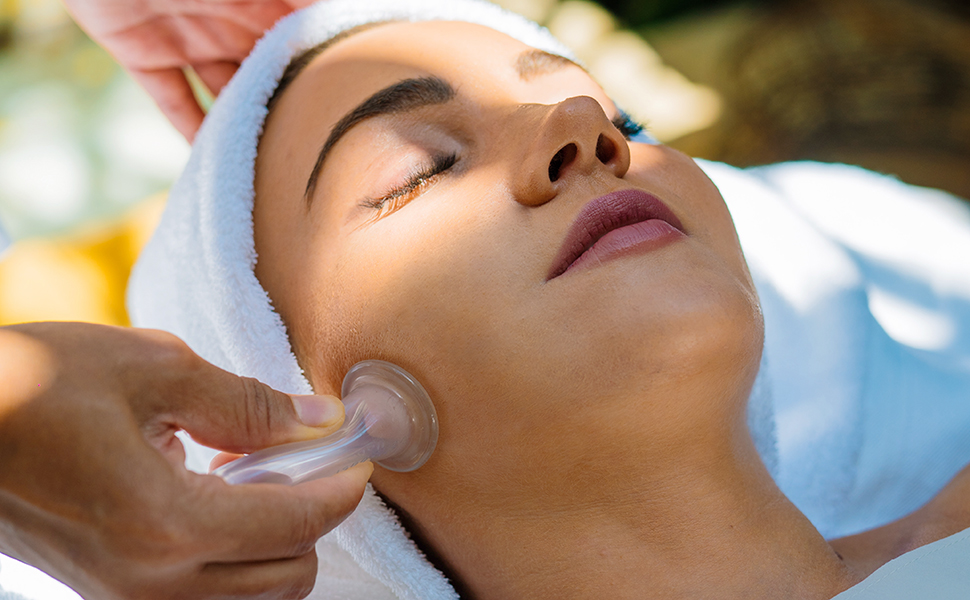 Life in the fast lane has its hazards, including a buildup of toxins that can interfere with achieving your personal best. Cleanse body and soul with a Bellabaci cupping treatment at Four Seasons Hotel Dubai Interational Financial Centre. The cups can be used with heat to stimulate circulation and ease joint stiffness – and when paired with massage, they can induce better sleep and encourage total body relaxation. After your soothing stay, take home the power of healing with a tutorial from a Bellabaci cupping expert, who will teach you  how to address pain, stress, aging and other complaints.
Explore wellness options in Dubai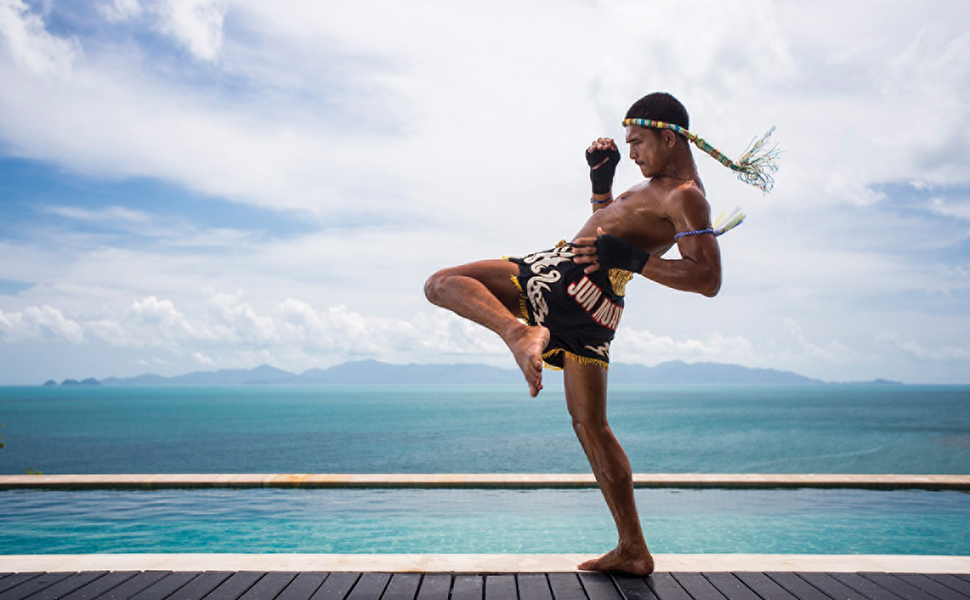 Traditional muay Thai boxing involves nearly the entire body – known as the "art of eight limbs," it uses eight main parts of the body. Two hands, two legs, two elbows, two knees. Unleash your inner warrior with a session with an expert at Four Seasons Resort Koh Samui, where you'll learn the basic moves of this ancient combat art. It's also a great workout, increasing your heart rate and releasing stress. The Resort's pro-level outdoor training ring offers stunning views of the Gulf of Thailand, and is the perfect spot for even the youngest travellers to join the action: hour-long classes for kids ages 4 to 15 focus on fun ways to get moving. After a tough training session, soothe tired muscles in the Spa with a Thai herbal steam using ginger, lemongrass, camphor and turmeric; a leg massage in cool water; gentle stretching of your arms and legs; and a full-body massage using essential oils of black pepper, clove and ylang ylang. A high-protein snack will refuel you for your next adventure.
Train like a warrior in Koh Samui
YOUR JOURNEY BEGINS HERE
Where will focus on wellness?