Make a getaway to Spain's capital the highlight of your next incentive program. When the reward is a stay at Four Seasons Hotel Madrid, your participants will be inspired by our chic, historical building, top-rated restaurants, world-class amenities and truly personalized service. We'll impress your guests with an unforgettable experience of Madrid, welcoming them to an atmosphere of exclusivity and prestige.
EVERYTHING YOU NEED
MADRID'S ULTIMATE ADDRESS

Your guests will experience one of Madrid's most fashionable hotels. The style is comfortably classic with modern detailing. Our 200 accommodations include 39 suites – some with original historical features, double-height ceilings, step-out balconies and spacious private terraces.

EXCLUSIVE GROUP ACTIVITIES

Rely on Four Seasons to enrich your Madrid itinerary with unique insider opportunities. Our team offers countless ideas for on-site and off-site experiences – ideal for inspiration, networking and team-building.

Details

Revitalize in our four-level Spa, featuring eight treatment rooms and following a holistic approach with a wide array of indulgent therapies. Our wellness experts can prepare tailored detox routines, along with energizing daily activities, such as aerial yoga and Pilates. Guests can work out in the Fitness Centre or dip into our rooftop swimming pool.

Three Stellar Restaurants

Invite your guests to Dani on our rooftop for classic Andalusian cuisine by Spanish celebrity chef Dani García. Meet for drinks and tapas at El Patio, our lobby lounge, or experience Isa, our cocktail bar, serving up Spanish traditions with a global influence.

Details

All the members of our team are focused on surprising and delighting your guests at every turn – delivering the utmost in thoughtful, customized care. With Four Seasons, everyone can anticipate an unparalleled experience of Madrid.
Madrid is such an inspiring city! We'll help you design a one-of-a-kind incentive program to motivate your team, providing an over-the-top reward for their award-winning efforts.

Cristina Martins

Director of Sales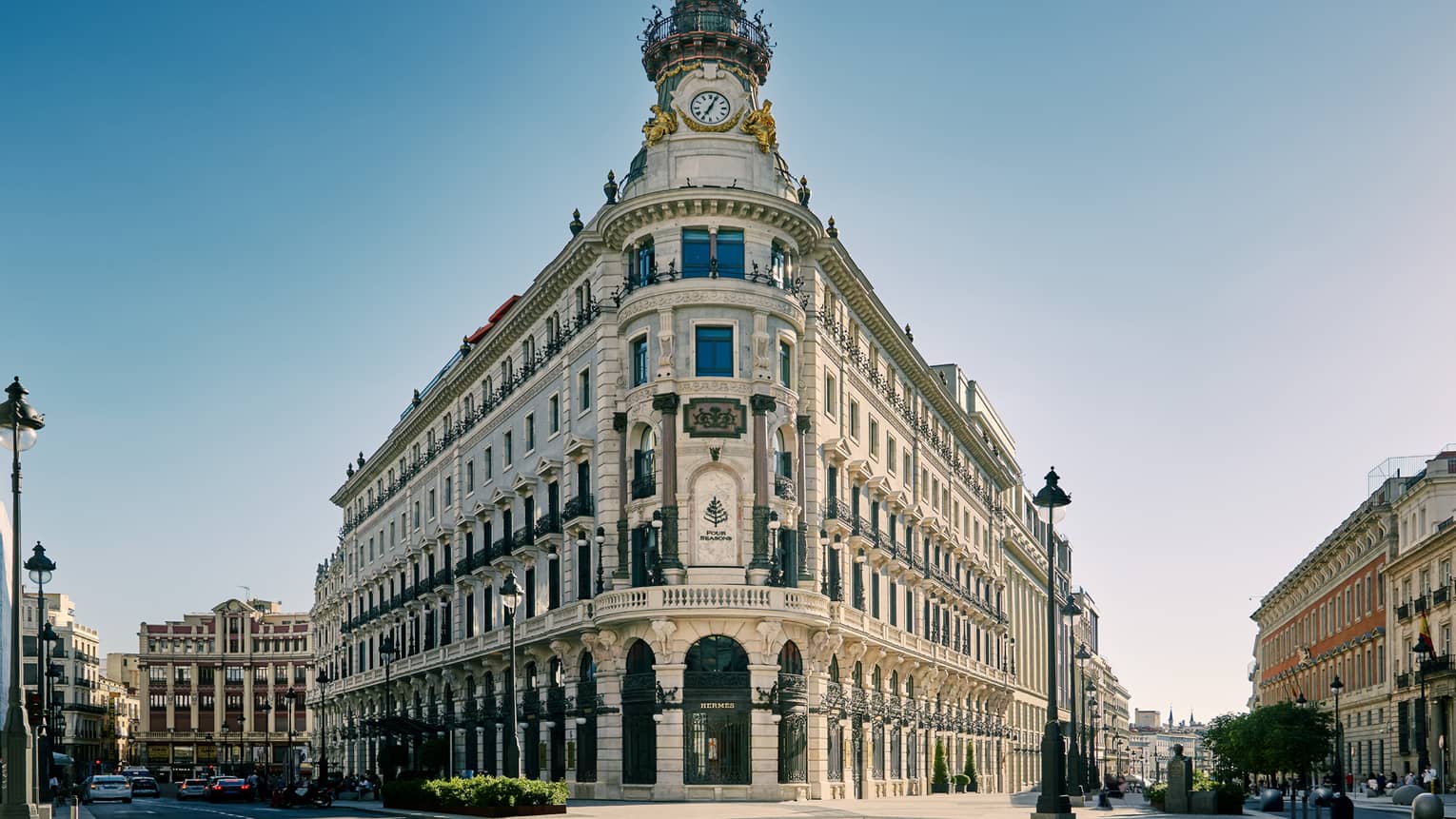 EXCLUSIVES AND BUYOUTS
Make Four Seasons Hotel Madrid all your own! Your group will benefit from an atmosphere of complete privacy, along with total access to our amenities and services. Let us suggest the most creative ways to wow your guests.