My Four Seasons
On Our Doorstep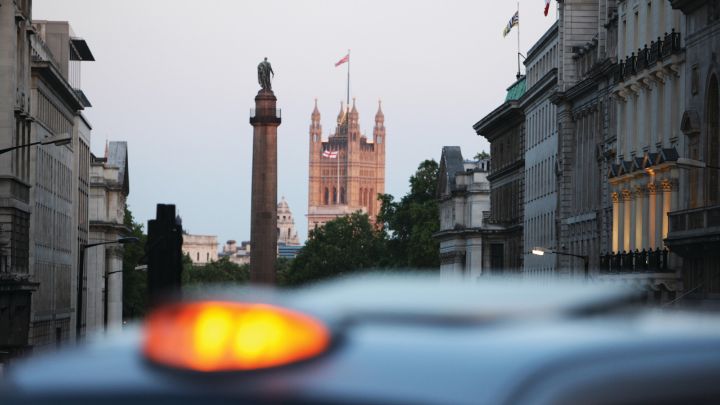 Down Street Station
Walk just metres from Four Seasons Hotel London at Park Lane to Down Street and you will be standing above part of one of the most important sites in modern history. Underneath is the disused Down Street Underground station that served as part of Sir Winston Churchill's nerve centre during World War II.
Wellington Statue
Walking in to the centre of the roundabout at Hyde Park Corner, you come across multiple war memorials, the largest of which is Wellington Arch, built during the years 1825 to 1827 to celebrate the Duke of Wellington's defeat of Napoleon. If you look at the top of the arch you'll see the largest bronze sculpture in Europe – the Angel of Peace descending on the Quadriga, or four-horsed war chariot.
The Duke's Horse
Another statue in that area is one of Copenhagen, the Duke's horse and the grandson of fabled racehorse Eclipse, from whom it is said 95 percent of modern thoroughbred horses trace their pedigree. Although Copenhagen wasn't particularly successful racehorse – winning only once – like Napoleon's Marengo, he was known as a great war horse and was even given a full military funeral.
Speakers' Corner
Heading along Park Lane to Marble Arch, you will pass Speakers' Corner, a spot of Hyde Park where some of the great thinkers and speakers of modern history have shared their ideas and opinions. In this place for people to exercise their right to free speech, previous speakers have included Karl Marx, George Orwell and Vladimir Lenin.
The Punchbowl Pub
Five minutes away from the Hotel is a 300-year-old pub called the Punchbowl, which as well as being a popular after-work drinks venue for Mayfair workers, was previously owned by film director Guy Ritchie.