The city's all-night energy and glittering casinos are decidedly adult, but Las Vegas offers a surprising number of kid-friendly attractions. At Four Seasons Hotel Las Vegas, a non-gaming hotel occupying floors 35 to 39 of Mandalay Bay, families have easy access to outdoor adventures, an extravagant water park and the many kid-friendly attractions that dot the Strip.
Visit the aquarium
Shark Reef Aquarium, North America's only predator-based aquarium, offers hours of exploratory fun. More than 2,000 animals reside here, including many varieties of sharks, sea turtles and golden crocodiles. Kids will love the interactive exhibitions, while dive-certified adults can suit up for a swim in the shark tank.
Head outdoors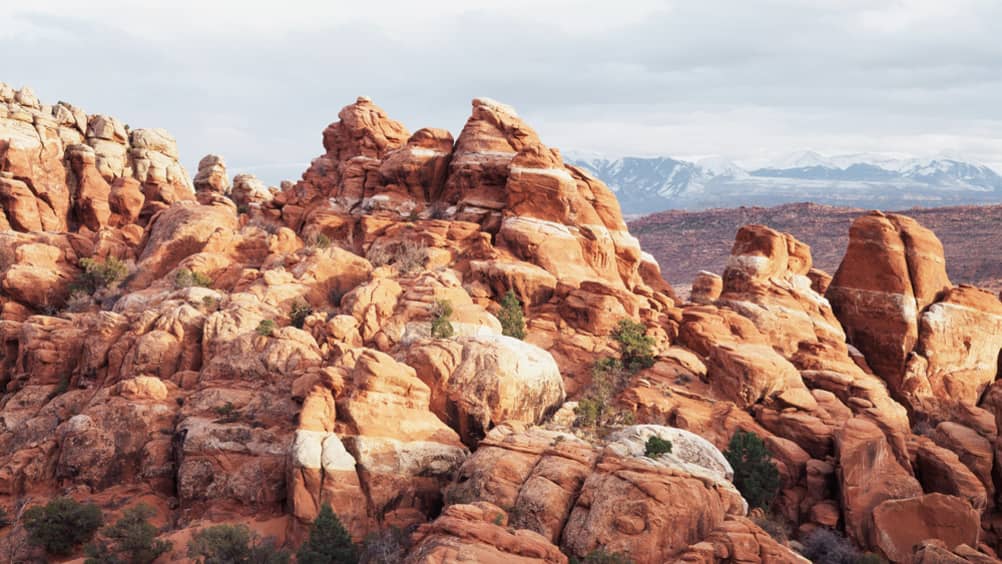 Photography Danita Delimont / Alamy Stock Photo
Nearby Boulder City is home to the Hoover Dam, a magnificent testament to American engineering that families can view from a sky-high walkway. Created by the Hoover Dam, Lake Mead is the largest reservoir in the U.S. and offers a number of family-friendly water activities, including boating and swimming. Just 15 miles (24 kilometres) from the Strip, Red Rock Canyon is a must-visit attraction for nature lovers. Drive around and spot the wild burros or go for a hike. Trails are appropriate for all ages and levels of fitness. Learn about the native animals, plants and geology at the Red Rock visitor center.
Grab a bite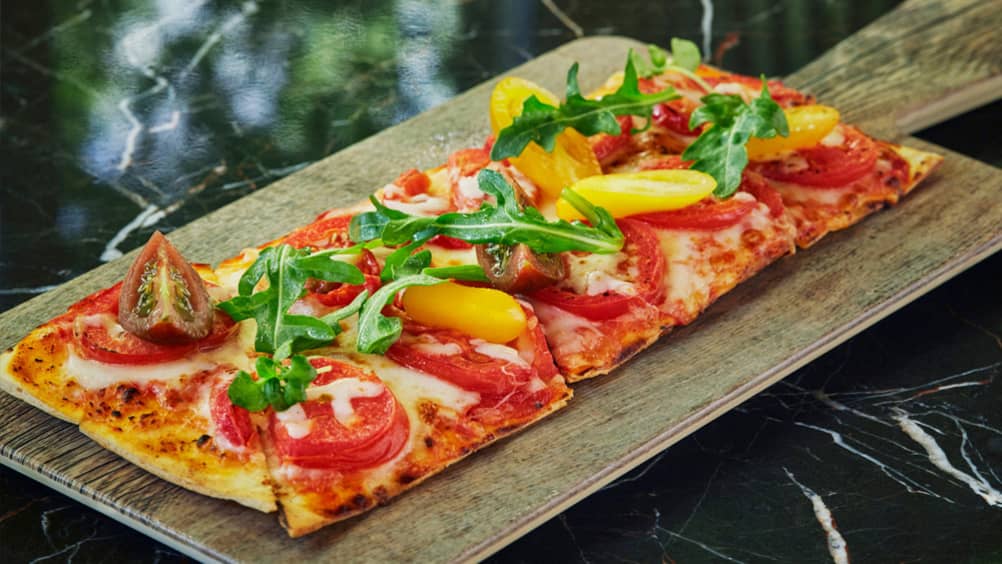 Photography courtesy Four Seasons Hotels and Resorts
Reminiscent of an Italian trattoria, Veranda specializes in authentic wood-fired pizza and handmade pasta. Try the signature La Pasta Cotta Nel Vaso, an artichoke pasta cooked in a jar with seafood and caciucco sauce. Kids will be impressed by the weekend breakfast buffet, which features a hot-doughnut machine and countless toppings. If you're looking for an early or laid-back family dinner, grab a table at PRESS , the Hotel's indoor/outdoor lounge that offers delicious wood-fired flatbreads and fireside desserts.
Hit the beach
Four Seasons guests have full access to all services and amenities at Mandalay Bay, which is great news for kids who want to dive into any of the three swimming pools at Mandalay Beach. This 11-acre (4-hectare) water park also features a wave pool, a lazy river and plenty of sand for castle building. For a quieter aquatic hour, head to the private Four Seasons Pool, a serene spot lined with shady cabanas.
Split up for the night
The Hotel can arrange for a babysitter with just two hours' notice. While you dine out, catch an authentically Las Vegas performance, and roll the dice at one of the city's many casinos, kids can watch movies or roast s'mores on the poolside patio of PRESS.
Take the tram
An easy way to see more of the Strip without too much extra walking is to hop on the tram between Mandalay Bay and Excalibur. From Excalibur, take the walkway to New York-New York. Seek out the jellybean Statue of Liberty, play games in the Coney Island Emporium and ride the roller coaster. Cross the street to MGM Grand and head down to the M&M store. Lots of local colour and performance art entertains passers-by at street level, while the High Roller, the world's tallest observation wheel, offers 360 degree views of the Las Vegas valley.
Catch a show
Talk to the Concierge about finding an age-appropriate Las Vegas show. If magic, jousting, acrobats or Blue Men appeal, grab some tickets and enjoy an evening to remember.
Four Seasons Hotel Las Vegas