It's not the things you take with you that define your journey; it's the experiences you have and the memories you bring home. Chef Concierge and Las Vegas resident Patrick Ritschard of Four Seasons Hotel Las Vegas takes you through the experiences he cherishes most in and around Sin City. Here, he recommends five sensory "souvenirs" to take away from your visit.
The Drama of Local Landscape
When people think of Las Vegas, nature is not always top of mind, but our location provides amazing access to one of the natural wonders of the world – the Grand Canyon – not to mention the Valley of Fire. I recommend booking the Natural Wonders package to experience both in a one-day immersive tour, allowing you plenty of time to take in their grandeur.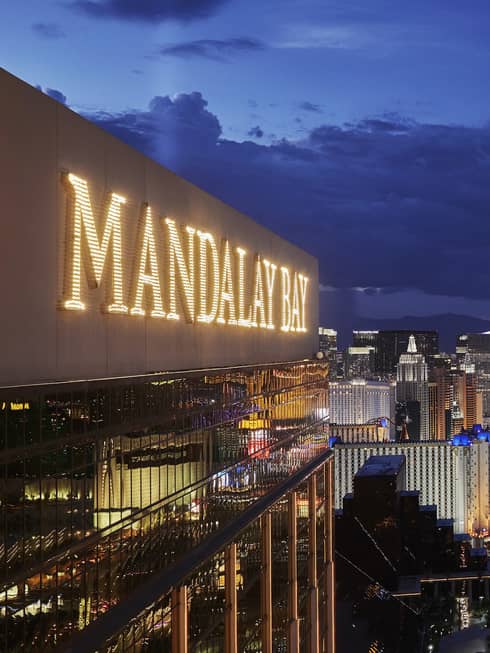 The Excitement Beyond the Door
I love to send guests through the "secret door" directly connecting us to the action at adjacent Mandalay Bay Resort and Casino. Since we are non-gaming, it is easy to forget we are located right on the famed Las Vegas Strip with the excitement of the destination only steps away. Book a Strip-View One-Bedroom Suite and take in the twilight hour as the city is illuminated by thousands of sparkling lights.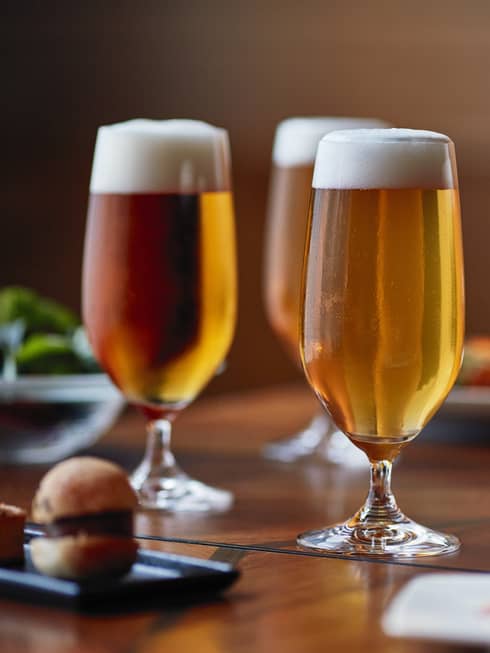 The Fruitiness of a Local IPA
Locally based Able Baker Brewing crafted the 4 PRESS IPA on tap at our Hotel's PRESS Lounge. It's a smooth, refreshing sip with flavours of citrus and fruit. The brewery's name is derived from the code names of the first two atomic bombs detonated at the Nevada National Security Site. The Atomic Age influences the artwork and concepts of Able Baker, giving a nod to Nevada's colourful state history. Guests may schedule a brewery tour and soon will be able to visit a taproom in downtown Las Vegas.
The Colours of Contemporary Glass Art
For the past 20 years, artists Larry and Barbara Domsky of Domsky Glass have created distinctive works of art in the heart of Las Vegas. Dramatic glass installations welcome guests at Harry Reid International Airport and numerous other public and private spaces around town, including Four Seasons Hotel Las Vegas. For a truly unique souvenir, I suggest visiting the studio to commission a piece for your own home, such a specialty lighting fixture or freestanding sculpture.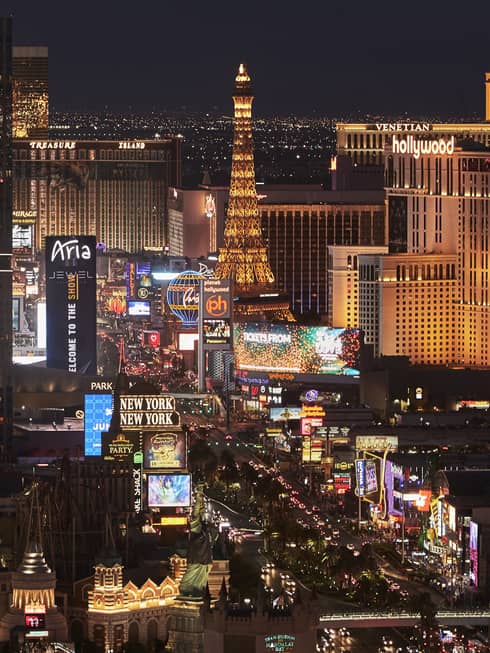 The City's Buzz as Heard from a Helicopter
Las Vegas is a city like no other, buzzing with activity 24 hours a day. The best way to immerse yourself in its energy is to fly above it, with a birds-eye view of the Strip in the comfort of a private helicopter. Book a City Lights nighttime helicopter tour with Maverick Helicopters to capture the true drama of the Strip.