Once a quiet trading port, Dubai has become one of the world's most vibrant destinations. Along with its ultra-modern skyline and repertoire of superlatives, travellers will find a rich heritage illuminated by a wealth of cultural attractions. To help make the most of a visit to Dubai, we asked the Concierge at Four Seasons Resort Dubai at Jumeirah Beach, to share the best things to see and do in the city—from family-fun adventures to shopping historic souks.
Cultural discoveries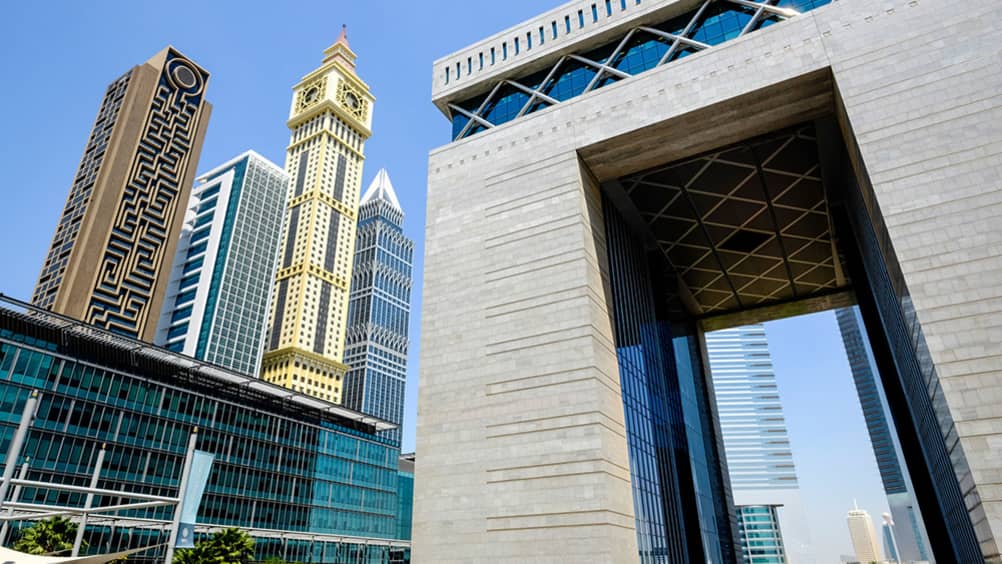 Photography Iain Masterton / Alamy Stock Photo
Travel into the past at Al Fahidi Fort, an 18th-century citadel that has served as a traditional dwelling for local rulers and prisoners throughout history. Today, the storied fort houses the Dubai Museum and its extensive collection of Arabic art and artefacts, as well as life-size depictions of period scenes and customs.
For a more modern experience, visit the Dubai International Financial Centre (DIFC)—the city's main cultural hub—and explore several contemporary galleries showcasing international and Middle Eastern artists. Highlights include Ayyam Gallery and Cuadro Fine Art Gallery.
Savoury dining in Dubai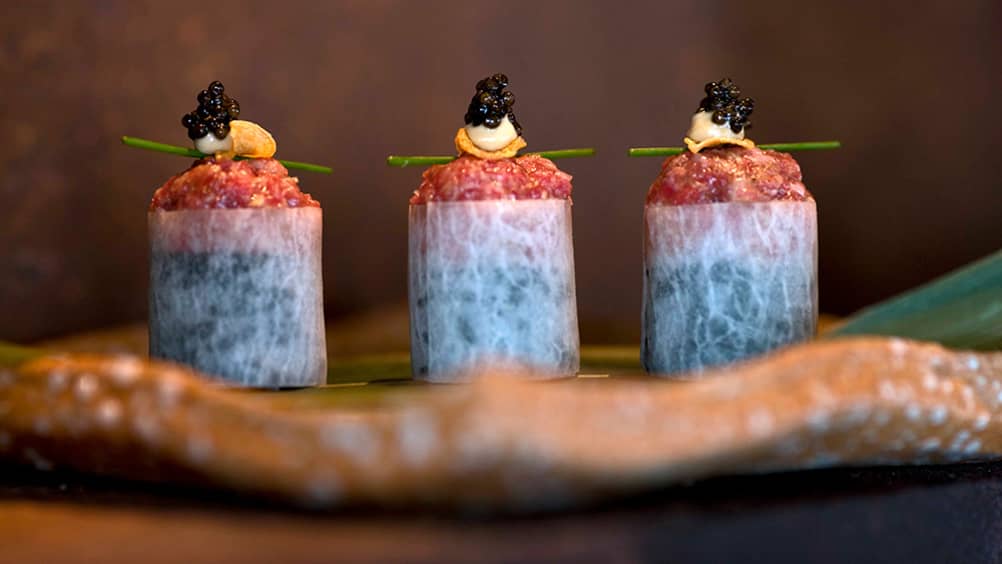 Photography courtesy Zuma Restaurant
Dubai's world-class dining scene boasts many flavours, including Italian, Japanese, Peruvian and Mediterranean. You don't have to venture from the Resort for memorable dining: Sea Fu's renowned Mediterranean- and Asian-inspired offerings are accentuated by dramatic Jumeirah Beach views, while Mercury Lounge, the Resort's chic rooftop bar, is the best place to take in Dubai's unique skyline while sipping handcrafted cocktails.
Adjacent to the Resort, Coya is a lively place that combines rustic décor and delicious Peruvian food. A Dubai favourite, Al Fanar promises an authentic experience: Dedicated to reviving the spirit of "old" Dubai, it attracts locals and travellers alike with its traditional design and menu.
The Dubai International Financial Centre is also home to a wealth of gourmet restaurants, but one not to be missed is Roberto's. Tuck in for contemporary Italian dishes in either the restaurant's elegant dining room or its open-air terrace. Accompany fresh sushi and Japanese fare with a glass of sake at Zuma, also in the DIFC.
Retail therapy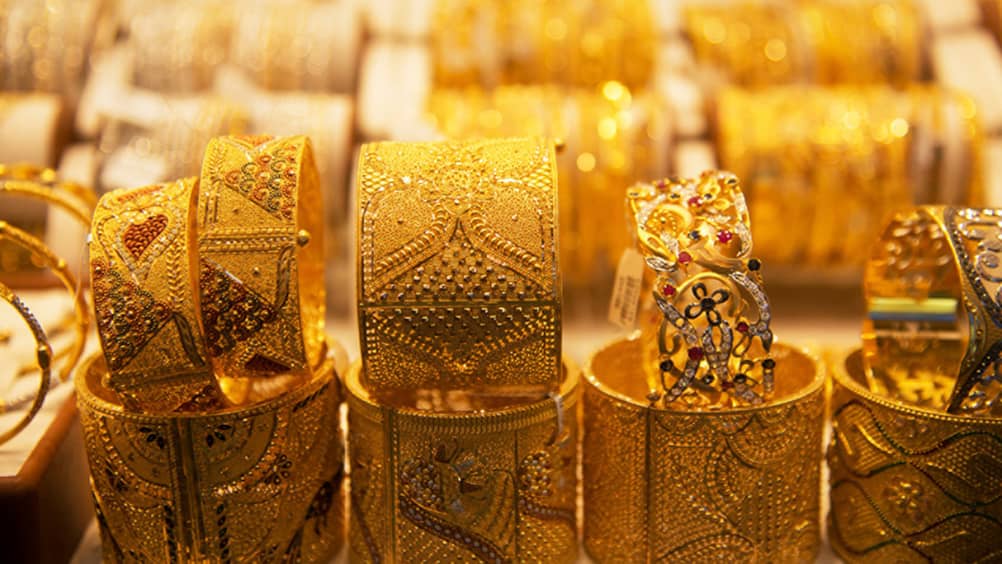 Photography courtesy Four Seasons Hotels and Resorts
No trip to the city is complete without a visit to the historic souks, found on both sides of Dubai Creek, where light-hearted haggling is encouraged and local souvenirs abound. Search for jewellery and gems at the popular Gold Souk, or follow the aroma of regional herbs and spices down the narrow alleyways of the Spice Souk. Smell the scents at the Perfume Souk before crossing the Creek from Deira to Bur Dubai's Textile Souk, home to stunning fabrics from silk to cashmere.
More souvenirs can be found at the city's many boutiques, such as Boom & Mellow. Just a 20-minute walk from the Resort, this spot is brimming with fashionable accessories. For an haute couture shopping experience, venture to The Dubai Mall. The world's largest retail destination, this impressive complex houses fashion and electronic shops, international restaurants, an indoor ice rink and theme park and an aquarium. Stroll along the mall's fashion avenue for designer brands such as Dior, Chanel and Louis Vuitton. At City Walk you can also visit Level Kids a storytelling sensorial retail journey that is enchanting, playful and whimsical as well as a destination for children and families.
Outdoor attractions
For a break from Dubai's exciting urban atmosphere, explore one of the area's outdoor activities. Book a tee time at Emirates Golf Club, the first all-grass championship course in the Middle East. The club's 36-hole challenge offers golfers a unique natural-desert design.
Runners will love Jumeirah Beach's 14-kilometre (9-mile) sea-view jogging track. Thrill-seekers should check out Skydive Dubai, just off Dubai Marina within the exclusive Zero Gravity beach club, where skydivers will free-fall for 260,000 metres (853,018 feet) with trained professionals. Take to the water at Kite Beach, where skilled instructors teach kitesurfing for all ages.
Alternatively, relax at newly opened Nikki Beach Club. Dubai Parks and Resorts is the Middle East's largest integrated leisure and theme park destination located on Sheikh Zayed road. Spread over 25 million square feet, it features more than 100 rides and attractions, consisting of three theme parks: MOTIONGATE™ Dubai, Bollywood Parks™ Dubai and LEGOLAND Dubai as well as one water park: LEGOLAND Water Park. It also encompasses Riverland Dubai, a themed retail and dining destination.
IMG Worlds of Adventure is an indoor amusement park in Dubai. It is Dubai's first themed entertainment destination. The park is divided into four "epic zones." Two of the four zones represent global brands like Cartoon Network and Marvel, IMG Boulevard and the Lost Valley – Dinosaur Adventure.
A desert experience in Dubai
Traditional Bedouin culture is a jewel in the crown of the Middle East's unique array of civilizations. The Bedouins ("desert dwellers" in Arabic) are an ethnic group known for their unique semi-nomadic lifestyle. Come face to face with this rich culture during a desert safari, a rare opportunity arranged by the Resort. A thrilling early morning ride through the sand dunes offers a chance to spot exotic wildlife and experience natural Dubai as the guides relate first-hand stories of the area's fascinating history. Learn original recipes and mingle with locals over an authentic breakfast before returning to the metropolis of Dubai.
Family fun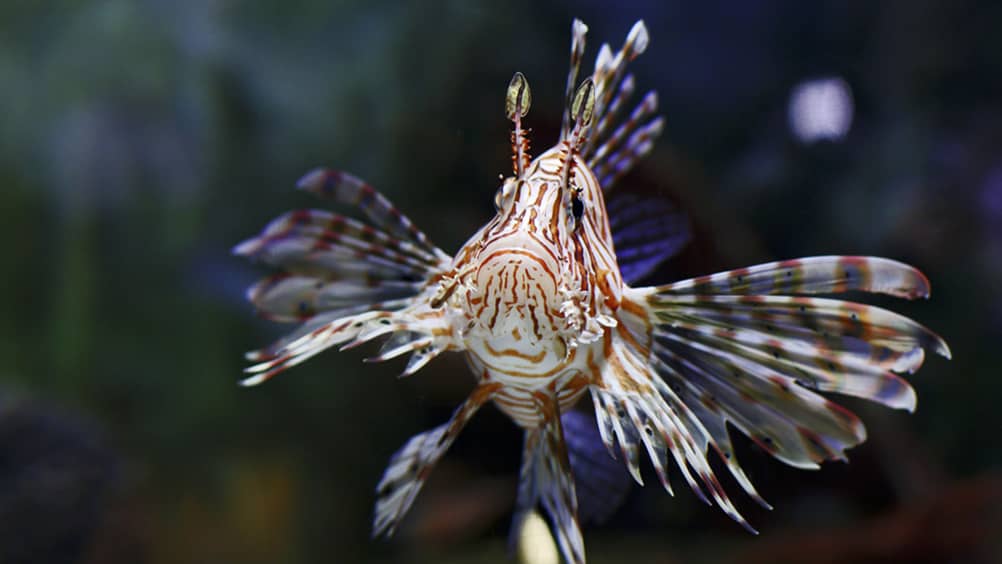 From camel rides and hot-air balloon adventures overlooking the desert to aquatic discoveries, family-friendly adventures abound here. Kids will love the Dubai Aquarium and Underwater Zoo in The Dubai Mall, where they'll have the opportunity to observe more than 33,000 animals.
The Middle East's first indoor ski arena, Ski Dubai features thrilling tube slides, challenging slopes and a massive snow park. Complete with alpine-themed eateries, it's a winter wonderland right in the middle of the desert. Back at the Resort, relax together in a private cabana at the pool or on the natural beachfront, one of the only private beaches in the region.
Quiet spaces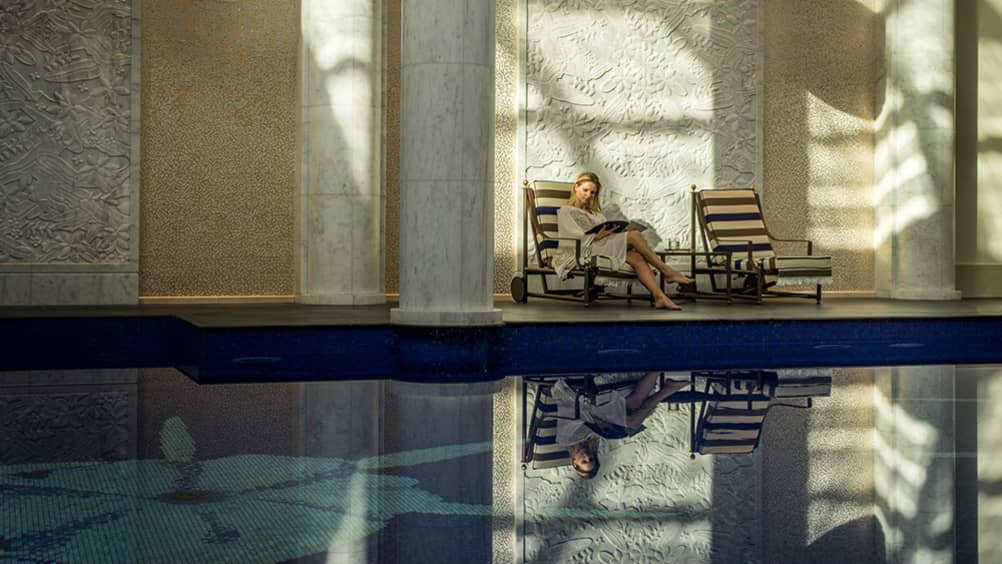 Photography courtesy Four Seasons Hotels and Resorts
After days spent exploring the city, retreat to Four Seasons Resort Dubai at Jumeirah Beach, where tranquillity reigns. Spend a peaceful afternoon at the scenic Shai Salon's setting of Middle Eastern architecture. Here, you'll enjoy light snacks and coffee in the relaxing lounge or sip a cup of the restaurant's namesake (shai being Arabic for "tea") while admiring splendid oceanfront views on the expansive outdoor terrace.
For ultimate relaxation, escape to The Pearl Spa and indulge in any of a variety of treatments, all inspired by cultural rituals and traditional healing techniques. After experiences like the Table Thai Massage or the Chocolate Indulgence Body Treatment, rejuvenate in the spa's glass-canopied indoor swimming pool. Later, savour the last hours of sunlight with a cocktail at Sea Fu's serene outdoor terrace.
A perfect day in Dubai
No visit to Dubai is complete without sampling both the old and the new. Spend the morning in the heart of Old Dubai, surrounded by bustling outdoor markets filled with the aromas of the acclaimed Spice Souk to Bastakiya Quarter. One of the city's most historic neighbourhoods, this labyrinth is home to captivating regional art galleries and cafés. Take in local art at Majlis Gallery before an al fresco lunch at Basta Art Café.
Next, trade the city's traditional side for a modern adventure in downtown Dubai. Climb to the top of Burj Khalifa, the tallest building in the world, for breathtakingly sweeping views. At 555 metres (1,821 feet), the tower's observation deck is the best vantage point for surveying Dubai's juxtaposed elements. Below lies the site's expansive park, 11 hectares (27 acres) of lakes and greenery, which offers an enchanting way to close the day. Here, the Dubai Fountain captivates with colourful displays every evening. Watch as illuminated fountain jets, accompanied by lively music, shoot water 152 metres (500 feet) into the night sky.
Four Seasons Resort Dubai at Jumeirah Beach