Denver is the ideal launching pad for any Rocky Mountain adventure. It boasts big city buzz with some of the nation's leading restaurants, museums and parks.
Overwhelmed by how much there is to do? Don't. The Concierge team at Four Seasons Hotel Denver—in the heart of the city's Theater District—has compiled a list of their top 10 things to do when visiting the Mile High City. Take a look below.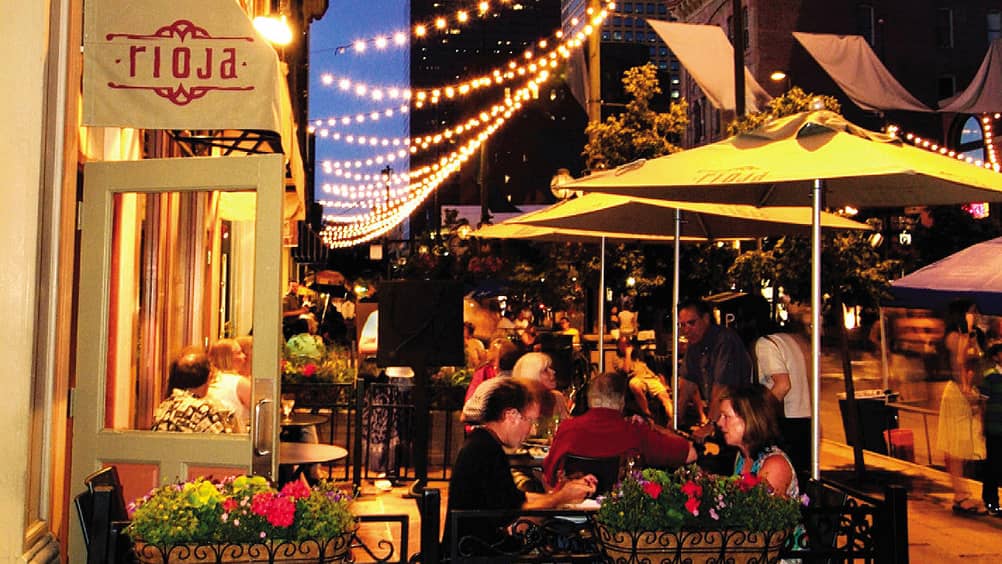 Denver's most historic block, Larimer Square, houses a mix of chef-driven restaurants, lively bars and some of the city's best boutiques.
Denver's closest national park is only one and a half hours away. There, you'll enjoy panoramic views and wildlife on vigorious hikes. Alternatively, you could simply take a scenic drive on Trail Ridge Road, which crests at 12,183 feet (3,713 metres).
Red Rocks Amphitheatre is a geologically formed, world-famous outdoor performance venue recognized for epic views, as well as hiking and biking trails. More than that, its monolithic red sandstone formations provide ideal acoustics for its star-studded list of performers.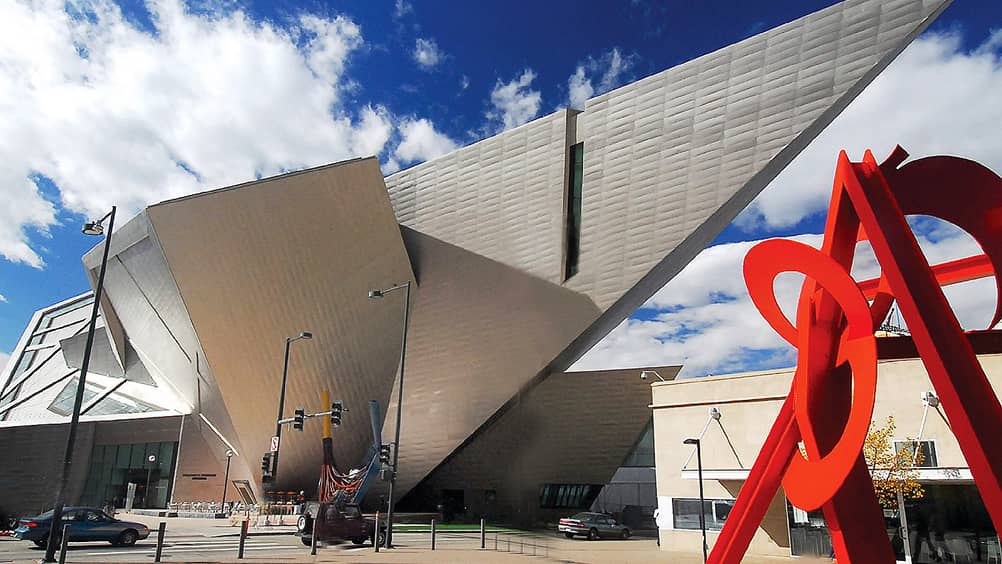 With 70,000 objects in its collection, the Denver Art Museum is a world-class institution that houses an interesting cultural collection from around the
world and a variety of contemporary exhibits in its Daniel-Libeskind-designed Hamilton building.
Just eight blocks from Four Seasons Hotel Denver, you'll find Union Station, often named one of the most beautiful train stations in the nation. At this renowned historic landmark, guests can dine at an eclectic array of the city's top restaurants and bars. At 100-years-old, Union Station is quintessentially timeless.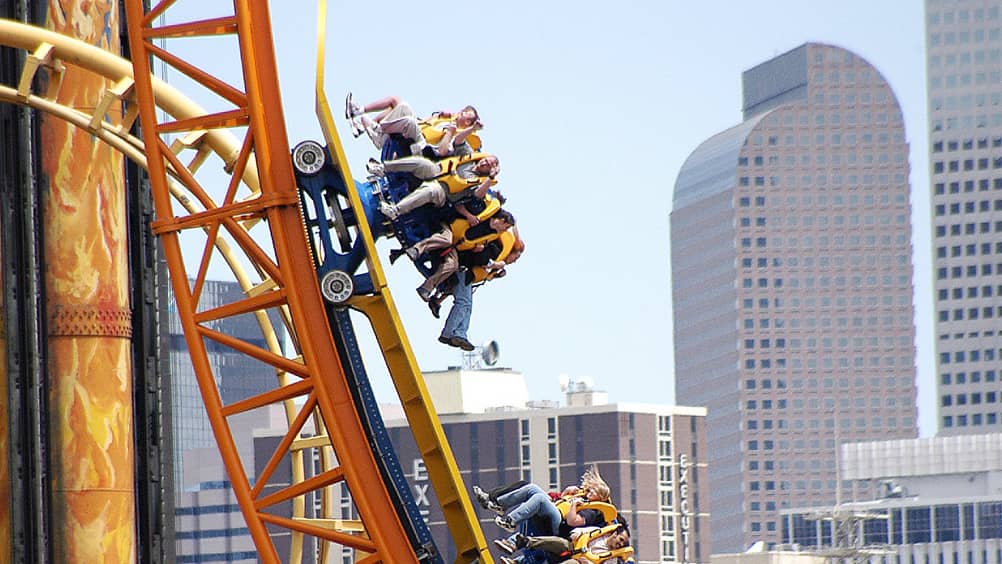 Located in the Cheesman Park neighborhood of Denver, Denver Botanic Gardens
showcase a wide range of flowers, trees and collections on 24 acres. The
gardens are a must-see, as it's rated one of the top botanical gardens in
the nation.
The largest performing arts center under one roof in the country, Denver Center is located within one block of the hotel. With contantly rotating shows in 10 performing arts spaces on 12 acres, there is entertainment for everyone.
Colorado has more than 200 breweries. Denver is lucky enough to house 100 of them. Aspire Tours offers a local's view into the craft beer scene through tours of breweries in RiNo, the River North Neighborhood.
In 1912, Molly Brown was on board the Titanic when the infamous luxury liner sank. Afterward, she created the Survivor's Committee to raise funds for those affected by the tragedy. Visitors can see her 1889 home in Capitol Hill, which gives a glimpse into Brown's life in Victorian Denver. Four Seasons Guests can also take advantage of the Unsinkable Molly Brown Experience, an exclusive package that includes an overnight stay, a private, after-hours tour of the museum, a gift from the museum director and an in-room dessert served on that fateful evening of the Titanic sinking.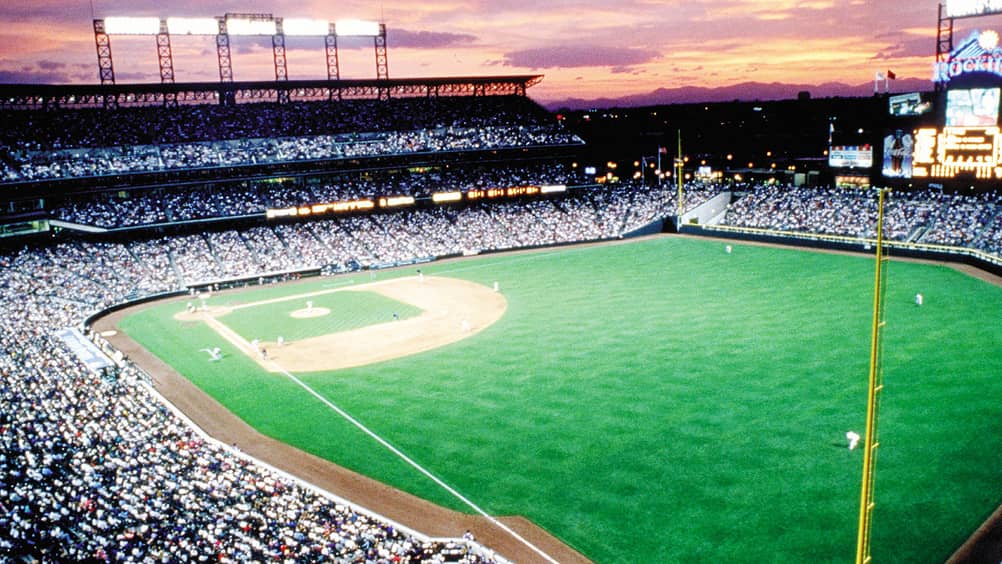 Denver is home to eight professional sports teams that entertain crowds year-round. Offering Colorado Rockies baseball, Colorado Avalanche hockey, Colorado Rapids soccer, Colorado Mammoth and Denver Outlaws lacrosse, Denver Barbarians rugby and of course, the Super Bowl 2016 Champions, Denver Broncos, the Mile High City is the ideal spot for a sports fan.