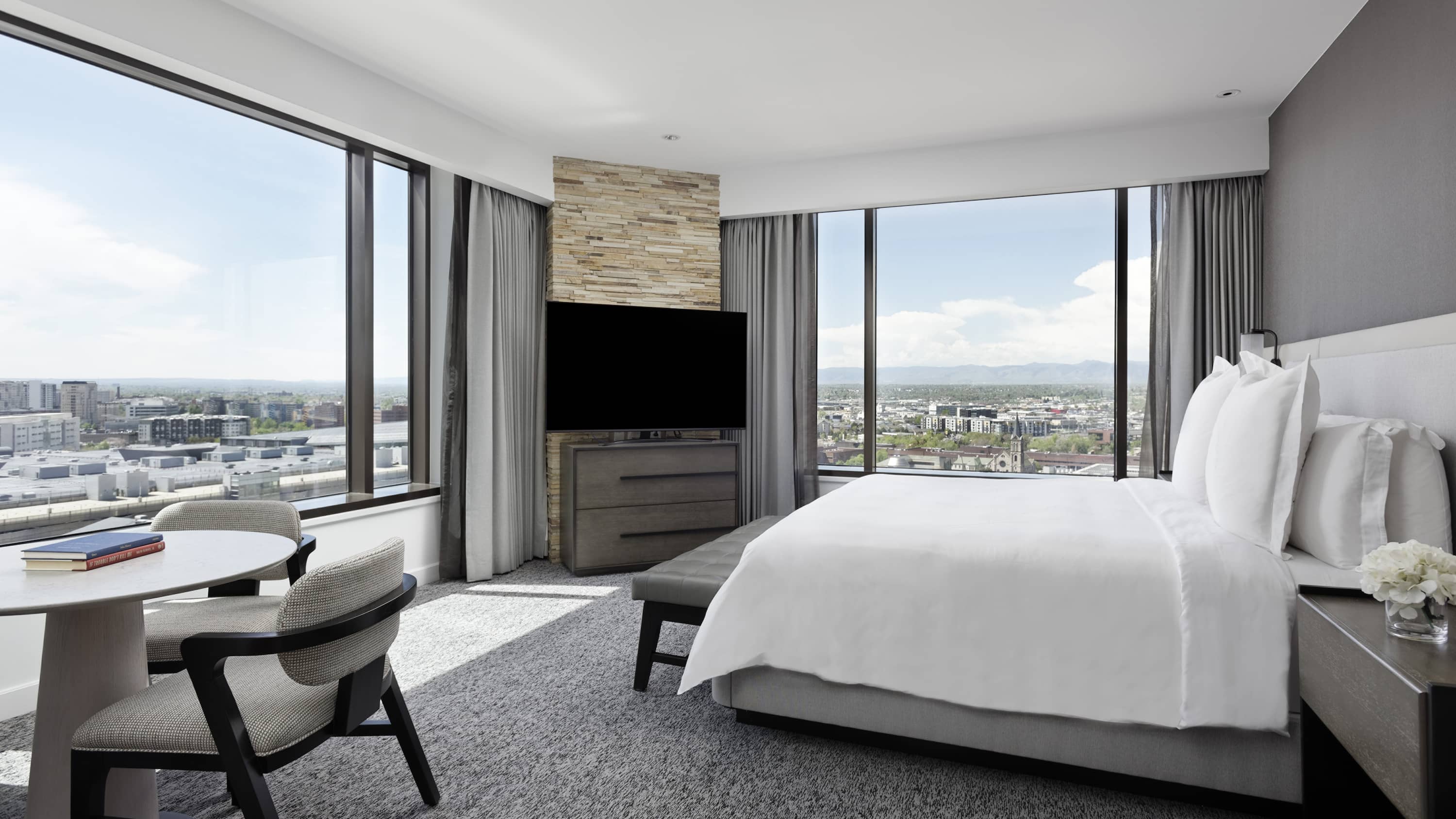 Premier Studio
King, One rollaway (fee applies)

485 – 500 sq.ft. (45 – 47 m2)

3 guests, including up to 2 children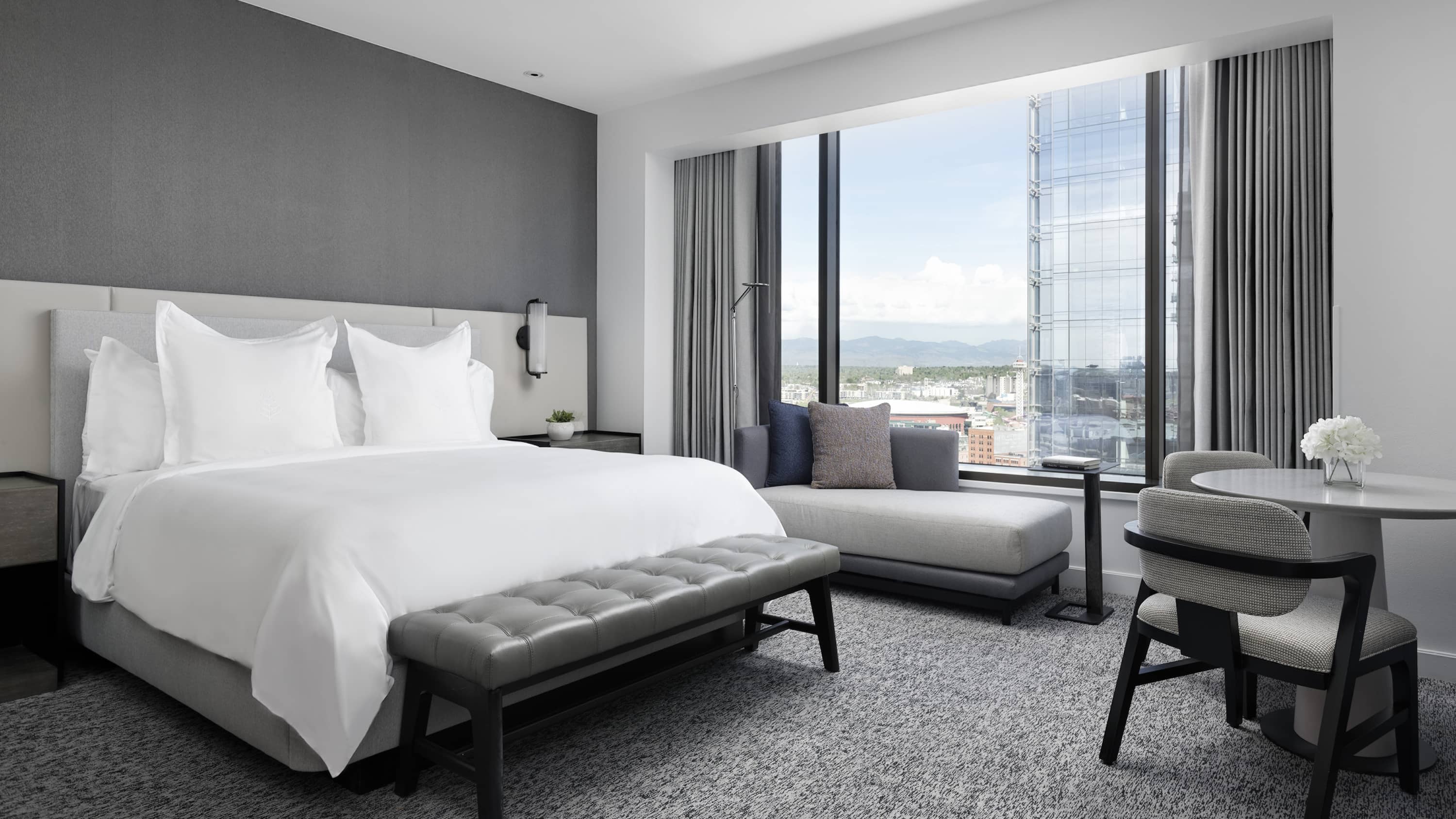 Deluxe Mountain-View Room
King or two double beds, King bed room: one rollaway (fee applies)

410 – 485 sq.ft. (38 – 45 m2)

King bed: 3 guests, including up to 2 children, Two double beds: 4 guests, including up to 3 children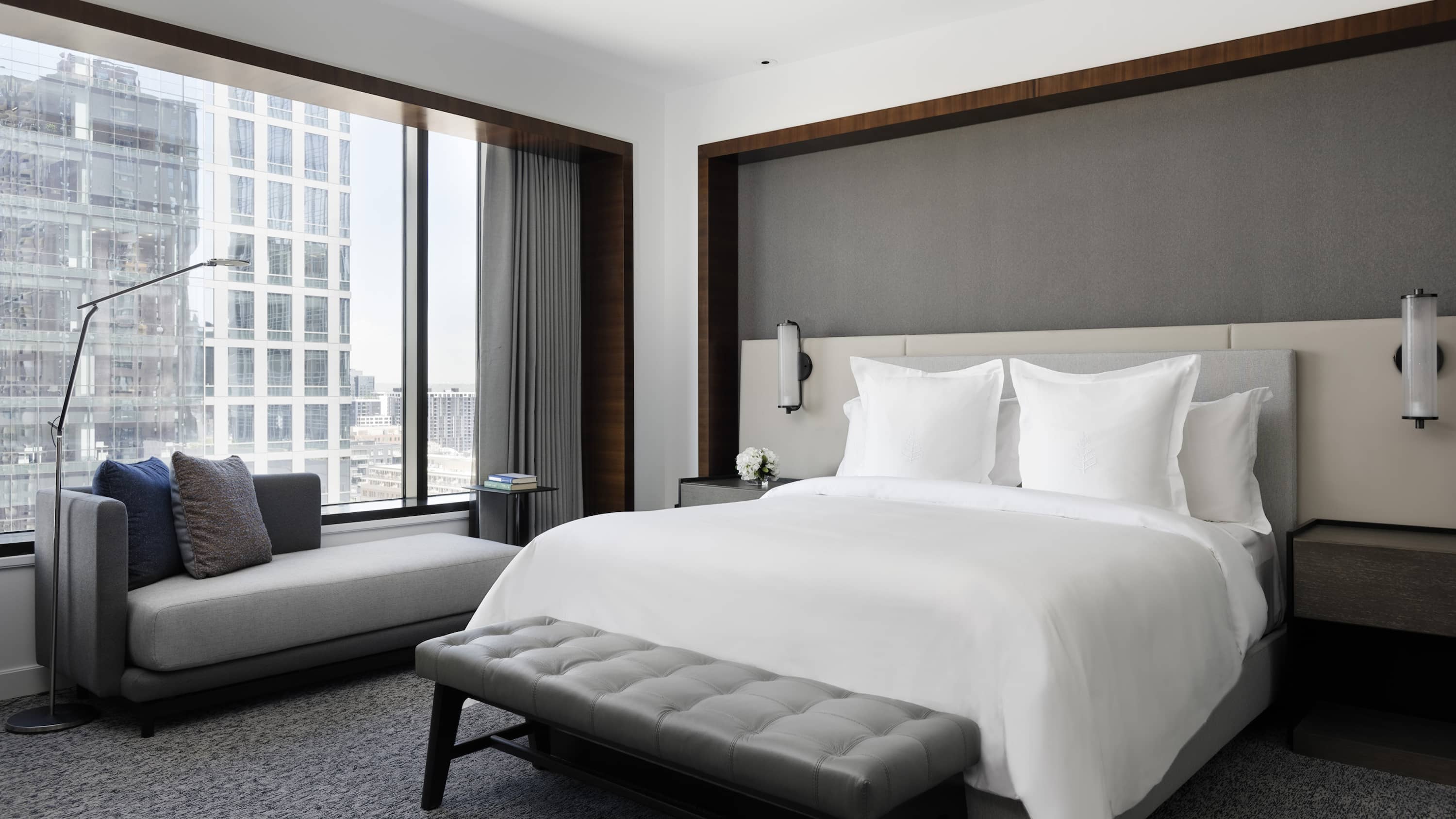 Deluxe Room
King or two double beds, King bed room: one rollaway (fee applies)

410 – 485 sq.ft. (38 – 45 m2)

King bed: 3 guests, including up to 2 children, Two double beds: 4 guests, including up to 3 children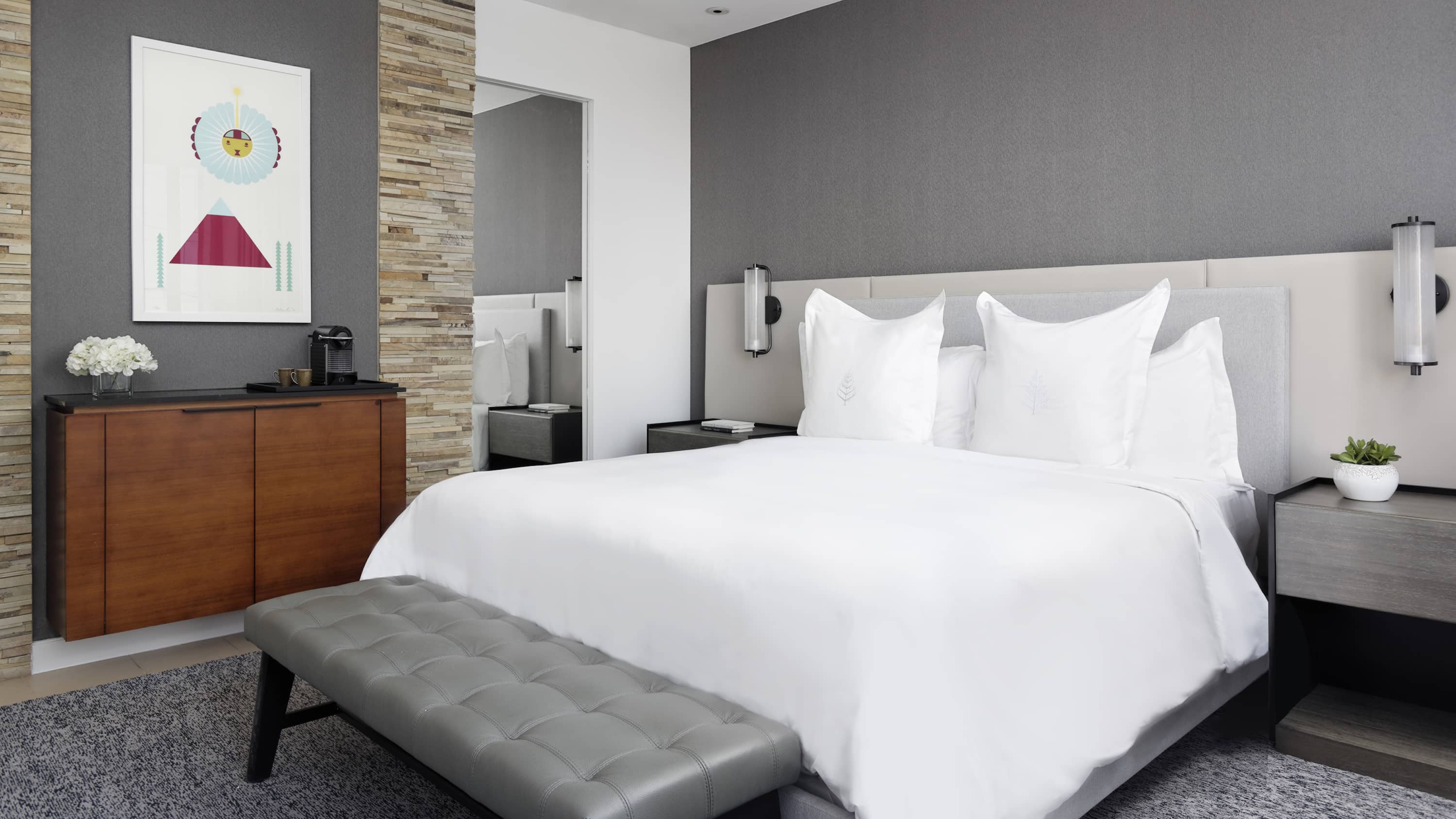 Superior Room
King or two double beds, King bed room: one rollaway (fee applies)

410 – 445 sq.ft. (38 – 41 m2)

King bed: 3 guests, including up to 2 children, Two double beds: 4 guests, including up to 3 children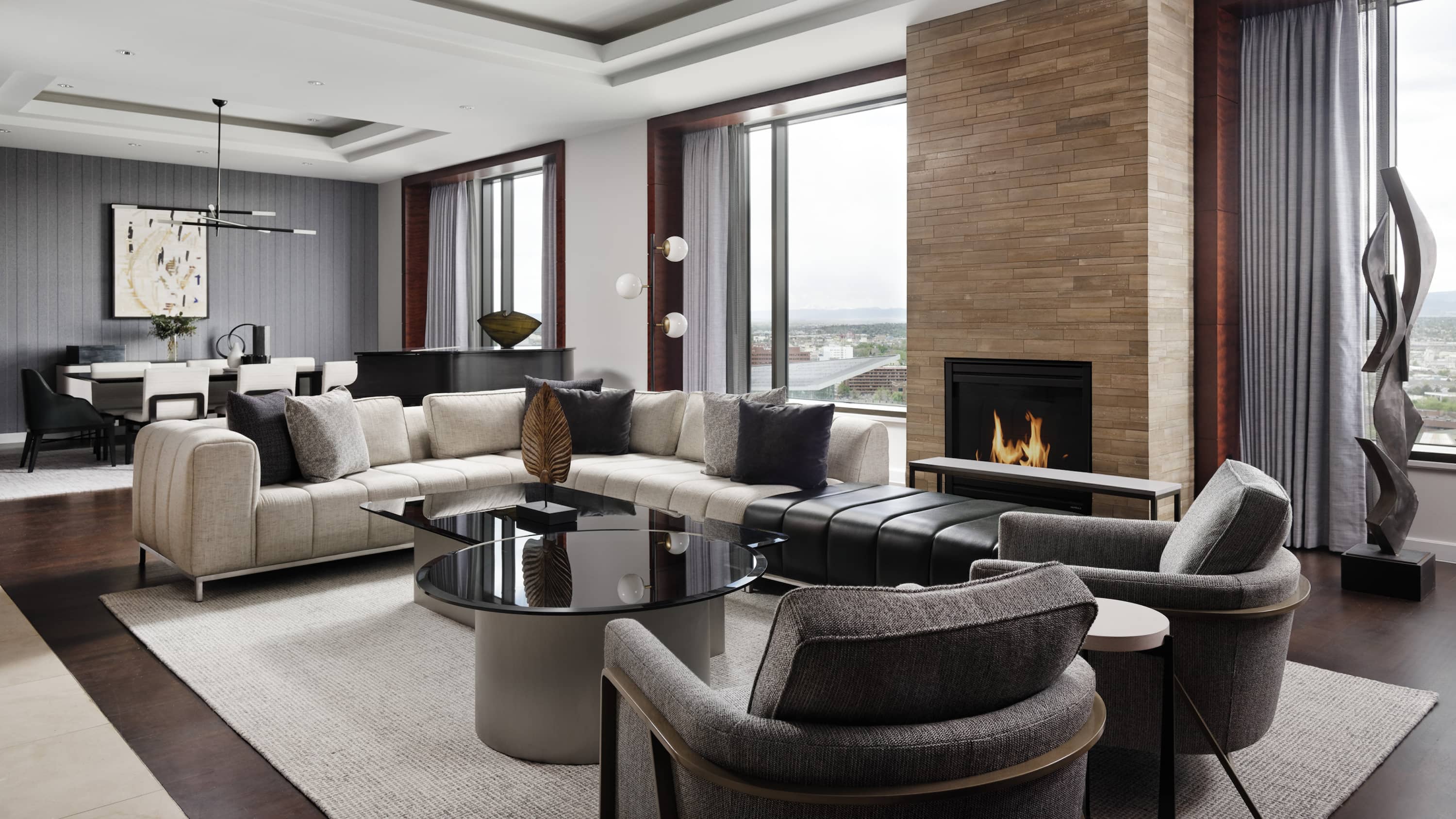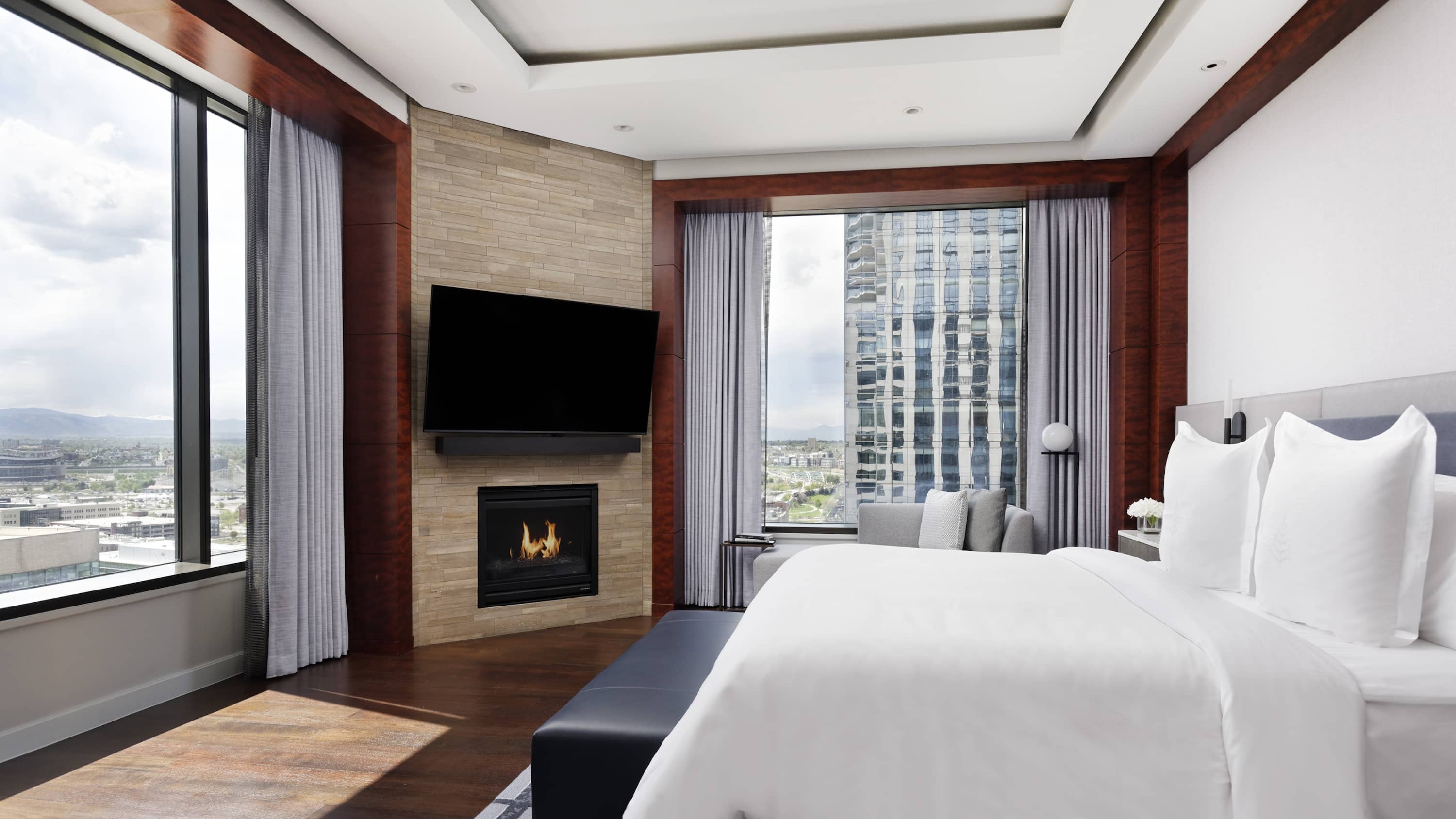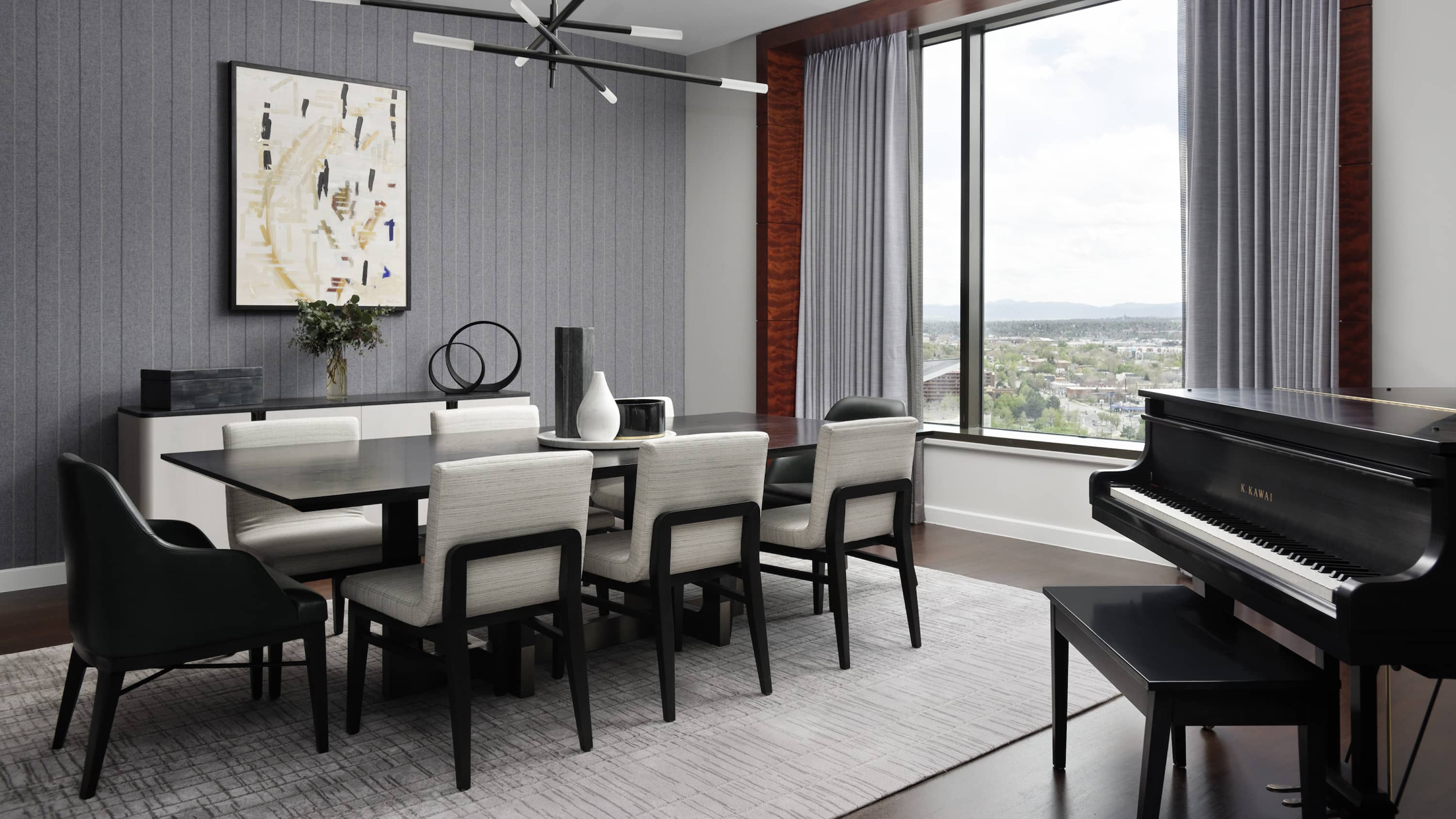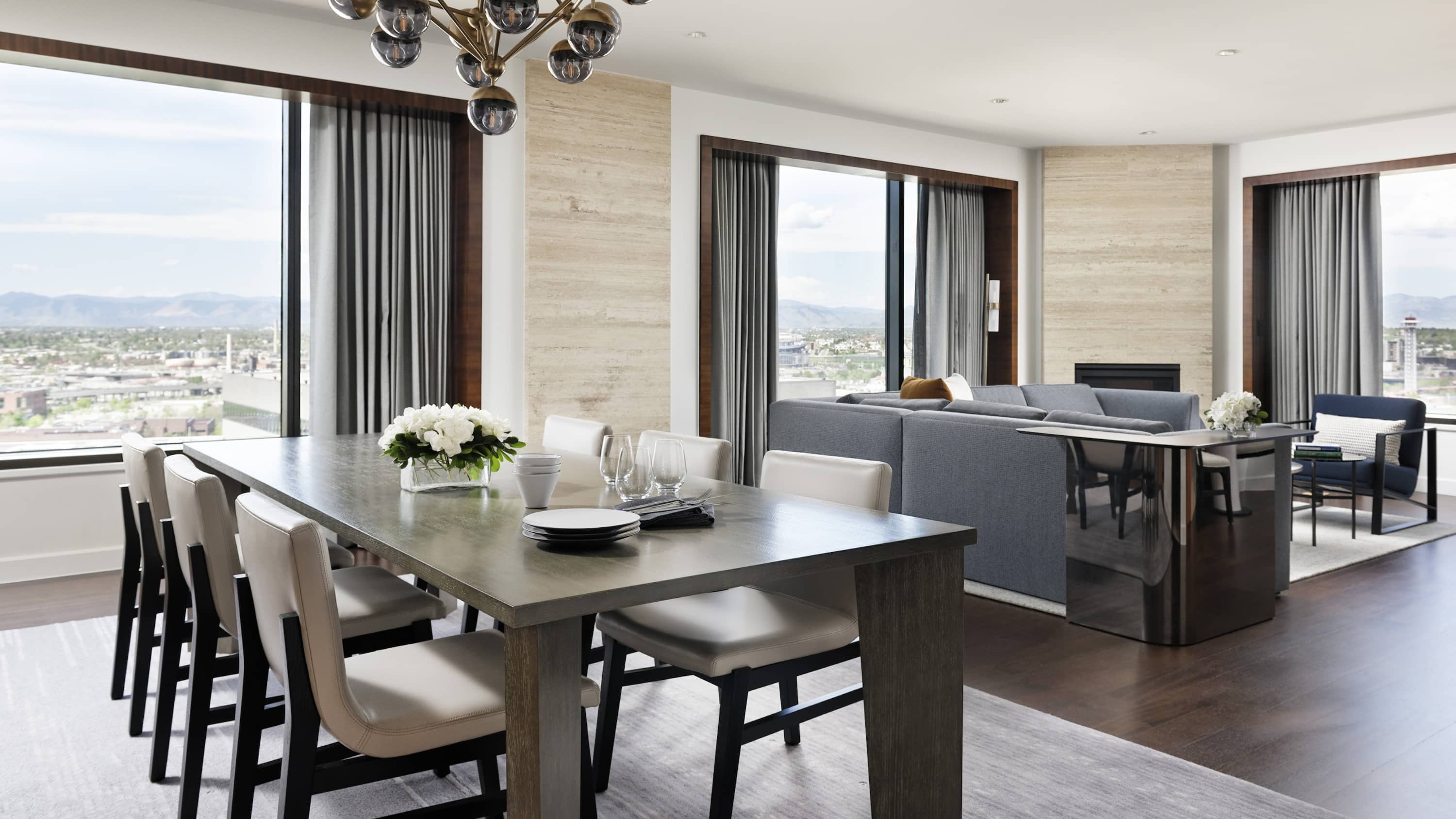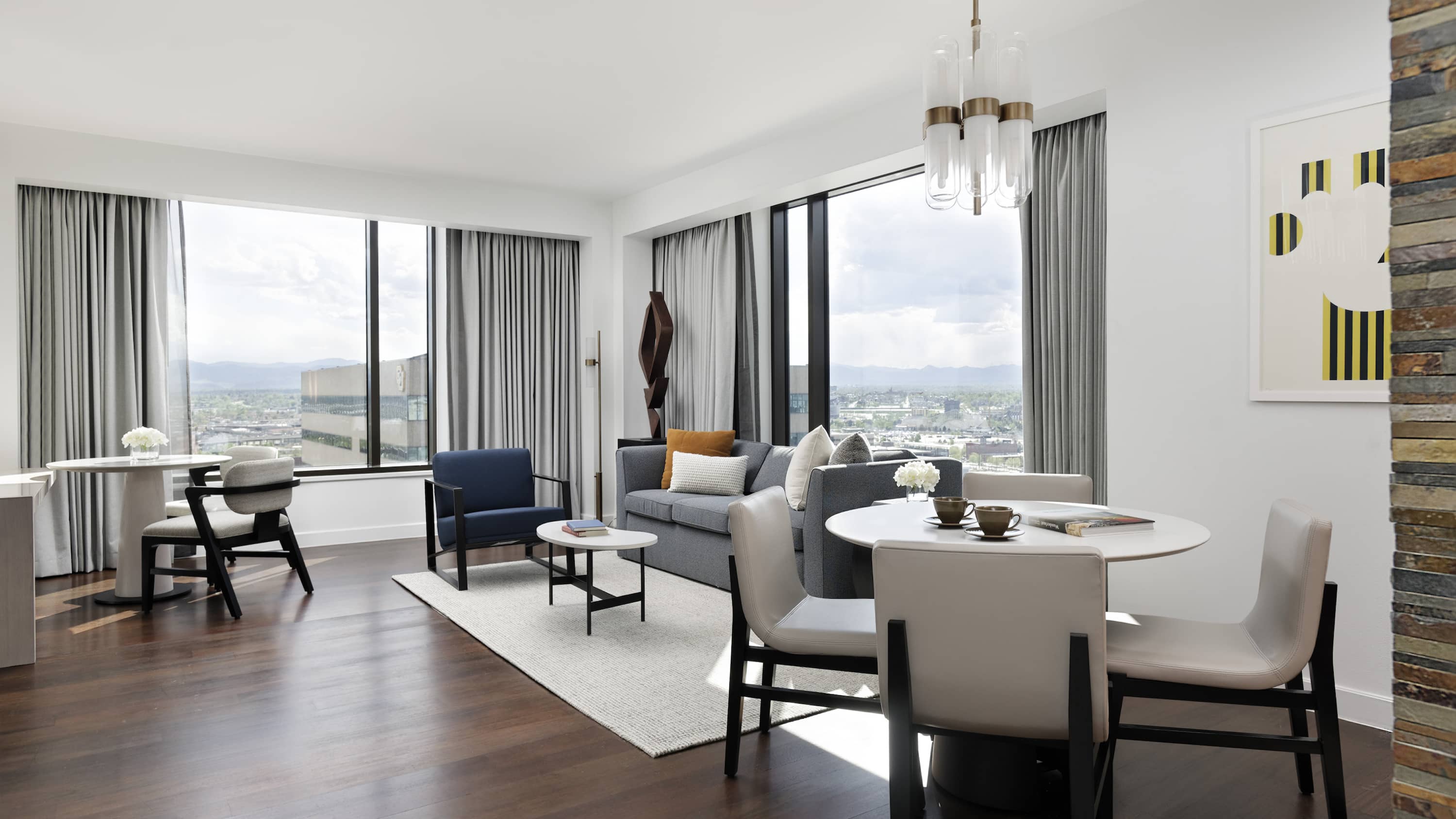 One-Bedroom Suite
King, Queen-size sofabed in living room. One rollaway (fee applies).

910 sq.ft. (84.5 m2)

4 guests, including up to 3 children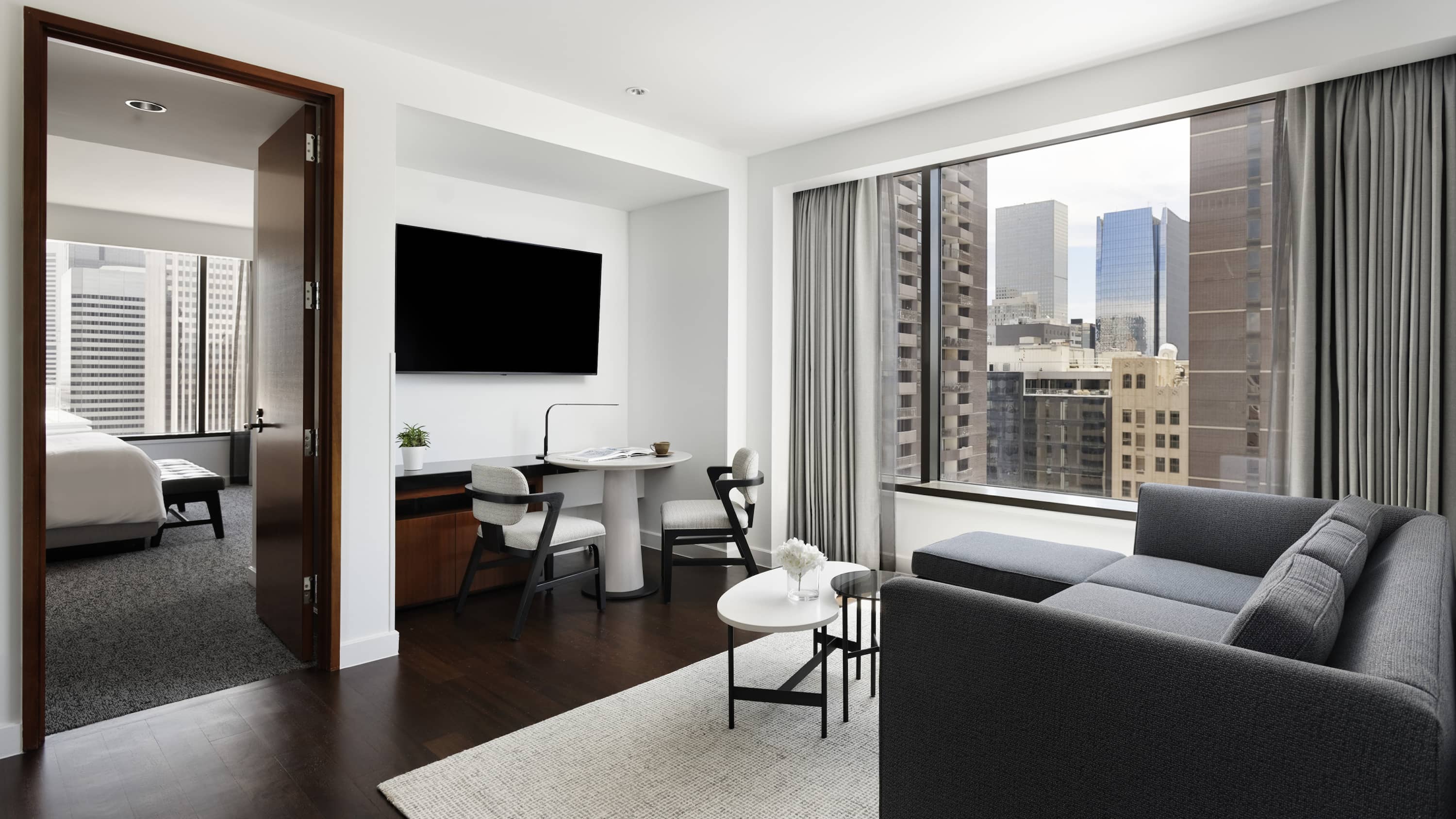 Four Seasons Executive Suite
King, Queen-size sofabed in living room. One rollaway (fee applies).

635 – 700 sq.ft. (59 – 65 m2)

4 guests, including up to 3 children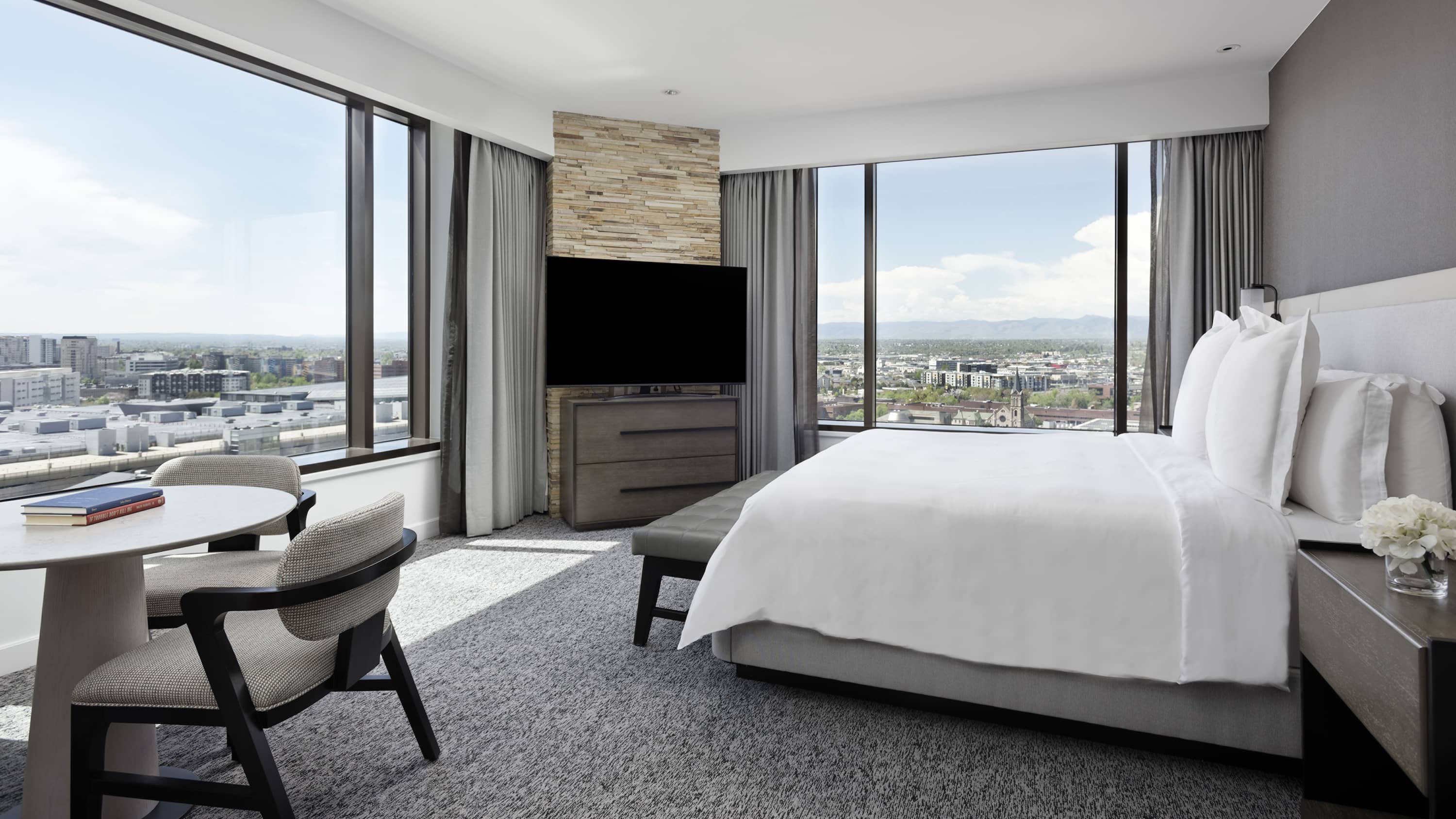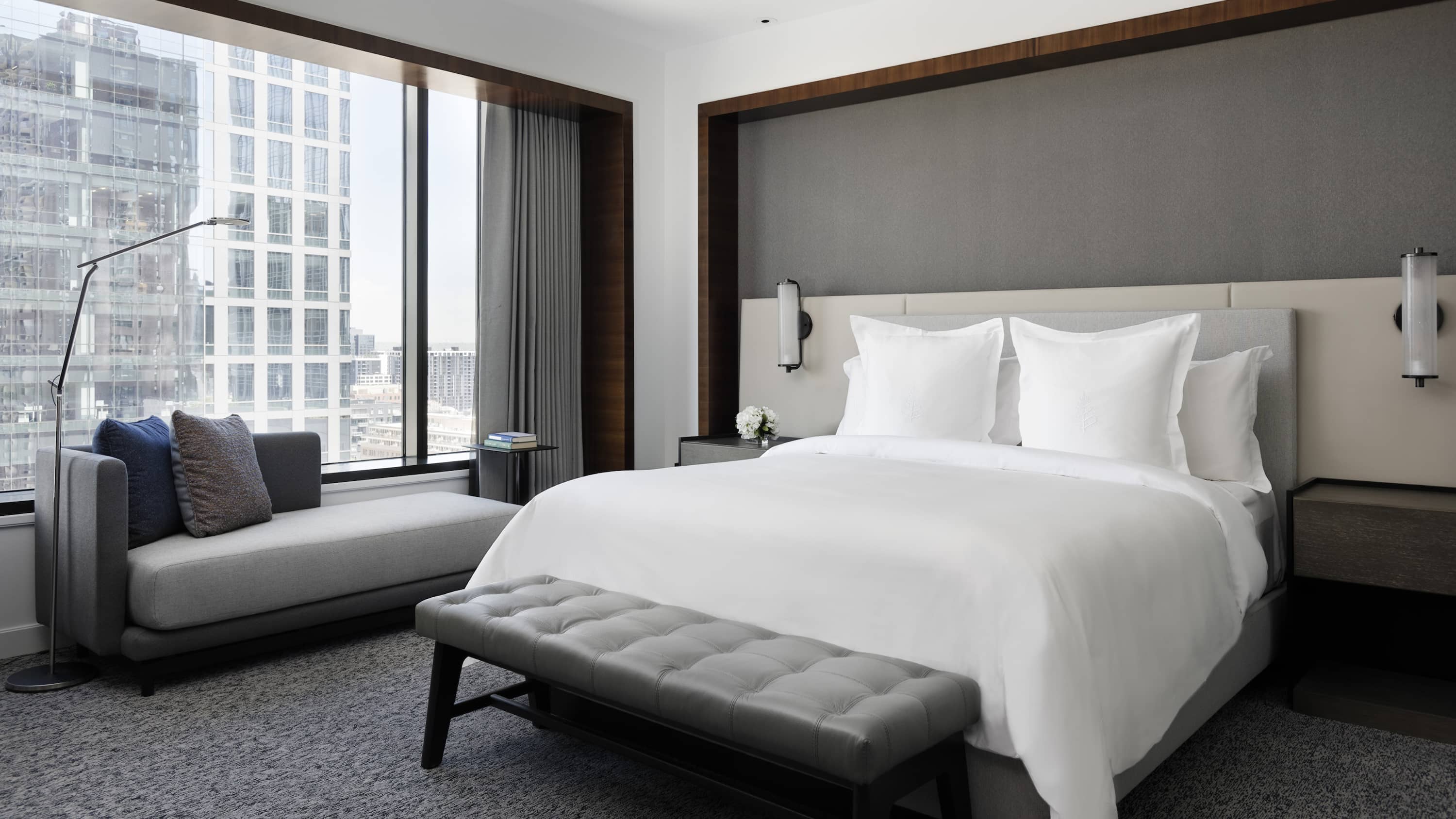 Deluxe Accessible Room
King bed, One rollaway (fee applies)

410 – 485 sq.ft. (38 – 45 m2)

3 guests, including up to 2 children
Superior Accessible Room
King or two double beds, King bed room: one rollaway (fee applies)

410 – 445 sq.ft. (38 – 41 m2)

King bed: 3 guests, including up to 2 children, Two double beds: 4 guests, including up to 3 children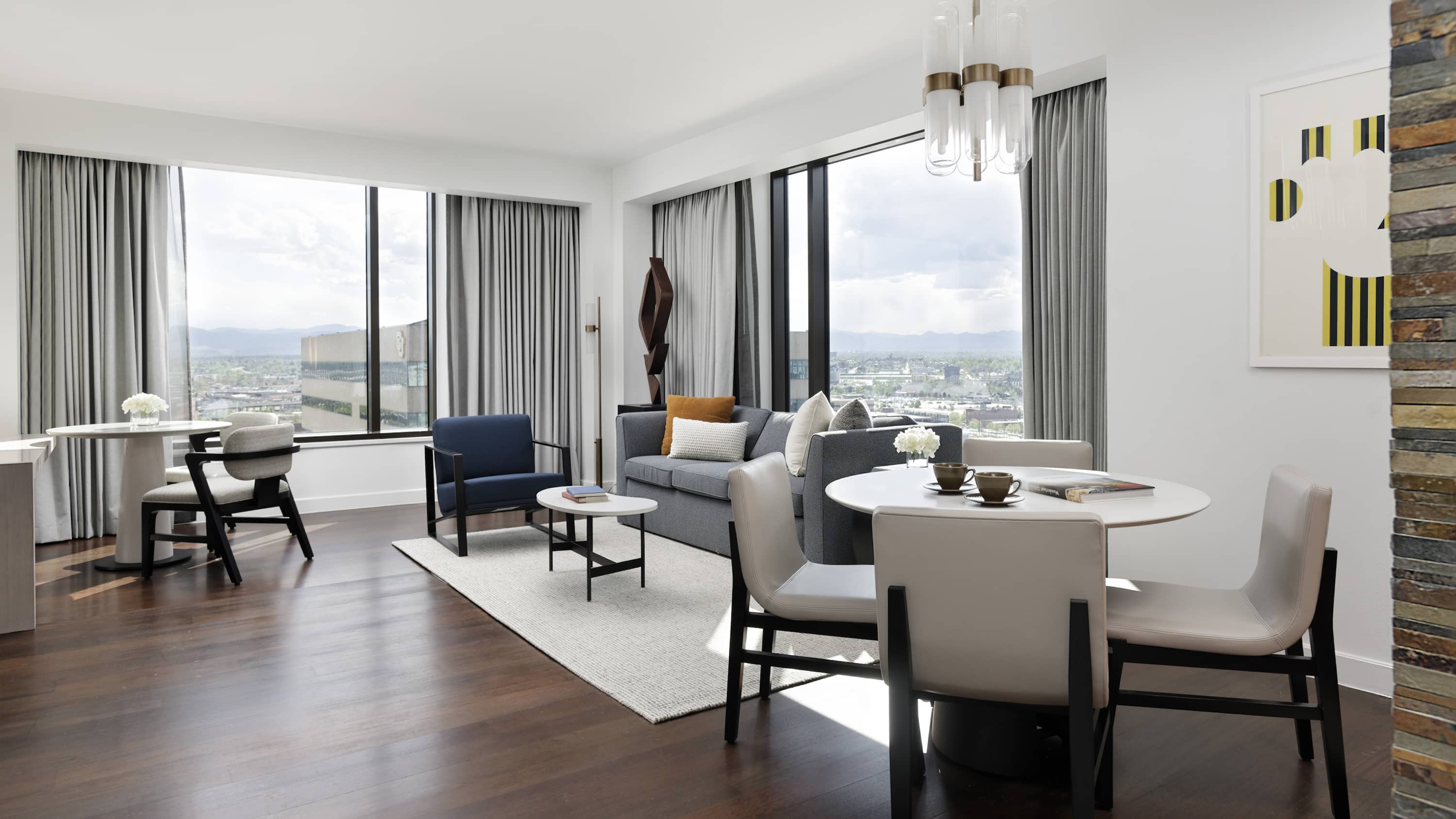 One-Bedroom Accessible Suite
King, Queen-size sofabed in living room. One rollaway (fee applies).

910 sq.ft. (85 m2)

4 guests, including up to 3 children
Interior Design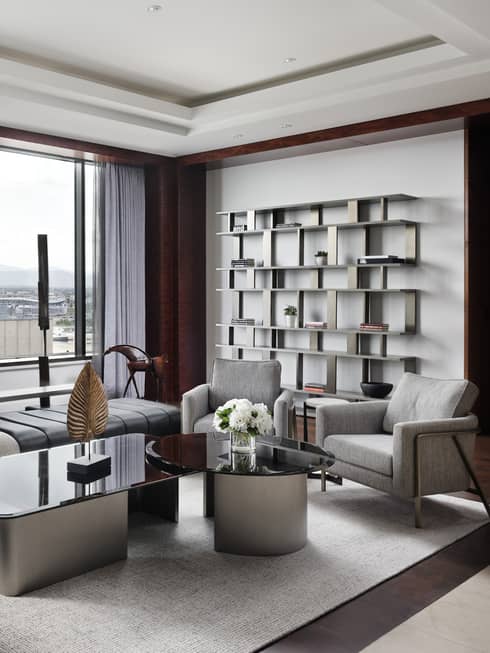 Natural Beauty
Hints of Colorado's rugged outdoors are found in all of our guest rooms, from shabui stone accents to custom wood furnishings to extra-large windows that make the most of mountain views and Denver's 300 days of sunshine.
Local Art
Throughout our Hotel and a number of our suites, you'll find original paintings and sculptures by contemporary Colorado artists on display.
Policies
Check-in Time: 3:00 PM Check-out Time: 12:00 PM

If you expect to arrive early in the day and would like immediate access to your room, we recommend booking the room for the prior night to guarantee immediate access. Similarly, for late departures, reserving an additional night will guarantee access to your guest room until you depart. If you choose not to reserve, we will be glad to store your bags and make our fitness facilities available for you to freshen up.

American Express, Visa, MasterCard, Diners Club, Discover, JCB, China UnionPay
Any guest checking in with a known weapon (including firearms used for game hunting) must notify the hotel. Hotel policy requires the weapon to be kept in the locked gun safe during the guest stay for the safety and security of all guests and employees.