All Food and Drink
The Team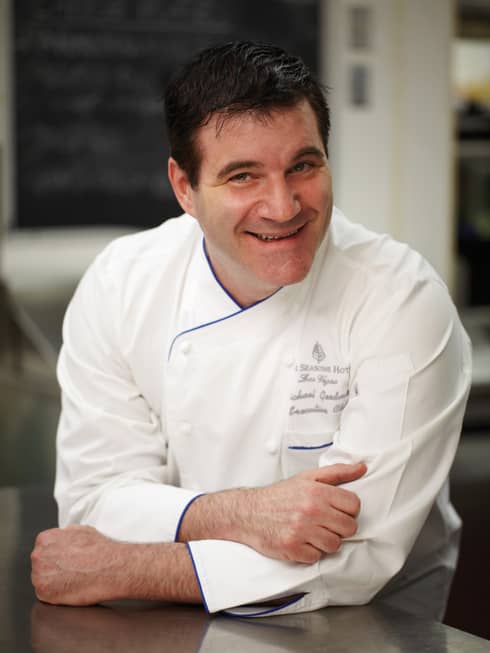 Michael Goodman
Executive Chef
Chef Michael's style is known for uncomplicated dishes with robust flavour that reflect light, modern influences. A veteran of Four Seasons Hotels and Resorts since 1987, he has overseen food and beverage operations that span both coasts, the Pacific Ocean and south of the border. It's this diverse experience and commitment to excellence that inspire much of his varied regional and international cuisine.
"I believe in a symbiotic relationship in food. Flavours should work together, but maintain their individual integrity."
Join us every Saturday and Sunday from 8:00 am to 1:00 pm at Veranda for a decadent buffet that features made-to-order doughnuts, fresh-pressed juices and modern American breakfast specialties.

Keep it cool while sipping an exotic cocktail on your lounge chair amid the swaying Las Vegas palms. Our Pool Bar features a casual lunch menu and refreshing drinks.