Chef Richie Farina's ingenuity and culinary curiosity takes the familiar and adorns it with unexpected flavours and presentations. Showcasing custom dining experiences with ingredient-driven menus, the lively, convivial vibe of Adorn beckons to be discovered.
Hours
Breakfast

Monday – Friday

7:00 am – 11:00 am

Saturday – Sunday

7:00 am – 9:30 am

Lunch

Monday – Friday

11:00 am – 2:00 pm

Dinner

6:00 pm – 10:00 pm

Brunch

Saturday – Sunday

10:00 am – 2:00 pm

Bar Menu

2:00 pm – 10:00 pm
Signature Dishes
Maitake, Kombu, Romanesco

Bulleit Rye, Hennessey V.S, Nardini Rabarbaro, Port

Roasted Pork Belly, Egg, American Cheese, Steamed Bao Bun

Waffle-Infused Ice Cream, Freeze-Dried Seasonal Fruit, Truffle-Maple Syrup, Whipped Cream
The Team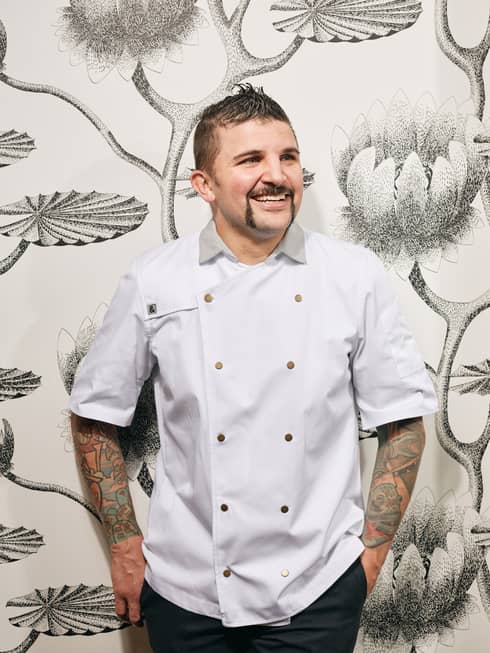 Richie Farina
Executive Chef
With more than two decades of experience in Michelin fine dining and tasting menu concepts, Chef Farina brings extraordinary finesse, imagination and dedication to Adorn Bar & Restaurant. Chef Farina's whimsical approach delivers a unique dining experience to the Chicago culinary scene.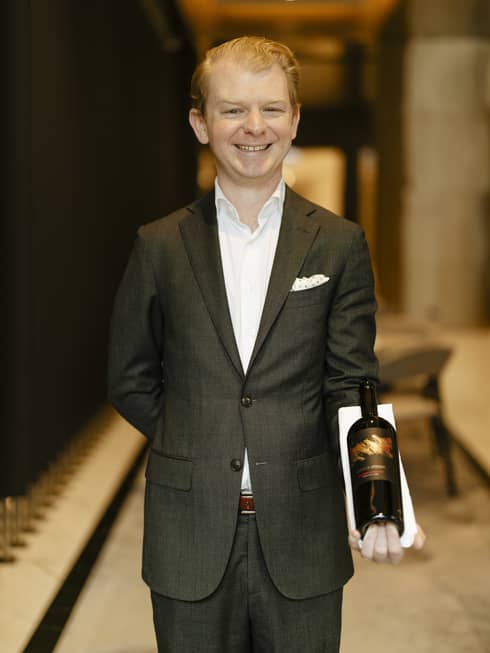 OWEN HUZAR
Head Sommelier
Hailing from Boston, Massachusetts, Owen Huzar (WSET 3) is the Head Sommelier and Wine Buyer for Adorn Restaurant. After receiving a Bachelor of Science in Hospitality Administration from Boston University, he fell in love with the wine world.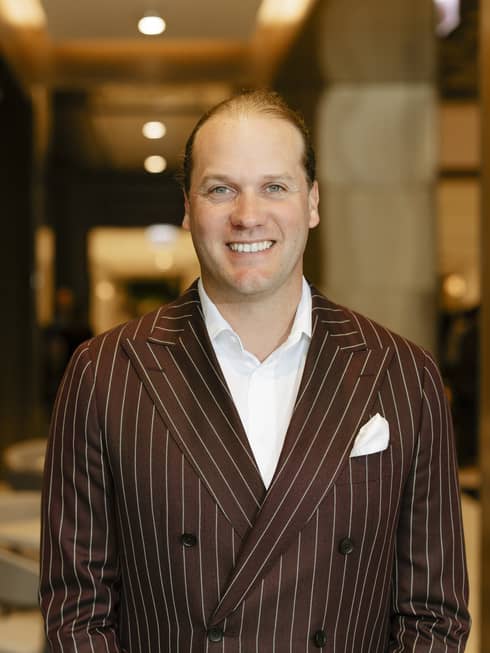 COLIN HOFER
General Manager
Since 2016, Colin has honed his industry knowledge and passion for driving service at some of the most recognizable establishments in Chicago. In 2022, he was awarded Chicago Sommelier of the Year by Michelin Guide. Colin, born and raised in central California, has always loved nature, food and travel.