Chef Richie Farina's ingenuity and culinary curiosity takes the familiar and adorns it with unexpected flavours and presentations. Showcasing custom dining experiences with ingredient-driven menus, the lively, convivial vibe of Adorn beckons to be discovered.
Hours
Breakfast

Monday – Friday

7:00 am – 11:00 am

Saturday – Sunday

7:00 am – 9:30 am

Lunch

Monday – Friday

11:00 am – 2:00 pm

Dinner

6:00 pm – 10:00 pm

Brunch

Saturday – Sunday

9:30 am – 2:00 pm

Bar Menu

2:00 pm – 10:00 pm
Signature Dishes
Maitake, Kombu, Romanesco

Blade & Bow, Mushroom Cordial, Cranberry, Habanero, Egg White

Carrot, Pistachio, Green Cardamom

Hazelnut, Chocolate, Toasted Rice
The Team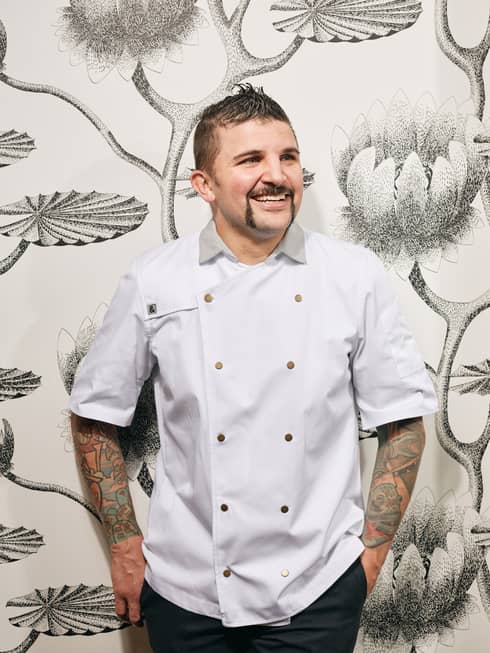 Richie Farina
Executive Chef
With more than two decades of experience in Michelin fine dining and tasting menu concepts, Chef Farina brings extraordinary finesse, imagination and dedication to Adorn Bar & Restaurant. Chef Farina's whimsical approach delivers a unique dining experience to the Chicago culinary scene.