Feeling formal or more casual? Or perhaps a private room is in order? How you experience our extensive menu of Michelin-starred, upscale Cantonese cuisine is entirely up to you in this dramatic and versatile restaurant.
HOURS
Lunch

11:30 am – 2:00 pm

Dinner

5:30 pm – 10:00 pm
Signature Dishes
Our Masterdish: Braised Pork Belly

Abalone, Black Truffle Sauce

with Barbecue Pork and Pine Nuts

Oven-Baked Whole Abalone Puff

with Diced Chicken

with Salted Egg Yolk Coating
Meet The Team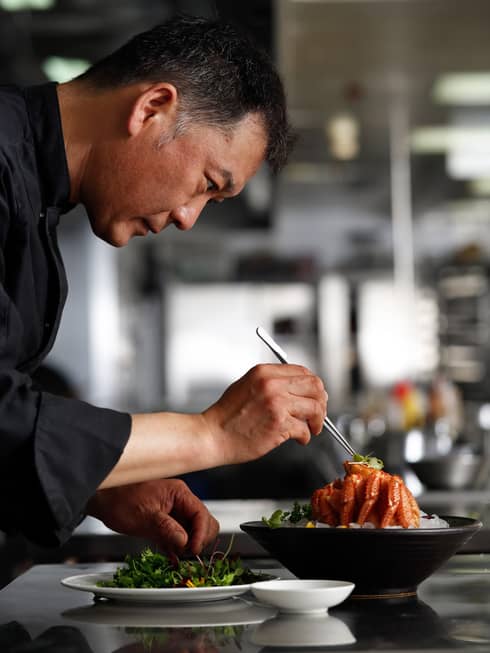 Li Qiang
Chef de Cuisine
Born and raised in Tianjin, Chef Li Qiang has more than 20 years of experience in the various cooking styles found all over China, including Cantonese, Beijing, Tianjin and Teochew cuisine. He loves to highlight exquisite seasonal flavours and adds a personal touch to each menu.
"I make creations based on heritage and traditions."
Events
A True Taste of Canton

Taste the true flavours of the south with a menu of modern twists on traditional Cantonese dishes. Savour delicate dim sum, authentic Cantonese-style seafood, desserts and specialties, including honey-marinated cod and fresh abalone.