Guest Rooms (5)
Our stylish and well-appointed Guest Rooms offer the very best in comfort and privacy, while providing a peaceful retreat in which to relax and unwind throughout your stay.
Suites (8)
Ideal for both business trips or family vacations, these expansive Suites provide all the extra space you could need for your stay, with separate sleeping and living spaces.
Featured Amenities
Complimentary premium Wi-Fi
"As a window to the city, we want to ensure that whatever we feature inside our Hotel is entirely reflective of what is going on outside it."

Lili Wong

General Manager
Interior Design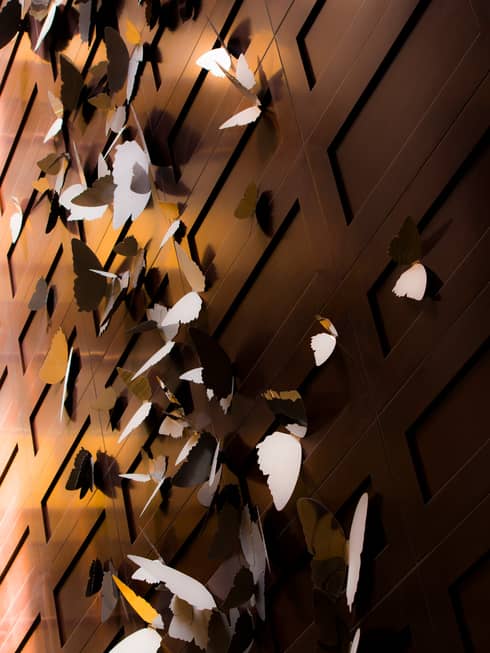 Soaring heights
All of our guest room corridors overlook a central sky-lit atrium, where 400 stainless-steel Chinese peacock butterflies – traditional symbols of love and dreams – rise up over a towering 20-storey wall.
Chinese culture on display
You'll find traditional motifs throughout our rooms and suites, from carved wood doors to ceramic vases to framed calligraphy collages, as well as books about Chinese literature, art and handicrafts to help provide a deeper understanding of our culture.