Four Seasons Room
One king bed or two twin beds, Rollaway or crib

59 m2 (635 sq.ft.)

3 adults, or 2 adults and 1 child
Club Room
One king bed or two twin beds, Rollaway or crib

46 m2 (495 sq.ft.)

3 adults, or 2 adults and 1 child
Premier Room
One king bed or two twin beds, Rollaway or crib

46 m2 (495 sq.ft.)

3 adults, or 2 adults and 1 child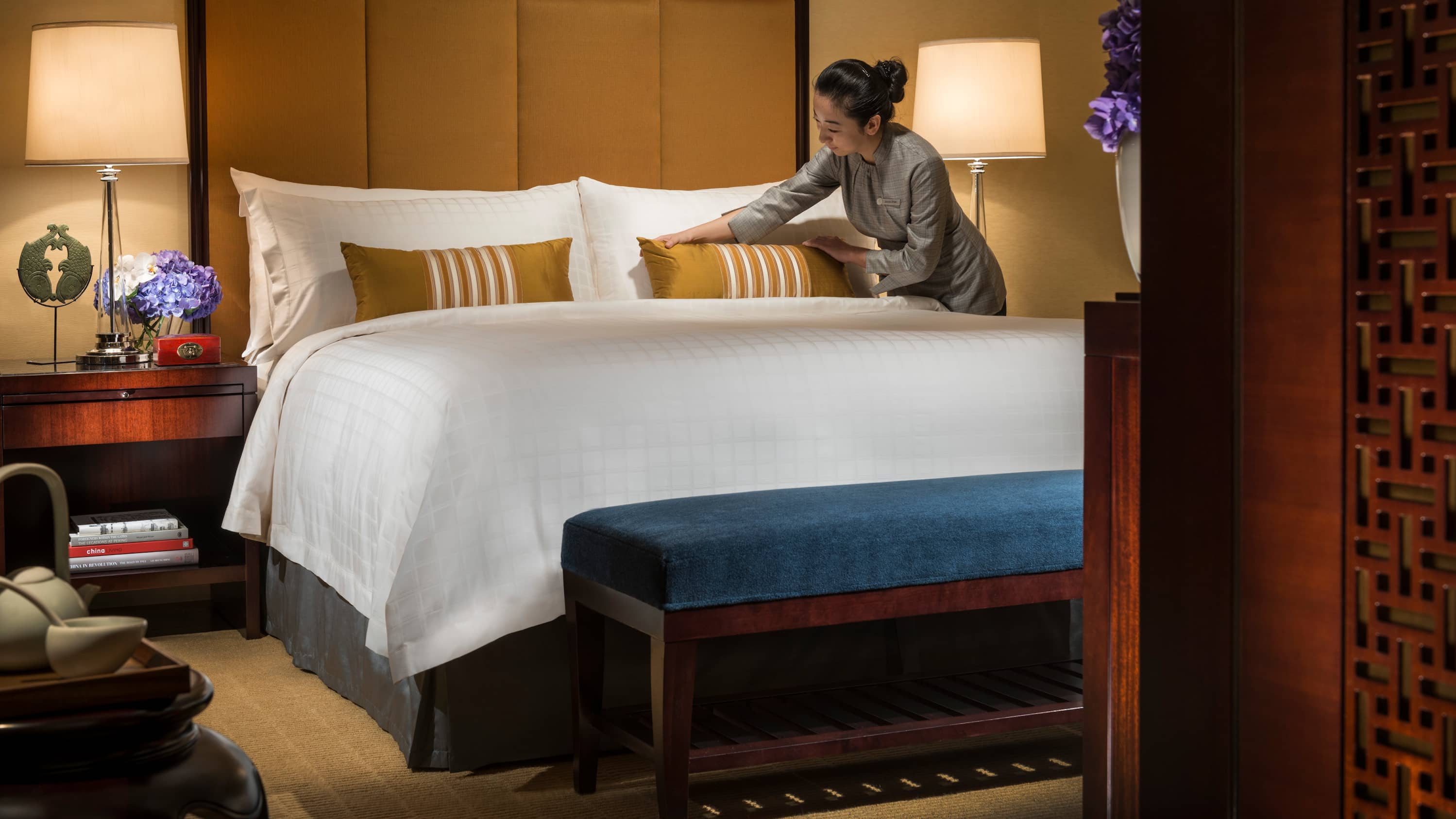 Deluxe Room
One king bed or two twin beds, Rollaway or crib

46 m2 (495 sq.ft.)

3 adults, or 2 adults and 1 child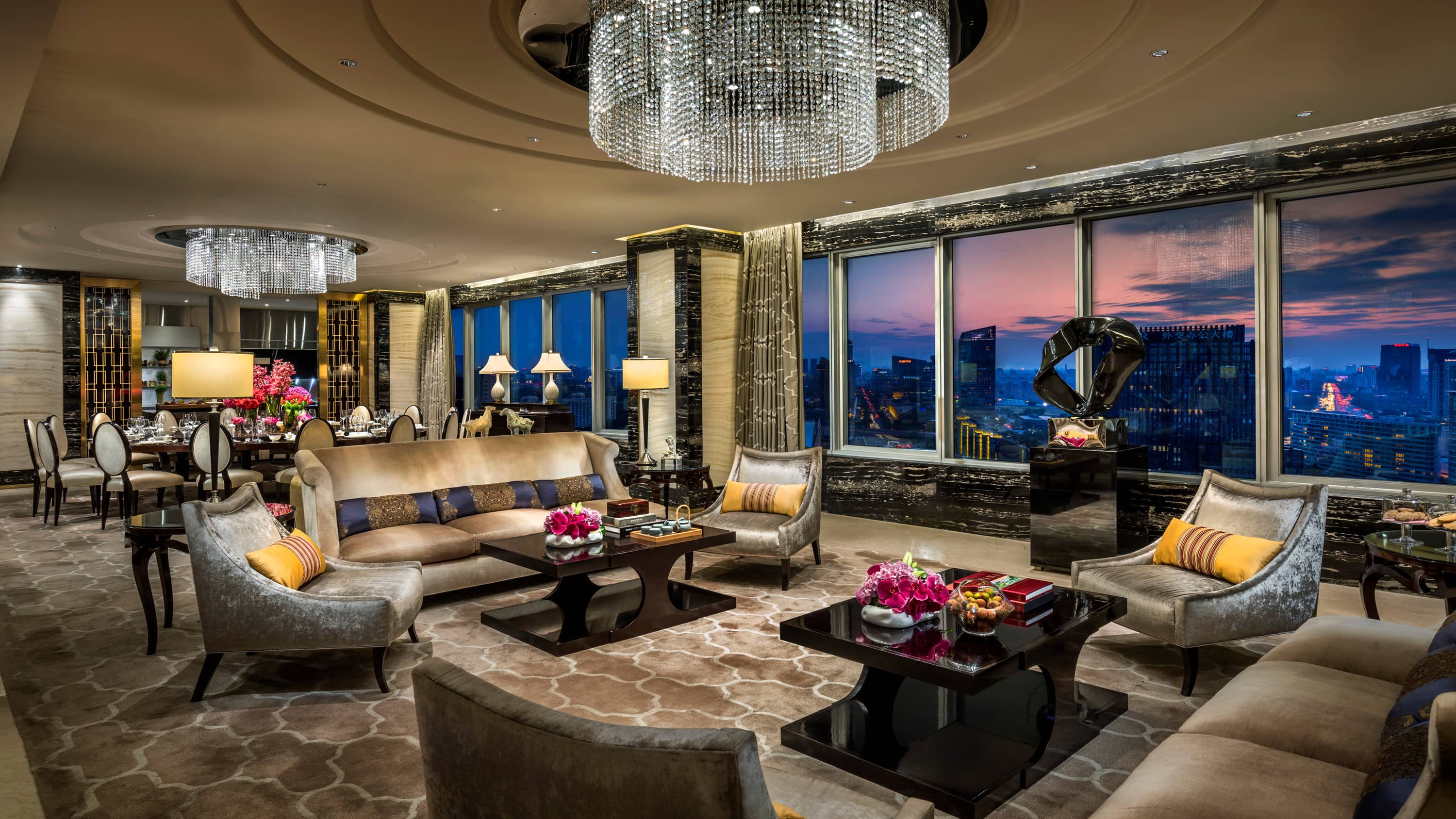 Imperial Suite
Three king beds, Three rollaways or three cribs

730 m2 (7,858 sq.ft.)

9 adults, or 6 adults and 3 children
Chairman Suite
One king bed, One rollaway or one crib

114 m2 (1,227 sq.ft.)

3 adults, or 2 adults and 1 child
Beijing Suite
One king bed, One rollaway or one crib

96 m2 (1,033 sq.ft.)

3 adults, or 2 adults and 1 child
Ambassador Suite
One king bed or two twin beds, Rollaway or crib

73 m2 (786 sq.ft.)

3 adults, or 2 adults and 1 child
Interior Design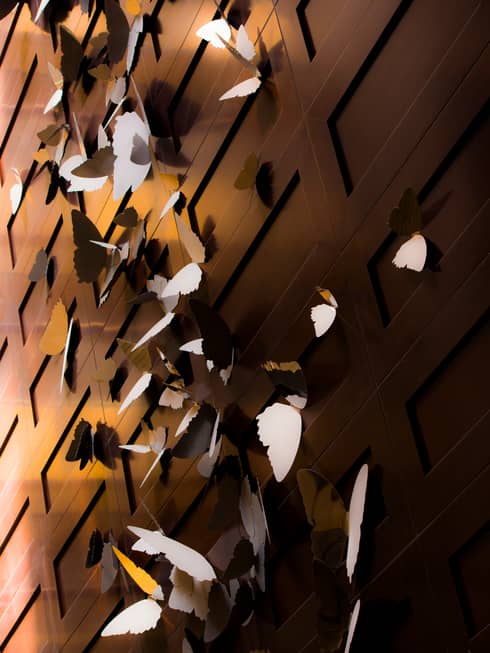 Soaring heights
All of our guest room corridors overlook a central sky-lit atrium, where 400 stainless-steel Chinese peacock butterflies – traditional symbols of love and dreams – rise up over a towering 20-storey wall.
As a window to the city, we want to ensure that whatever we feature inside the Hotel is entirely reflective of what is going on outside it.

Christian Poda

General Manager
Chinese culture on display
You'll find traditional motifs throughout our rooms and suites, from carved wood doors to ceramic vases to framed calligraphy collages, as well as books about Chinese literature, art and handicrafts to help provide a deeper understanding of our culture.
Policies
Check-in Time: 3:00 PM Check-out Time: 12:00 PM

If your arrival is early in the day and you prefer immediate access to your room, we recommend reserving for the prior night. Similarly, for late departures, reserving an additional night will guarantee access until you leave the Hotel. If you choose not to reserve, we will be glad to store your bags and make our fitness facilities available for you to freshen up.

American Express, Visa, MasterCard, Diners Club, JCB, Discover Card, China UnionPay

Four Seasons charges no additional fee for children 18 years of age and under occupying the same guest room as their parents or guardians (space permitting). Special rates may be available for two adults and two children 18 years of age and under occupying two rooms, subject to availability. Age limits for children occupying parents' or guardians' guest rooms at no additional charge may vary at some properties. For reservations and information, please contact the Hotel directly to make the best arrangements.