Near Gondola One, just a short walk on a heated pathway or shuttle ride from the Resort, our Ski Concierge is your home base for mountain adventures, offering equipment rentals, ski lessons, trail advice, weather updates and more.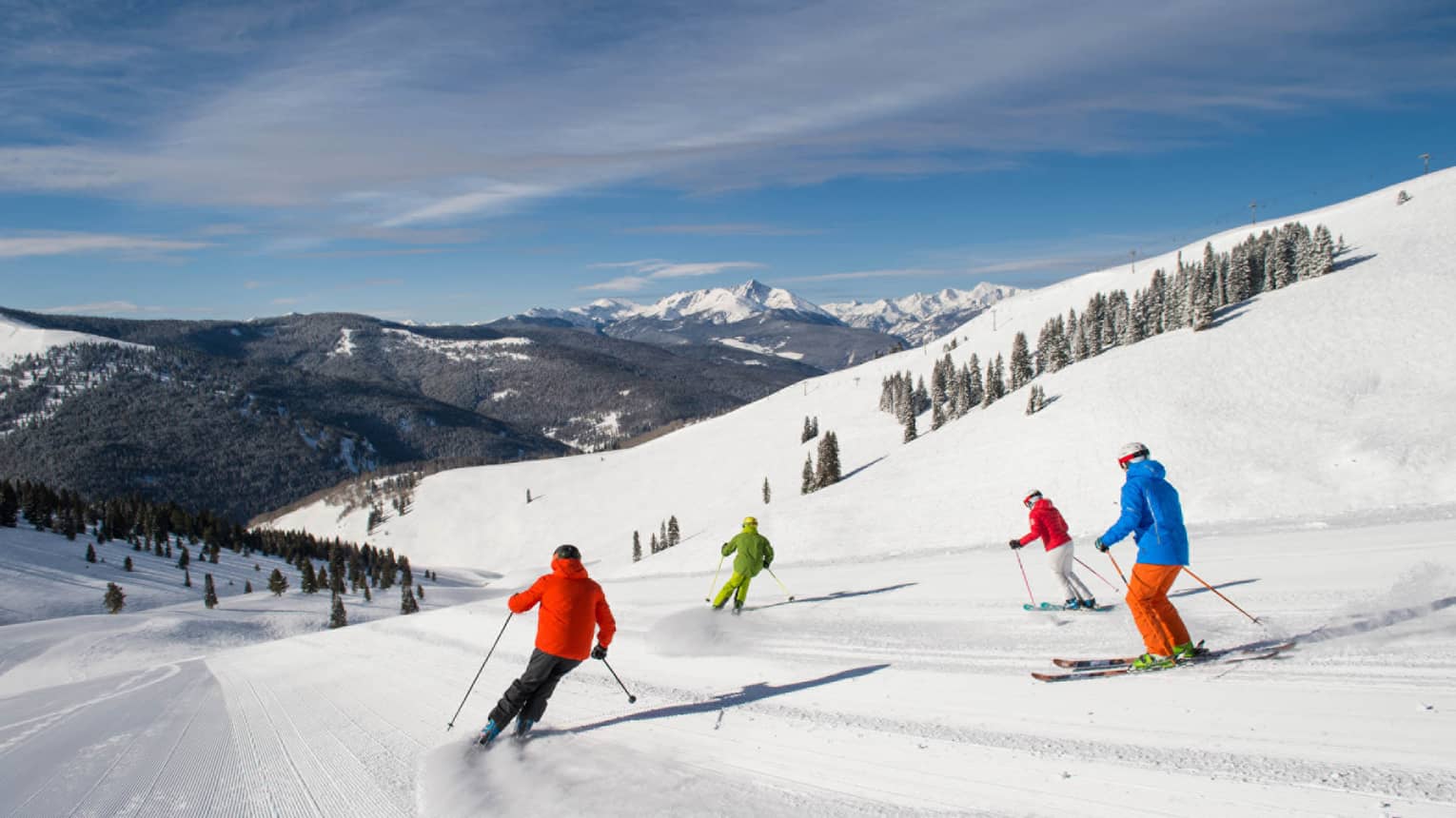 Ski Concierge Highlights
Provide your rental requirements with our team upon check-in, and the Ski Concierge will have your items ready in a personal locker.

Our Rentals

Skis and boards can be waxed daily to match mountain conditions and your preference.

Our three-storey Ski Concierge building includes a full retail store operated by Gorsuch. Family-owned and -operated, Gorsuch is a premier Vail Valley fashion and lifestyle retailer with seven stores in Colorado mountain towns, including three in the Vail Valley.
More Services
Hi-tech lockers

Imported from Switzerland, our state-of-the-art lockers feature air-drying technology, so your gear is primed for a day on the slopes.

Pre-Ski Treats

Before hitting the slopes, fuel up with our complimentary fresh-baked muffins, coffee, tea and hot chocolate.

Private Beginner Lessons

Your equipment will be waiting for you on the Front Drive. Our Ski Shuttle will drop you off at Golden Peak.

Intermediate and Advanced Private Lessons

Please see a Four Seasons representative or call the Concierge from your guest room phone, to direct you to the right location. Your equipment and instructor will be waiting for you at the location of your choosing.

Group Lessons

Your equipment will be waiting for you on the Front Drive. Board the Ski Shuttle and we'll drop you off at either Golden Peak or Lionsheads accordingly.