Sydney
Top 10 Arts Attractions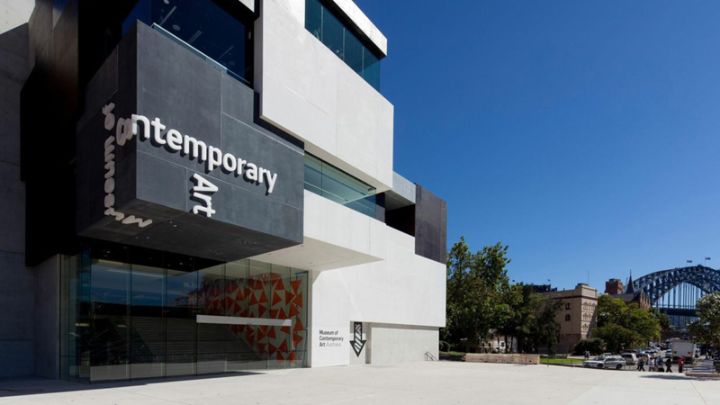 Sydney is not only Australia's most popular city, it's also the cultural capital Down Under. Here are our concierge team's top 10 recommendations for experiencing Sydney's thriving arts scene.

1. CATCH A PLAY

A short walk down Hickson Road takes you to the Wharf Theatres, where The Sydney Theatre Company puts on spectacular plays. Finish off with a drink at the Theatre Bar at the End of the Wharf for a perfect night out.

2. Discover Aboriginal and contemporary art

Within the Four Seasons Hotel Sydney, discover an expert curation of traditional Aboriginal art from Papunya and Utopian communities, and contemporary Australian art by well-known artists such as Allen Byrnes, Jane Bennett, Nada Herman ,Chris Pekel, Alexander Lavroff and international Sculptures Todd Stuart , Sallie Portnoy and Jenny Green.
3. FILM FESTIVALS

The world's largest short film festival, Tropfest, is held in Sydney each December. Held in a large park, enjoy live-music performances throughout the day and film screenings when the sun sets.

4. SMALL GALLERIES

Some of Sydney's best small galleries include Roslyn Oxley9 and Olsen Irwin, which can be visited privately or with inART, which offers guided day tours.

5. CONTEMPORARY ART

Located on the edge of Sydney Harbour, the Museum of Contemporary Art Australia boasts eclectic and cutting-edge exhibitions and a fantastic rooftop terrace to soak in the inspiring views.

6. SCULPTURE BY THE SEA

Walking the Bondi to Bronte coastal trek is much more enjoyable each November as artists from across Australia pepper the walk with enormous sculptural works.

7. OPERA

In addition to being known for its opera, the Sydney Opera House is also an architectural masterpiece, which deserves a backstage tour of its own. You can also see ballet, classical concerts, dance and film at this one-stop venue.

8. FOREIGN FILM

Arthouse and foreign film lovers consider the Chauvel Cinema in Paddington as their mecca. There are also two other Palace Cinemas in Sydney, screening new releases and classic favourites.

9. VIVID SYDNEY

A spectacular festival of light, music and ideas; visitors to Sydney will delight in after-dark activities as light-filled interactive sculptures take over Sydney Harbour and Darling Harbour.

10. SYDNEY FESTIVAL

The Sydney Festival, held in January, is Australia's most important arts festival. Australian and international artists in modern dance, ballet, opera, theatre and symphony, as well as indigenous dance troupes, make Sydney a vibrant and exciting place to be during Australia's summer holidays. Events take place primarily in the city's major theatres.

We're sorry, Sydney does not support online booking at this time. Please call 61 (2) 9250-3100 for assistance.