Embark on a wellbeing migration that taps into the energy of the Serengeti: the vitality of the land, vigour of its people, might of its indigenous ingredients, strength of its traditions, and its pure healing power. Inspired by the Serengeti's incredible ecology, nourish your inner ecosystem with our bespoke rituals and treatments that celebrate Africa's magic and mystique.
Hours
Every Day

10:00 am – 8:00 pm
Favourites
Baobab – Africa's 'Tree of Life' – has long been harnessed for its healing energy. Our signature four-handed 'royal' ritual celebrates this majestic King of Fruits in all its nutrient-rich, anti-ageing glory: from a cleansing facial to a grounding foot therapy, full body massage to hot spinal compresses.

Detoxify from head to toe on this purifying journey: a pore-opening steam shower; Asiteti Scrub; Earth Energies Wrap with vitality awakening Desert Jasper stones; and detoxifying massage with acupressure points and lymphatic drainage techniques to increase blood flow and remove impurities.
Spa Services
Wellness Services
Meet the Team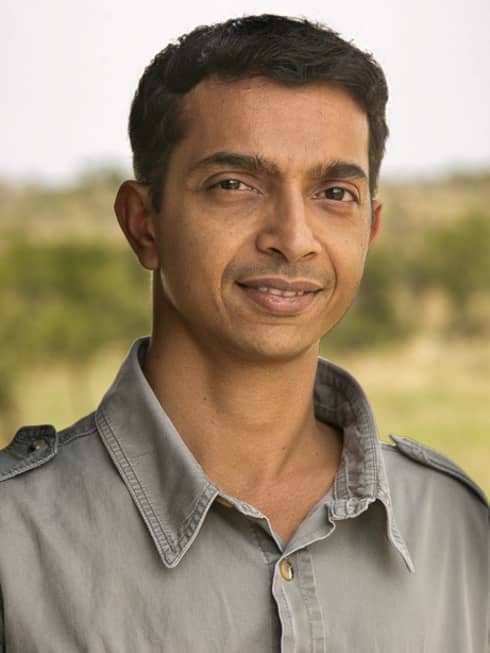 Sajeesh Pazhayidath Pillai
Assistant Spa Manager and Resident Yogi
By growing up in Kerala, South India, Sajeesh has always found yoga to be a natural part of his life. Holding a diploma in Ayurvedic Therapy and anatomy, as well as a number of certificates in various aspects of massage techniques and the teachings of yoga, Sajeesh is always seeking to expand his knowledge in his field and often finds that the spark of inspiration comes from his own students. It doesn't matter if you've been practicing yoga for years or have never taken a class, join him atop a nearby kopje at sunset (one of his favourite places), and he'll help you find a sense of serenity.
"Nature offers us peace and balance. We only have to take the time to appreciate it."
Battle tension with our medium to deep pressure signature massage: a heated Rungu – Maasai warrior's wooden baton - and Tanzanian baobab oil combine for champion rejuvenation.

Join a Maasai guide and yogi on a short, uphill nature hike to the top of our sunset kopje, where captivating views help clear your mind for a guided meditation session.

Each of our Signature Rituals includes a complimentary fragrant milk bath, drawn for you on your pavilion's private terrace, where views of the Serengeti are as vast as they are peaceful.