Four Seasons Safari Lodge is located in one of the planet's most incredible and precious habitats. We are proud to have been recognized as an award-winning responsible tourism operator and are continually striving to play our part in protecting and preserving the future of the Serengeti National Park and all those connected to it.
Discovery Centre Fund
Through contributions from every Four Seasons game drive, walking safari, select boutique items and guest donations, the Lodge is able to support a number of community and wildlife projects in and around the Serengeti. For your chance to find out more, or to get involved, join the team at the on-site Discovery Centre during your stay.

Four Seasons supports a number of wildlife conservation projects to help protect the magnificent animals that call the Serengeti home. Projects supported include the Serengeti Lion Project, the Serengeti Cheetah Project and the Serengeti Wild Dog Conservation Project. The Lodge has also made a long-term commitment to contribute $6,000 a year to support Frankfurt Zoological Society's Serengeti De-Snaring Project, which was founded in 2017.

To support children from vulnerable circumstances in the surroundings of the Serengeti, the Discovery Centre Fund provides aid and assistance to a Safe House in Mugumu, which provides shelter to 60 girls at risk of female genital mutilation (FGM). To date, Four Seasons has constructed a brand new kitchen for the Safe House and supplies equipment and food for those at the shelter.
A Sustainable Future for Serengeti
It is not only through being a responsible tourism operator that Four Seasons looks to protect and preserve the long-term future of the Serengeti, but also through trade with local suppliers and ensuring training and tourism education is available to the talented youth of the local communities.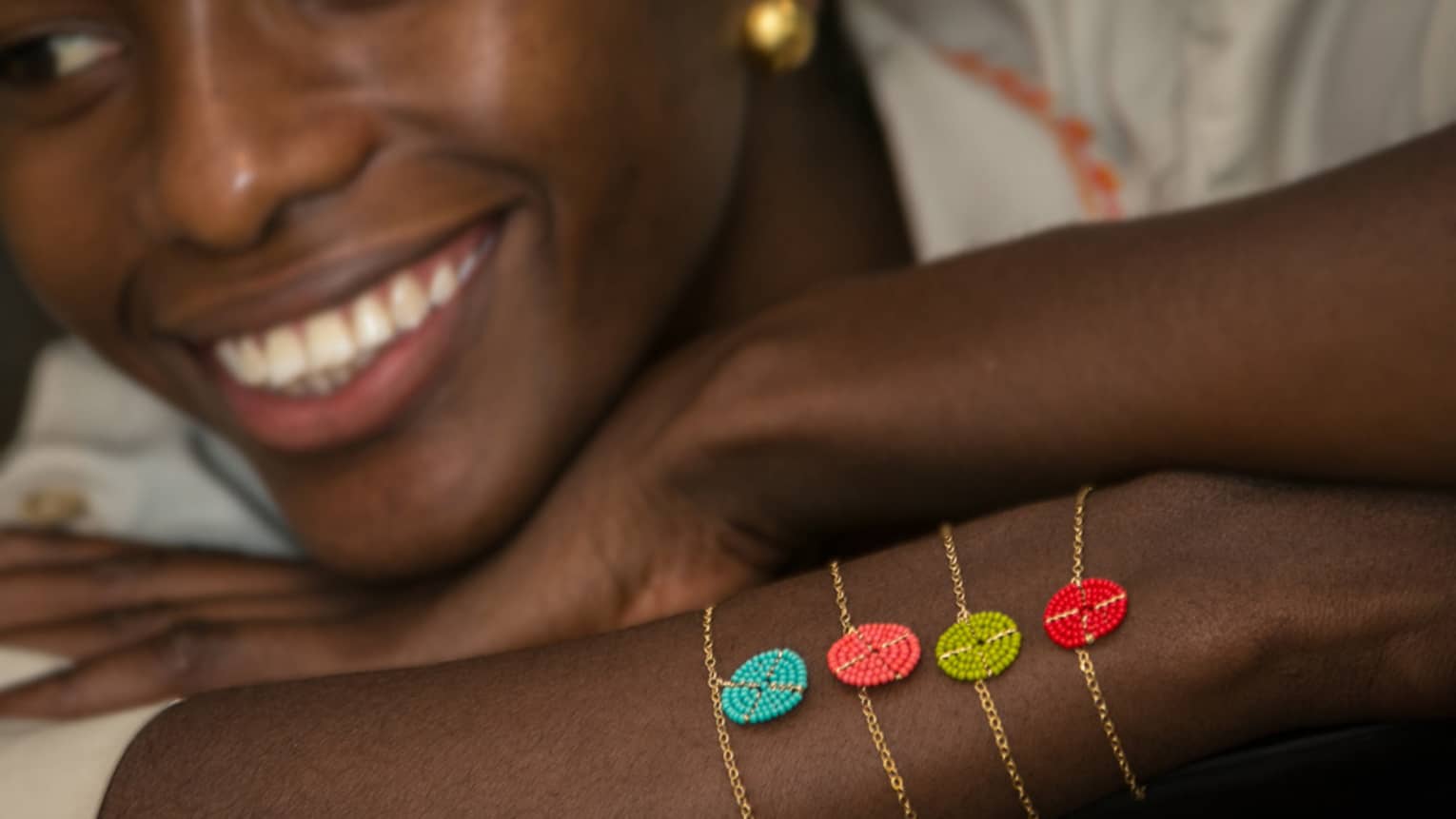 Sourcing Locally

Nearly 75 percent of our overall suppliers are from Tanzania and within the Lodge's Boutique, 90 percent of items are from Africa, with 60 percent being specifically from Tanzania. Throughout the Lodge, Four Seasons is proud to showcase products from Shanga Shangaa – a socially conscious for-profit enterprise that employs local people with disabilities to create unique artistic pieces from recycled glass and other recycled materials. In our Lodge's boutique, there are a number of products from other Arusha-based social enterprises, including handmade beaded jewellery and accessories from Sidai Designs and Maasai Womens Development Organisation, who employ the talents of Maasai women to assist them to support and sustain their families.

Developing Local Talent

To develop and empower the future leaders of Tanzania tourism, the Lodge offers visits and internships to students from local colleges, including the National College of Tourism, Serengeti Tourism College (SETCO), IBES, The Vocational Educational and Training Authority and the College of African Wildlife Management. These placements and workshops are offered several times a year to educate students on the important role of responsible tourism and to provide training and equal opportunities to all looking to grow in the hospitality industry.