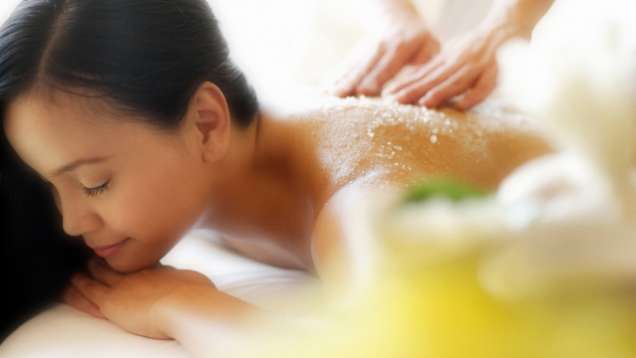 Enjoy a body treatment at half price when combined with a 90-minute massage.
Africology Body Scrub
Buff away dead skin cells and boost the natural regeneration process for soft, vibrant skin. Choose from a nutrient rich walnut and marula exfoliation suitable for all skin types or a sugar and shea butter scrub ideal for drier skin.

45 Minutes
Africology Body Masque
Cocoon yourself in a full-body masque of rich and natural active ingredients. The African Slimming Detox Mud Masque is heat activated with an herbal steam to treat cellulite, detoxify and convert fat into energy for weight loss. The honey, aloe, rosehip, rooibos and hypoxis masque is an intensively hydrating and anti-aging formulation that leaves a protective barrier against moisture loss and free radical damage.

60 Minutes
Note: Prices and treatments are subject to change without notice.