Brimming with exotic wildlife and rich in ancient Maasai history, the Serengeti offers a variety of natural and cultural adventures to all visitors. To help plan your next trip, we asked Oliver Dreike, Discovery Centre Manager at Four Seasons Safari Lodge Serengeti, to share his recommendations for the best things to see and do during your stay – from how to relax and unwind at the Lodge to the best places for spotting the region's most famous wildlife.
Taste local flavours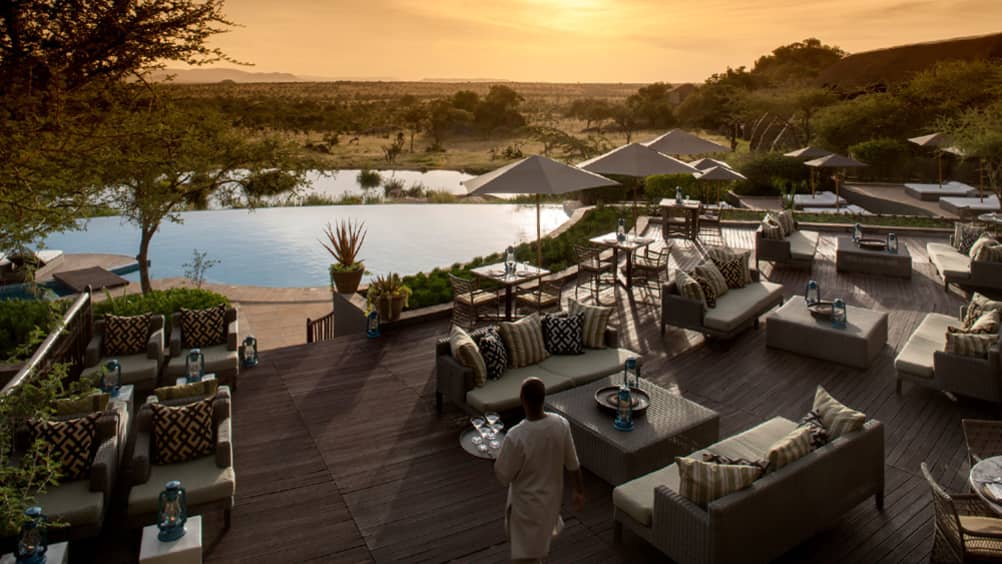 Photography courtesy Four Seasons Hotels and Resorts
Experience authentic African cuisine at the Lodge. At Boma Grill, sample regional dishes such as ugali (cornmeal), and enjoy live performances by traditional Maasai warriors. Using locally sourced ingredients and traditional flavours, the culinary team at Kula's Restaurant will prepare your meal right before your eyes. After, take in panoramic views of the Serengeti and its wildlife while sipping a refreshing cocktail at Maji Bar and Terrace.
Natural relaxation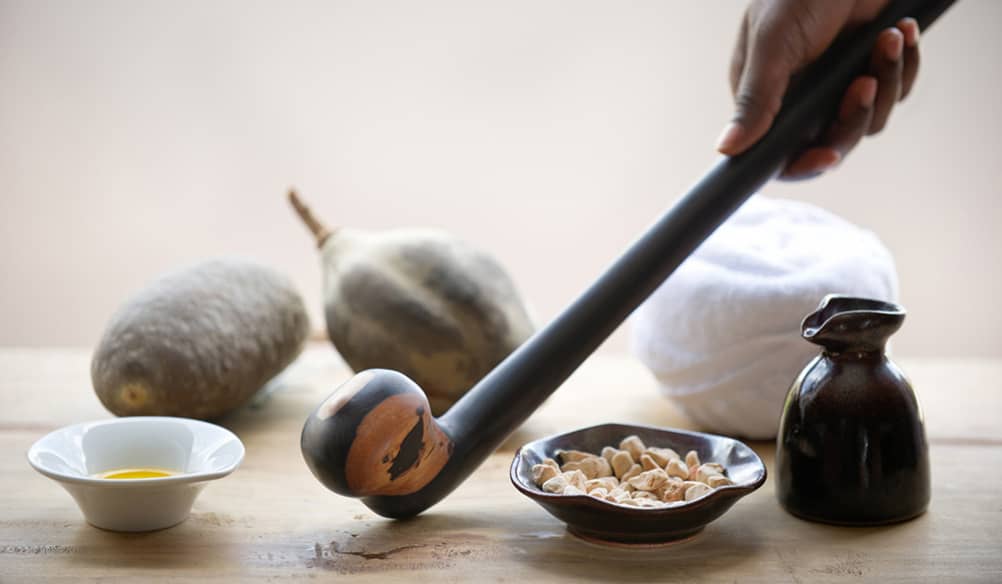 Photography courtesy Four Seasons Hotels and Resorts
The seeds of the baobab tree—also known as the "tree of life"—contain large amounts of vitamins and nutrients essential for healthy skin. Baobab oil, derived from these seeds, is used in all of the body treatments at the Spa. The signature Kifaa Massage incorporates a rungu, a wooden baton used by Maasai warriors, and warm baobab oil, which nourishes and soothes the skin.
The ultimate adventure
Set off at first light on a full-day trip to Ngorongoro Crater. This UNESCO World Heritage site, one of the largest unbroken and unflooded calderas in the world, boasts the greatest game density in Africa. It's the perfect place to track down the "big five"—lions, leopards, buffalo, African elephants and the elusive black rhino, one of the rarest creatures to roam the Serengeti. After an exhausting but rewarding day, you'll make it back just in time to enjoy a sundowner cocktail at the Lodge.
A walk on the wild side
For the chance to see some of the Serengeti's many fascinating animals—the ecosystem is home to about 70 species of mammals and more than 500 types of birds—embark on one of the Lodge's exciting full- or half-day game drives. Accompanied by an experienced guide, you'll spot grazing wildebeest and zebras, colourful birds and towering giraffes. Experience one of the world's most awe-inspiring natural phenomena when the Great Migration passes close to the Lodge between late May and early June. After a half-day excursion, you'll make it back in time to get up close and personal with resident wildlife, including elephants and monkeys.
Into the past
Discover the history of the Serengeti by visiting the region's natural landmarks. At Olduvai Gorge, two-and-a-half hours from the Lodge, world-renowned fossil hunters Louis and Mary Leakey discovered some of the oldest human fossil remains known. A shorter, two-hour drive away, Ngong Rock in Moru Kopjes—where ancient Maasai struck the rock with stones as a form of communication—is also worth a visit. Visitors can climb the rock and view Maasai tribal rock paintings nearby.
Research and conservation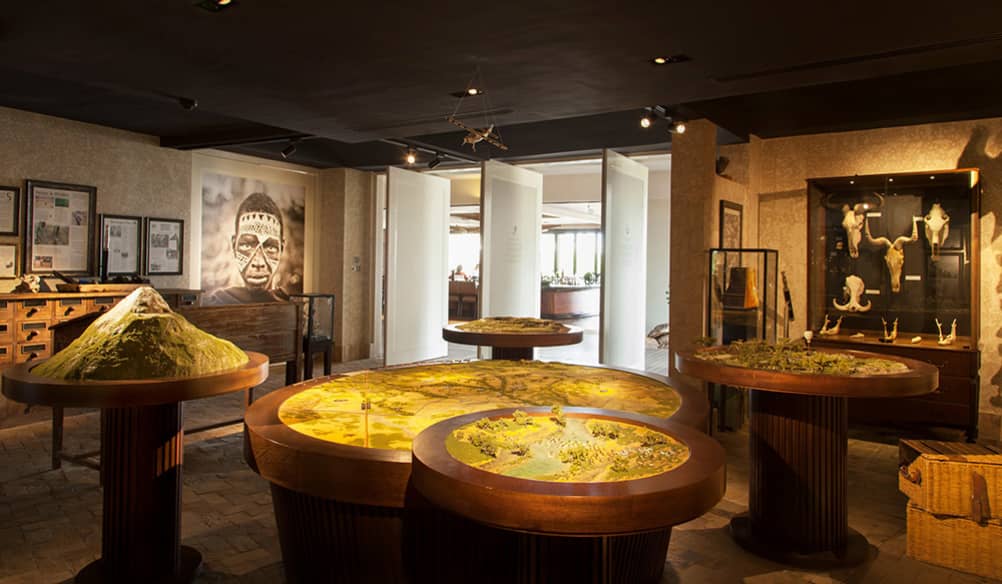 Photography courtesy Four Seasons Hotels and Resorts
Take your safari experience to the next level at the Discovery Centre, the region's first lodge-based conservation research and education institution. Interactive exhibits, guest lecturers and colourful artefacts bring the region's exotic frontier to life. The Centre also enables guests to participate in research and conservation initiatives in Serengeti National Park, such as the Cheetah Watch Campaign, an identification programme sponsored by the Serengeti Cheetah Project, and Snapshot Serengeti, a camera-trapping programme sponsored by the Serengeti Lion Project.
Family fun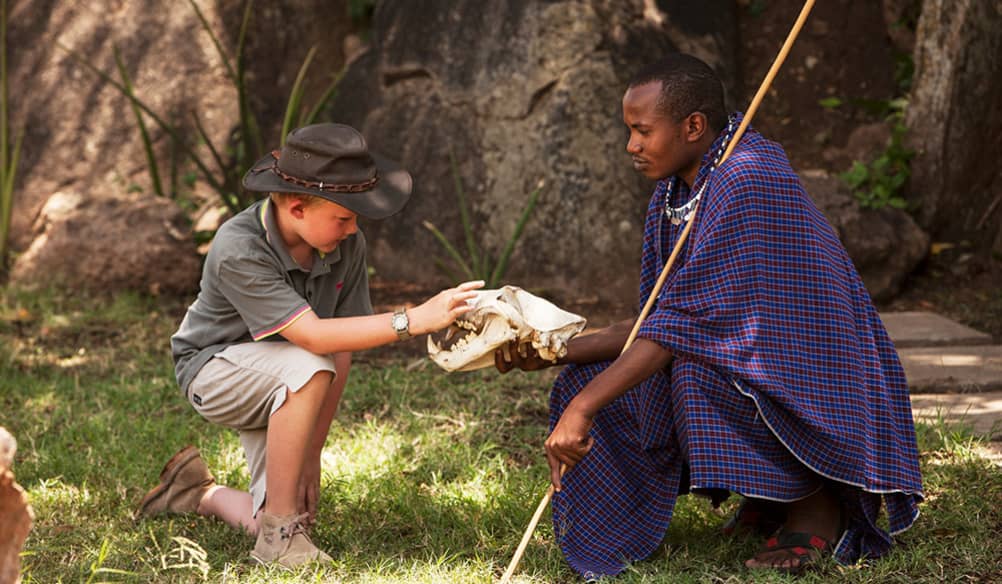 Photography courtesy Four Seasons Hotels and Resorts
Kid-friendly activities abound at the Lodge. A hot-air balloon safari offers a once-in-a-lifetime opportunity to float over the Serengeti and experience bird's-eye views of the wildlife below. The Kijana Kids Club provides insight into local culture with activities such as beading jewellery, crafting toothbrushes from trees and making fire—all of which are part of day-to-day life for the Maasai. Kids won't miss a chance to splash and swim in the infinity pool, which overlooks a watering hole where elephant families do the same. Back in their rooms kids can keep an eye on these gentle giants via Channel 1, a live infrared feed that allows Resort guests to view activity at the watering hole.
Serengeti souvenirs
Guests who fly into or out of Arusha can visit the city's Maasai market and Cultural Heritage Centre to find items such as authentic paintings, textiles, and handmade jewellery crafted from beads and semi-precious stones. Those who journey to the Ngorongoro Crater should also be sure to stop at one of the Maasai villages along the way to discover a wide variety of locally made souvenirs.
Four Seasons Safari Lodge Serengeti Tanzania