Overlooking shimmering Puget Sound, Four Seasons Hotel Seattle is an easy stroll from many of the city's most desirable attractions, from the bustling Pike Place Market to the delights of the waterfront.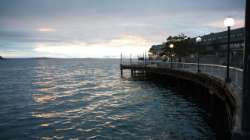 Waterfront Park
Waterfront Park offers a lovely arrangement of fountains set against a breathtaking backdrop of Elliott Bay, West Seattle, and the Olympic Mountains.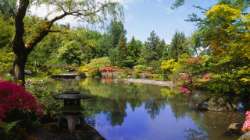 Washington Park Arboretum
Marvel at the over 20,000 trees, shrubs and vines on display, including 4,600 different species from around the world. The Arboretum is also home to 139 plants on the endangered species list.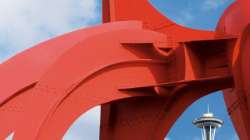 Olympic Sculpture Park
A vibrant green space for art, the Olympic Sculpture Park houses over 80,000 plants, 554 trees and large sculptures by top artists. Enjoy incredible views of the Olympic Mountains and Puget Sound as well.
Complimentary Sedan Service
Short on time and have places to go? Our Hotel car is available on a first-come, first-served basis for locations in the immediate downtown area.
Seattle's International District
Settled in the late 1800s by Chinese immigrants, the International District is rich with history and culture. It now serves as the hub for Pan-Asian culture in Seattle, where visitors can find unique gifts or enjoy an authentic dim sum brunch.
Pioneer Square
Seattle's oldest--and most historic--neighbourhood boasts many fine art galleries, boutiques, and restaurants, as well as an eclectic assortment of small clubs featuring many genres of live music.
Seattle Asian Art Museum
East of downtown Seattle, in Volunteer Park, this museum houses more than 7,000 pieces of art from China, Japan, Korea and South and Southeast Asia, and offers beautiful views of downtown Seattle.
Pacific Place
A five-level premier shopping centre, Pacific Place presents chic shops such as Cartier, Tiffany & Co., and Barneys New York. The flagship Nordstrom is adjacent to the shopping centre.
Seattle Art Museum
Internationally recognised for its displays of Asian, African, Native American and local Pacific Northwest art, the Seattle Art Museum also offers special exhibits throughout the year.
The Westlake Center
Located in the heart of downtown Seattle, this four-level glass pavilion shopping centre offers a wide range of national retailers and a unique selection of fine-quality regional merchandise.
Chihuly Garden and Glass
View a breathtaking array of art pieces created by innovative glass artist and Washington native Dale Chihuly. Vibrant, exuberant and truly unique, this collection features large installations within both the exhibition hall and the lush garden, as well the airy, light-filled Glasshouse.