SPA
Highlighted Treatments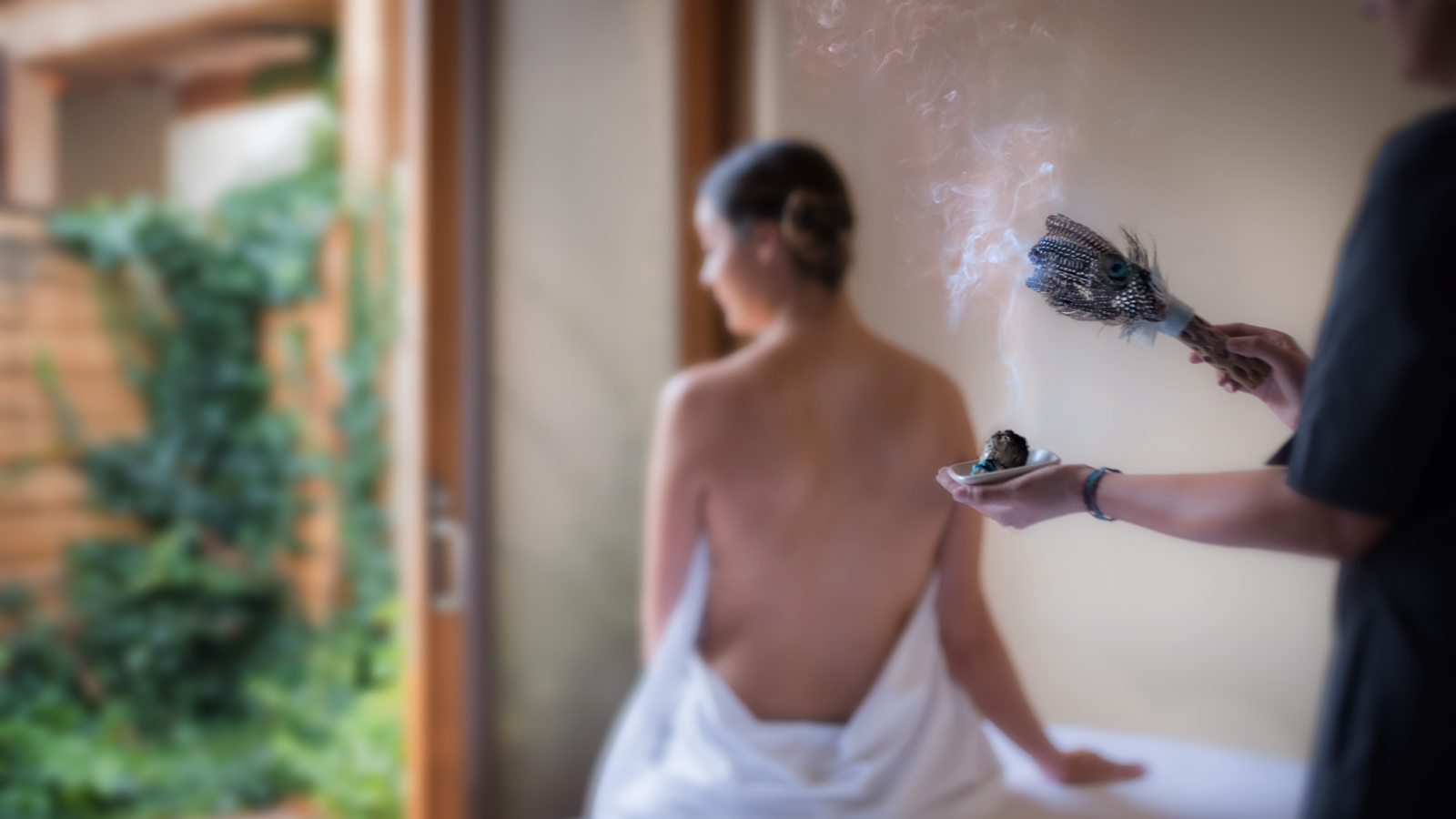 As the Seasons change, so does your skin and body. With that in mind, The Spa at Four Seasons Resort Rancho Encantado creates seasonal services designed to restore, refresh, heal and purify.

Spiritual Journey
This full body treatment will lead you through a journey of peace and enlightenment to purify, restore balance and renew vitality. Inspired by shamanic techniques of guided imagery and deep relaxed breathing, treatment begins with a smudging of sage, a dry brushing of the body, followed by an adobe clay mask and wrap. While wrapped, you will be guided through a spiritual journey. Following the wrap, you will lead to sit in the sauna to purify the body, followed by a Chakra balancing massage, which restores the mind, body and spirit.
Enchanted Sunset
This treatment begins with a revitalizing massage using our signature Enchanted Oil, featuring prickly pear and aloe infused with orange, lemon and lime essential oils. Finish with an invigorating back scrub, leaving you glowing and radiant throughout your day.
Lavender Piñon Rejuvenation
This full body scrub and massage soothes and balances the skin while incorporating mountain scents of lavender and pinon. You will be treated to a full body scrub using our signature scrub, made from pinon nuts, followed with a luxurious massage featuring our signature lavender oil.
Jemez Falls Renewal
Inspired by scents of New Mexico, a full body polish and wrap using hydrating jojoba beads will begin this treatment. While wrapped, a prickly pear scalp massage and foot treatment will complete this body renewal.
Note: Prices and treatments are subject to change without notice.