SPA
Regionally Inspired Bodywork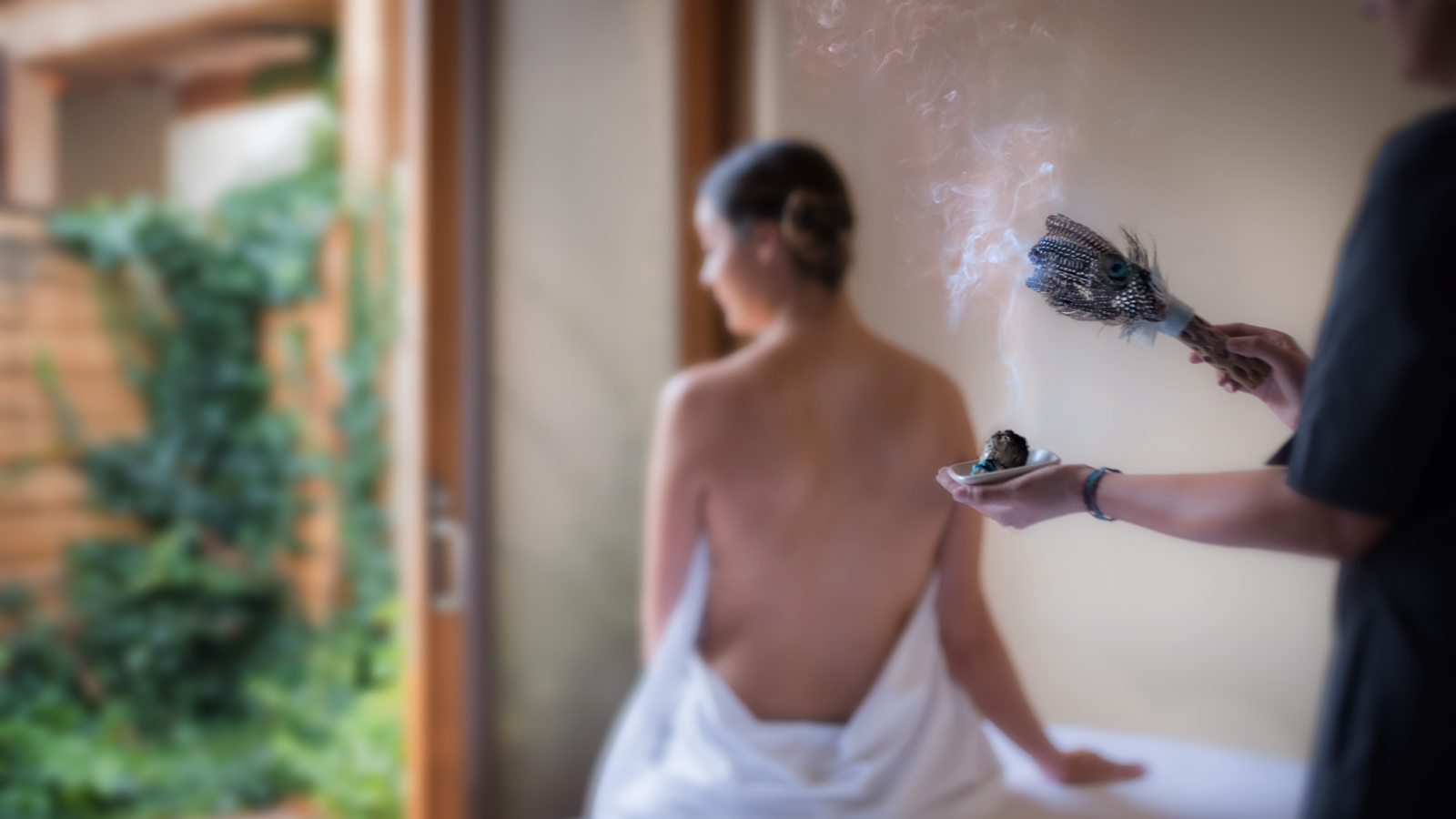 Integral to the Four Seasons spa experience is a reverence for the surrounding region and an appreciation of its distinctive natural amenities. The Spa at Four Seasons Resort Santa Fe has defined its treatment style by integrating the highest standards of service with the best ingredients available. The following treatments address the needs of bodies exposed to the high elevation of Santa Fe.

Mountain Spirit Purification
Native American reverence for the earth inspires this purification ritual. The experience begins with a smudging of sage, followed by an adobe clay body mask. Next, a warm, restful scalp and foot massage connects both of your energies to heaven and earth. After your mask, refresh with a shower and then embrace your final gift: a juniper-sage massage using hot stones.

Blue Corn and Honey Renewal
This is a local remedy for treating desert-parched skin. Native blue corn gently exfoliates while wildflower honey hydrates. While wrapped, you will receive a scalp and foot renewal treatment followed by a skin-nourishing massage.

Sacred Stone Massage
The skilled touch of your therapist's hands is combined with alternating hot and cold river stones to melt deep-seated tension and create profound relaxation.

Altitude Adjustment Massage
This specialty massage helps your body adapt and establish equilibrium at Santa Fe's elevation of over 7,000 feet (2,134 metres). The treatment focuses on easing respiration and relieving headaches and other altitude-related symptoms.

Note: Prices and treatments are subject to change without notice.