SPA
Spiritual Enhancement Menu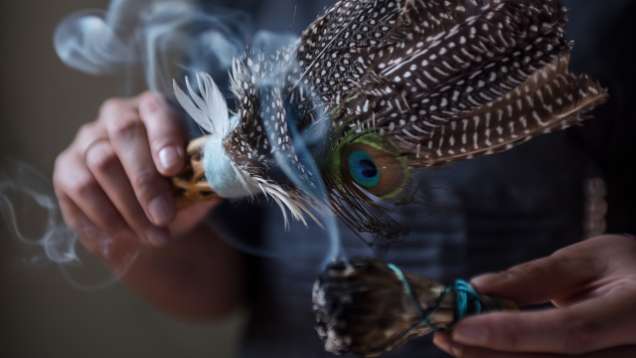 Optimize your Spa experience with a Spiritual Enhancement designed to align your mind, body and spirit.
Smudging Ceremony
Begin your massage with a sage smudging ceremony, which will allow for any negative energy to be cleared. Set an intention for the coming day, breathe and clear your mind.
Chakra Balancing
Chakras are the meeting points of the subtle energy channels within the body, through which your life force or vital energy moves. This enhancement balances these energetic centres that correspond with the endocrine glands, areas of emotion and spiritual holding.
Energy Flow
As you receive your massage, your therapist will use their knowledge to balance the electrically charged energy lines within the body. These elecrically charged lines control the energy balance of Earth, Water, Air and Ether. The Therapist will use different techniques such as polarity, cranial sacral, marma point, acupressure and other energy variations.
Mindful Meditation
Quieting the mind allows one to calm thoughts, lower blood pressure and reduce stress. During your massage, your therapist will lead you in a simple form of meditation. This form of meditation can be taken home with you and used for daily practices.
Note: Enhancements can be added and are performed during your scheduled massage or body treatment for the additional price listed. Prices and treatments are subject to change without notice.