Spend an evening on the rooftop terrace at MIRU, named after the Japanese word for "view," and savour Japanese cuisine against the backdrop of dreamlike sunsets and sparkling city views.
HOURS
REOPENING SUMMER SEASON 2024
MIRU Highlights
Experience an unforgettable Japanese culinary journey while soaking up views of the sun setting over the historic sites located alongside the Vltava River.

Enjoy the calm ambience of the lush rooftop terrace designed in a Japanese garden style. Embark on a private dining experience, with only four tables available each evening.

Savour the Summer with Every Sip

Enhance your dining experience further with our thoughtfully curated beverage pairing. Let our skilled team of mixologists surprise you with a refreshing blend of Japanese and local flavours, perfectly complementing the nine-course degustation menu.
The Team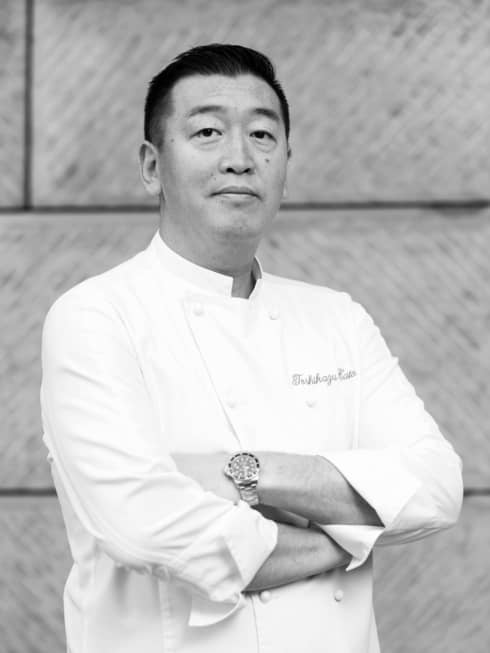 Toshikazu Kato
Regional Japanese Chef
Chef Kato was inspired to cook by his uncle who operated an izakaya in his hometown region of Honshu, not far from Four Seasons Hotel Tokyo where he first joined the company. What followed was a journey across the world with stops at Four Seasons in Doha, Mumbai and Abu Dhabi. He is also running the renowned Izumi at Four Seasons Hotel des Bergues Geneva.
"MIRU is all about flavour and product. Rooted in the Nikkei concept, the menu marries Japanese techniques with a touch of Peruvian ingredients. Combining our travel and culinary experiences with current trends, Nicholas and I focused on creating a gourmet experience that is unique in both its use of rare and authentic ingredients as well as its location."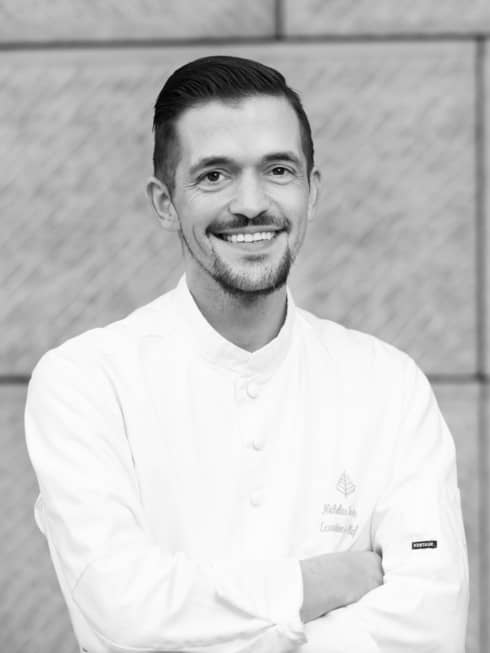 Nicholas Trosien
Executive Sous Chef
After graduating from Le Cordon Bleu, Chef Trosien began his culinary career at Four Seasons Resort Palm Beach in 2012. He then worked in kitchens around the world in cities such as Dubai, Toronto and Dallas, and most notably worked in Singapore, where he was part of the team at Manhattan Bar, one of the top 50 bars in the world.
"When I first encountered Japanese cuisine, I fell in love with cooking. Working with Chef Kato, I wanted to create a powerful dining experience focused on authentic and high-quality Japanese ingredients that would leave just as unforgettably strong impression on our guests as they did on me when I discovered my passion for this craft."