Discover a unique and mindful experience with a one-on-one session that goes above and beyond the traditional spa treatment. Allow us to set up an individual appointment catered to your spiritual awareness and personal enlightenment.
Clairvoyance & Acupuncture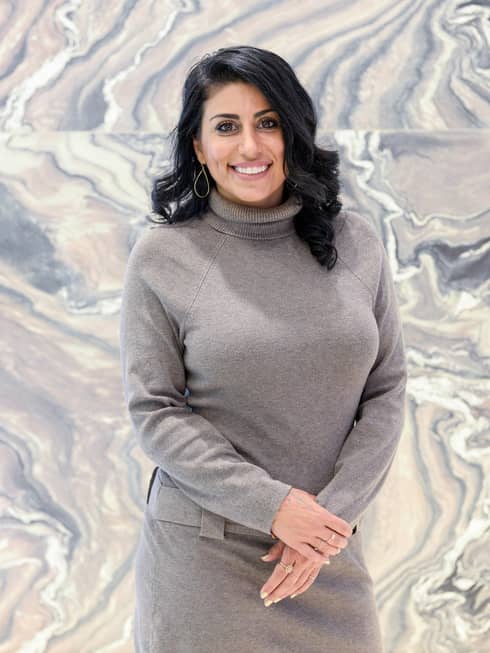 Dr. Deganit Nuur
Resident Healer
Dr. Deganit Nuur is a world renowned spiritual teacher, intuitive, acupuncturist, writer and lecturer. Nuur was named "Top 15 Intuitives Globally" by Gwyneth Paltrow's website Goop. Nuur created and teaches the revolutionary Nuurvana Method that seeks to integrate mind, body, and spirit. The Nuurvana Method goes beyond what meets the eye to heal the spiritual plane, resulting in profound shifts in mind and body and thereby reintegrating spirit into alignment with one's true purpose and passion.
Clairvoyant Reading

60 Minutes

USD 480

Clairvoyant Acupuncture Session

90 Minutes

USD 660

Couple's Clairvoyant Acupuncture Session

90 Minutes

USD 825
All sessions with Dr. Deganit Nuur include a clairvoyant reading, crystal sound bath, aromatherapy, chakra clearing and a completely customised mantra, with 90-minute sessions including acupuncture, cupping, supplement and lifestyle prescriptions when applicable.
Crystal Therapy, Chakra Clearing & Meditation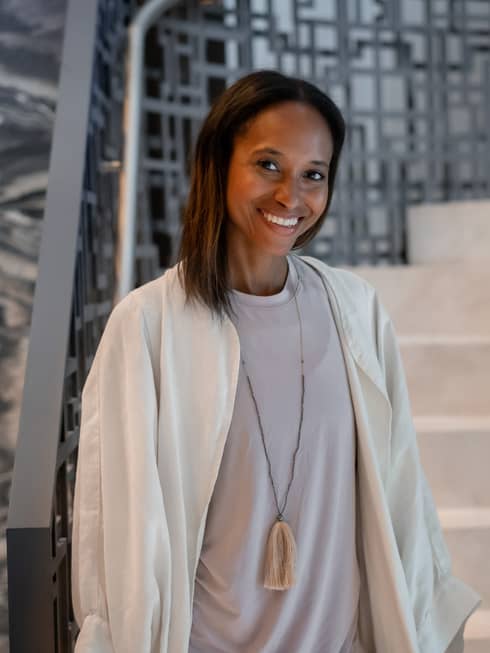 Rashia Bell
Resident Healer
Energetic interior designer and crystal healer Rashia Bell is the co-founder of The Cristalline, a multi-faceted lifestyle company that works to help create balance within all areas of life. A graduate of both the Fashion Institute of Technology and the New York School of Interior Design, she has also completed two Crystal Healing Certifications by the Crystal Academy of Advanced Healing Arts, and is a Level 2 Usui Shiki Ryoho Reiki Healer. Rashia specializes in personal healing work, having led workshops, private events and retreats around the world. She works to show clients how to find balance within themselves and the spaces they live and work in.
Crystal Chakra Cleaning

60 Minutes

USD 250

Profound Crystal Healing Experience

100 Minutes

USD 385
Travel Wellness & Meditation
Snow Shimazu
Resident Healer
Snow was born in Japan though she has experienced advanced training from around the world. Her years of diverse and multi-disciplinary experiences in art, travelling, manual therapy, yoga, meditation and spiritually-blended beliefs help Snow understand the essential nature of how to prevent and recover from the damage caused by travelling. Snow received a Masters of Arts Management from American University in Washington, DC and did her graduate internship at the Smithsonian Institution.
Air Beautiful

50 Minutes

USD 240

Air Beautiful

100 Minutes

USD 480

Air Beautiful

130 Minutes

USD 600

Air Beautiful

180 Minutes

USD 840
Each session with Snow treats the physical, mental and energetic damage inflicted during or after travel. She encourages balance and clarity within each client's lifestyle. Each customised program specifically targets concerns in conjunction with the travel itinerary, as well as before and after travel. Regular and steady sessions help bring the optimisation of presence, vitality and resilience within each client and collectively within their life.
Sonic Alchemy & Therapy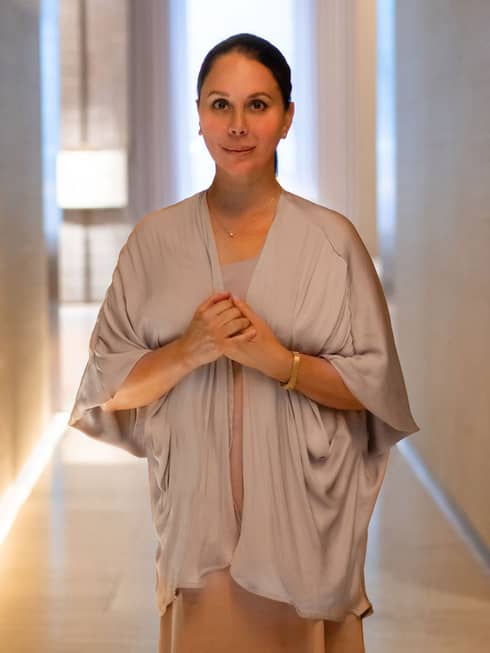 Michelle Pirret
Resident Healer
Michelle Pirret utilises her four-octave vocal range along with vibratory instruments like alchemy crystal singing bowls, archaic gongs and indigenous percussion. They bring her magnetic blend of elemental sound and cosmic harmony and result in a uniquely profound auditory journey. Her methodology – skillfully layering frequencies from specialised overtone-emitting instruments, carefully orchestrates a shift in energy and discord away from the body. Fusing elements of musicianship and wellness, her work centres on mindfulness – facilitating harmonic well-being and the expansion of individual consciousness.
The Alchemy Crystal Experience

80 Minutes

USD 325

The Couple's Alchemy Crystal Experience

80 Minutes

USD 375

The Vibrating Gong Experience

80 Minutes

USD 325

The Couple's Vibrating Gong Experience

80 Minutes

USD 375
Medicine Readings
Mama Medicine
Resident Healer
A Medicine Reading is a healing modality created by Deborah Hanekamp designed to empower you to be your own healer. This work involves the combination of conversation, an aura reading, and a healing ritual. Following the session, a prescription for a Ritual Bath and some spiritual homework will be provided to help you integrate the work while at home. It's a very collaborative experience designed to leave you feeling compassionately capable, resilient and confident.
Medicine Reading

60 Minutes

USD 555
Hypnotic Journey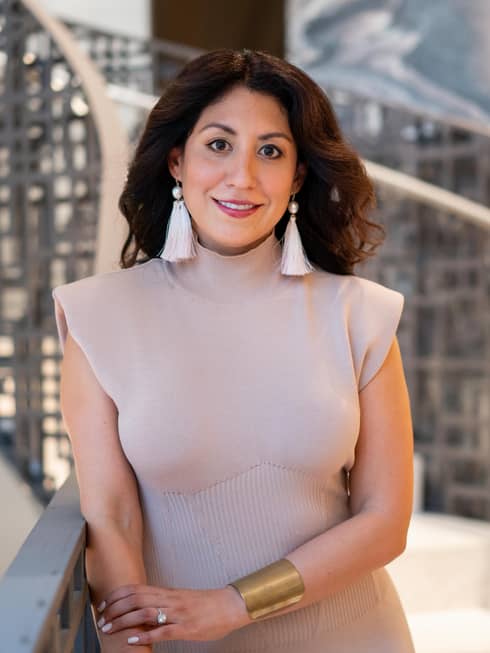 Nicole Hernandez
Resident Healer
Known as "The Traveling Hypnotist," Nicole Hernandez will guide you through bespoke Hypnotic Journeys that help unpack and release anxiety, fear and bad habits. Each Hypnotic Journey combines imaginative, sensory-rich experiences and practical tools to interrupt old patterns of thinking and behavior. Explore a greater sense of inner wisdom, confidence, clarity and calmness, better relationships and deeper sleep.
Hypnotic Journey: The Check-In

60 Minutes

USD 285
Hypnotic Journey: The Upgrade
The Upgrade will help one navigate a specific desired change over the course of a month. It is ideal for those who desire to increase their sense of self-worth, reduce stress or release unhelpful habits. This program provides a solution-focused approach to inner and outer transformation. The Check-In is a prerequisite.
The four-session program includes: Three 60-minute sessions and a
60-minute Bespoke Massage with Cranial Sacral or Reiki, with
custom blended oil
USD 1,050
Hypnotic Journey: The Arrival
The Arrival is designed to navigate one to two specific desired areas of change over the course of six to eight weeks. The Check-In is a prerequisite.
The seven-session program includes: Six 60-minute sessions and a
60-minute Bespoke Massage with Cranial Sacral or Reiki, with
custom blended oil
USD 1,850
Astrology Readings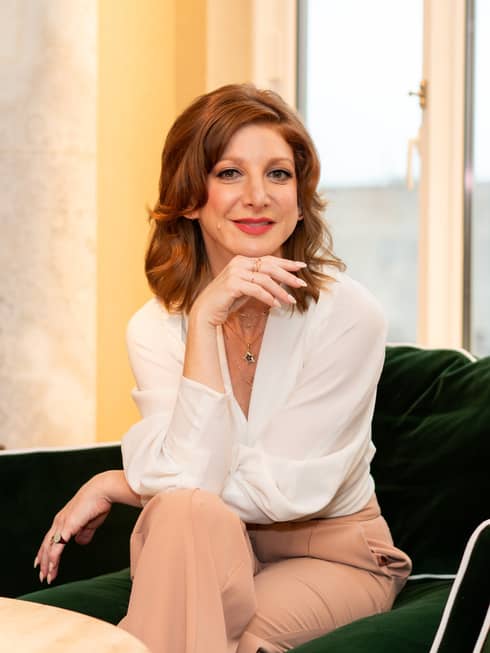 Rebecca Gordon
Resident Healer
From the exact time of your birth, your planetary alignment tells a story about who you are and who you are destined to become. Rebecca is a renowned New York City astrologer and author and the founder of an astrology school. A resident astrologer for Harper's Bazaar, she has joined our Resident Healer Program. Through personal readings, Rebecca will provide guidance so you're equipped to meet life's challenges and successes.
Birth Chart Reading

60-minute session

USD 380

Year Ahead

60-minute session

USD 380

90-minute session

USD 452