Discover The Collective, our curated group of experts focused on mind, body and skincare. Allow us to set up an appointment for you to experience innovative skincare and body rituals or develop your spiritual awareness at our global destination for wellness.
SPIRITUAL SELF CARE – SOUL CARE
Marta Hobbs
Marta Hobbs is a storyteller, a truth seeker, a spiritual teacher, a soul-led mentor, an author and an entrepreneur. Drawing on her life experiences of childhood trauma, immigration and assimilation, as well as her healing and spiritual journey, her mission is to help others find their freedom. As the creator and teacher of SoulCare – a spiritual practice to slow down the body, quiet the mind and reconnect with the soul. Combining somatic experiencing, yoga Nidra, visualization, meditation, breathwork and various grounding and nervous system regulation practices, SoulCare guides you on your journey of healing, self-discovery and living heart-centered and soul-led. A single SoulCare session leaves you with lifetime tools on how to do this yourself. Take back your power and tap into your inner wisdom and guidance.
Private Session

90 Minutes

USD 400

60 Minutes

USD 300

Sessions are available

August 21 – September 4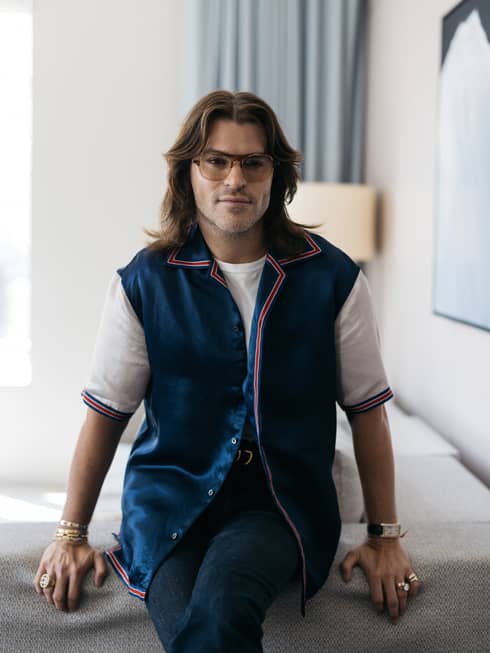 FACIAL MASSEUR IN-RESIDENCY
Gavin McLeod-Valentine
Expert facialist Lord Gavin McLeod-Valentine knows a lot about skin. With a whole host of celebrity clientele, his glowing complexions can be seen across countless red carpets around the globe. This skin guru has partnered with ultra-luxurious beauty powerhouse, Augustinus Bader, as the brand's spokesperson and spa-clinic specialist and is now in residency at our Spa. Augustinus Bader's renowned signature facial, The Method, is a sophisticated facial treatment that uses the brand's patented TFC8 complex to help boost cellular communication, promote circulation, firm, tone and rejuvenate the skin. Alongside the spa's sensorial enhancements, the treatment includes gentle skin lifting with micro-current and an artful sculpting facial massage, LED light and scalp massage.
Crystal Therapy, Chakra Clearing & Meditation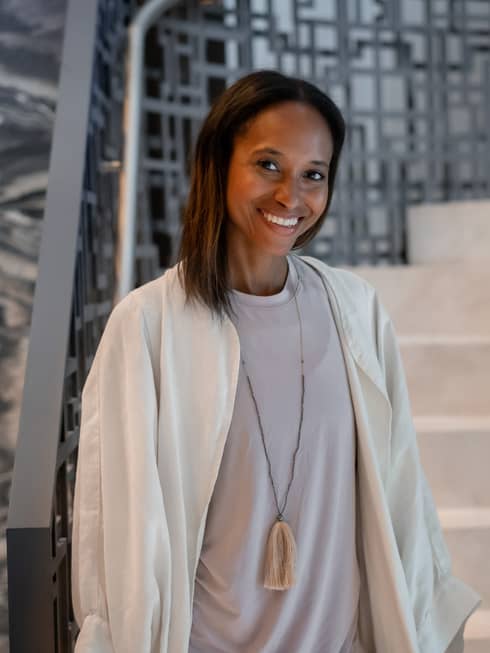 Rashia Bell
Energetic interior designer and crystal healer Rashia Bell is the co-founder of The Cristalline, a multi-faceted lifestyle company that works to help create balance within all areas of life. A graduate of both the Fashion Institute of Technology and the New York School of Interior Design, she has also completed two Crystal Healing Certifications by the Crystal Academy of Advanced Healing Arts, and is a Level 2 Usui Shiki Ryoho Reiki Healer. Rashia specializes in personal healing work, having led workshops, private events and retreats around the world. She works to show clients how to find balance within themselves and the spaces they live and work in.
Crystal Chakra Cleaning

60 Minutes

USD 350

Couples

60 Minutes

USD 750

Profound Crystal Healing Experience

100 Minutes

USD 485
Sonic Alchemy & Therapy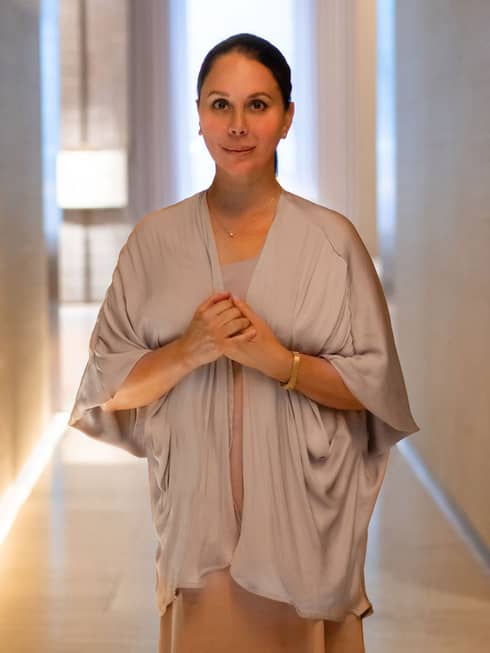 Michelle Pirret
Michelle Pirret combines her four-octave vocal range with vibratory instruments such as alchemy crystal singing bowls, gongs and indigenous percussion leading you on a profound journey through elemental sound and cosmic harmony. Fusing musicianship with principles of mindfulness, her SONIC LEAP® method is a next-level, no-touch experience that stimulates the auditory system through the immersion of acoustically created frequencies found in nature helping to move discord from the body. Triggering the imagination – this modality promotes deep relaxation, mental acuity, increased work productivity and the expansion of individual consciousness transforming what may be impeding you energetically. It leaves the recipient with a pronounced restorative shift of mind, body and spirit.
The Sonic Leap Experience
All sessions are 80 minutes

Private Session

USD 550

Couples Session

USD 750

Small Group Session (minimum of 4 people)

USD 700

USD 175 per person

Large Group Session (5+ people )

USD 150 per person
Hypnotic Journey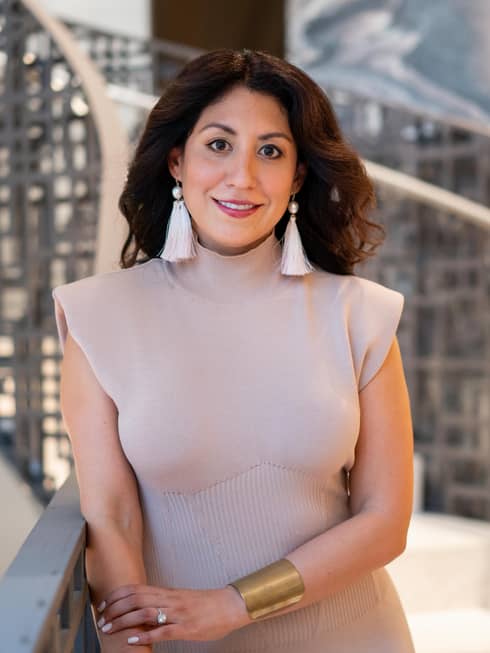 Nicole Hernandez
Known as "The Travelling Hypnotist," Nicole Hernandez is a board-certified hypnotist, past life regression guide, and intuitive. She has been featured in Forbes, New York Post, The Wall Street Journal and Well + Good for her signature hypnosis offerings, including True Trance-formation Healing (TTH Method) for reducing anxiety and building self-worth and TTH Breakthrough. Nicole also offers The Time Traveller, a soulfully upgraded past life regression that helps one develop a connection with their inner wisdom. Nicole specializes in helping high achievers with a penchant for travel, and her healing hypnosis sessions often incorporate travel metaphors. She also leads workshops and hosts transformative retreats. As a result, Nicole's clients learn how to journey within and go beyond their fears and limiting beliefs.
Trance-formation Healing (TTH Method)

60 Minutes

USD 285

TTH BREAKTHROUGH

120 Minutes

USD 550

THE TIME TRAVELER

90 Minutes

USD 350
Astrology Readings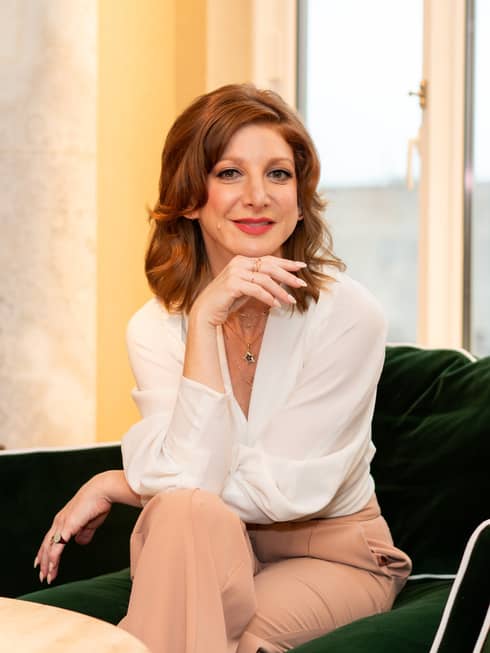 Rebecca Gordon
From the exact time of your birth, your planetary alignment tells a story about who you are and whom you are destined to become. Rebecca is a world-renowned New York City astrologer and is the resident astrologer at Harper's Bazaar. Known for her empowering readings and accurate predictions, Rebecca has made it her mission to align people with their own unique brand of stardust and live to their highest potential. Through personal readings, Rebecca will provide guidance, so you're equipped to meet life's challenges and successes.
Birth Chart Reading

60-minute session

USD 450

Year Ahead

60-minute session

USD 450

Birth Chart + Year Ahead

90-minute session

USD 550