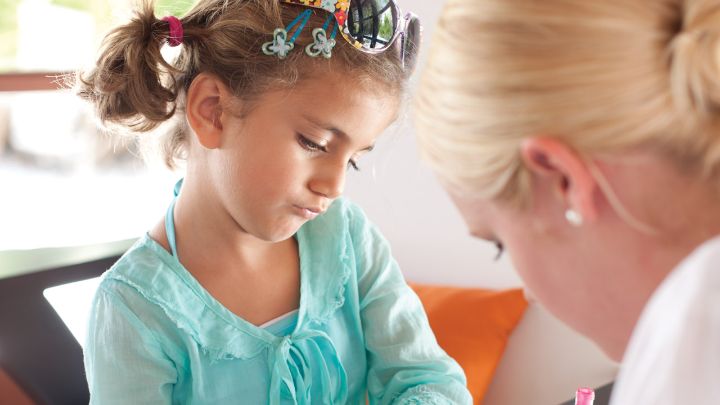 Without the production of sebum, children's skin is vulnerable to the effects of dehydration, temperature changes, pollution and UV rays. TooFruit's 100 percent organic products are especially designed for children, hydrating and protecting young skin. Delicious fruity scents make for a fun learning discovery, with all treatments adjusted to suit their young years.
Treatments available for children aged 6 to 11 years.
Discoveries Massage
A gentle massage of the back, face, neck and arms with a tropical scent of coconut and mango. A nourishing and relaxing massage for kids to first experience the pleasure of spa.


30 Minutes
30 Minutes
Call + (230) 4023100*
Children and Parent Session
No need to find a baby-sitter to have a relaxing time at the spa anymore; come with your little one and discover the spa together!


45 Minutes
45 Minutes
Call + (230) 4023100*
Glam Hands and Feet
Achieve beautiful hands and feet in a pampering treatment with nail polish application.


50 Minutes
50 Minutes
Call + (230) 4023100*
Gourmet Fruit Facial
A facial treatment for boys as well as girls, using mild cleaning foam, a banana and fig masque and a special 'good looks' massage.


30 Minutes
30 Minutes
Call + (230) 4023100*