Beach and Ocean
On the Beach
Located on the southwest coast, few settings are as inspired as Wailea Beach, which boasts a myriad of activities, including whale-watching, snorkelling, diving, swimming and picturesque beach strolling.

This sun-soaked paradise with crystal clear blue waters, golden sand beaches and tropical gardens make the setting so idyllic, you may never want to leave.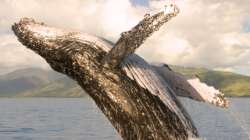 Panoramic Views
Stroll on the beach and enjoy idyllic Maui views of sand, water and sky with the island of Kaho'olawe and Molokini Atoll in the distance, and humpback whales frolicking just off-shore. As the sun sets, an expansive sky showcases brilliant hues.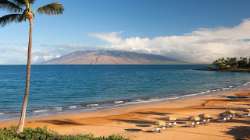 Beachside service
Enjoy the best of Four Seasons, beachside. Relax with a complimentary chaise and towels – in the sun or under the shade of an umbrella – while enjoying the ice water and soothing spritzes offered by Four Seasons staff.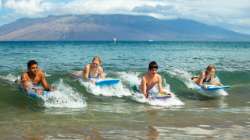 Sand and Surf
The golden sand of Wailea Beach stretches 2,100 feet (640 metres) along the coast and eases into clean, warm Pacific ocean waters, making it the perfect spot for swimming, snorkelling or easy dives.