SPA
Visiting Wellbeing Gurus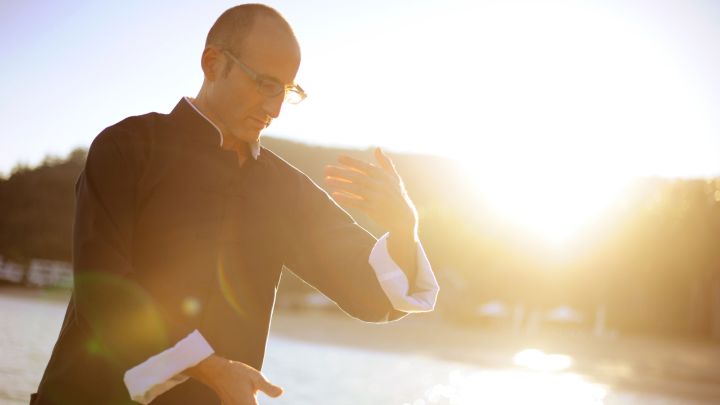 Four Seasons Resorts Maldives annual Visiting Masters program spotlights some of the spa world's leaders: a rare opportunity for guests to benefit from private or group sessions with the industry's most sought-after teachers and facilitators.
The 2017–2018 line up has been compiled with the intention of immersing guests deeper into the world of global natural wellness. Highlights include Osteopathy and Acupuncture with Holly Siddall; Reiki & Chakra Balancing with Shaylini; Trigger Point Therapy, Deep Tissue and Sports Massage with Julian Eymann; Qigong, Ballet Barre & Yin Yoga with Mylene Mackay; Transformational Breath® Workshops & Myofascial Release with Angelika Alexander; Guided Chi Healing, Qigong, Lifestyle Coaching & Body Work with Ryko Kalinko; and Total Emotional Release with Sabino Manzulli.
Sabino Manzulli – Total Emotional Release

March 1 – 3, 2018


Italian-born Sabino is a gifted internationally renowned healer. He draws on a diverse range of modalities to achieve transformative, regenerative work for his clients: from traditional Hawaiian Huna to contemporary disciplines including structural integration, neuromuscular therapy and advanced bioenergetic therapy.

A new form of therapy, Total Emotional Release heals from a holistic vantage point – harmonising mind, body and spirit, releasing stagnant energy, and restoring wellbeing. Negative experiences create energy blockages; this stress decreases an individual's life force and weakens the immune system, which can lead to more serious illness. Energetic in nature, Total Emotional Release cleanses and heals, addressing the cause not the symptom. The resultant effect decreases pain and muscle tension, balances the emotions and ignites the spirit.

AVAILABLE TREATMENTS INCLUDE:

The Sabino Manzulli Total Emotional Release Procedure includes
– A thorough holistic analysis to address your specific needs and objectives
– A personalised therapeutic protocol that harmonises the physical and emotional bodies

BENEFICIAL FOR:

Central nervous system disorders
Anxiety disorders or panic attacks
Depression, stress and stress-related conditions
Emotional difficulties or traumas
Chronic fatigue or insomnia
Cancer and post cancer treatment
Body misalignment
Sports injuries
Back, neck and shoulder pain

RATES:

Initial Consultation and Analysis: USD 350++ per person (90 minutes)
Total Emotional Release Protocol: USD 1,050++ per person (3 x 90 minutes)
Follow-Up Visits: USD 275++ per person (60 minutes); USD 350++ per person (90 minutes)
Ryko Kalinko – Guided Chi Healing, Qigong, Lifestyle Coaching & Body Work

March 11 – 13, 2018


An internationally renowned healer, qigong master and natural wellness mentor, Ryko specialises in relieving chronic or longstanding pain. South Africa-born and Australia-raised, his 20-years of experience has seen him develop a unique, pioneering modality: Guided Chi Healing. A combination of massage and guided meditation, this amazing technique teaches individuals how to use their mind to command the energy within their body. The result? A life-long tool that can be used for everything from pain management to increased vitality.

Ryko has taught wellness practices to thousands, including Hollywood celebrities, international sports stars and Fortune 500 CEOs, and instructed countless more in meditation, tai chi, yoga and dance. Uniting western and eastern approaches to healing (including kahuna, remedial massage, acupressure, reflexology, polarity therapy, shiatsu and reiki) his techniques truly have to be experienced to be believed.

AVAILABLE TREATMENTS INCLUDE:

Signature Private Healing Sessions
– Guided Chi Healing
– Remedial bodywork for chronic pain relief
– Reiki
– Reflexology
– Kahuna Bodywork

Daily Group Sessions – Booking-only basis

Join us at the Yoga Pavilion from 9:00 am to 10:15 am for a different group session each day, including:
– Elixir Flow Yoga: a fast moving practice designed to improve energy flow through the body
– Yin Yoga: a deeply relaxing yoga session with a focus on stillness within individual poses
– Tai Chi Qigong: combining breathing exercises with mindful movement
– Meditation Practices: practices from various traditions, including Buddhist, Yogic and Taoist
– Self-healing Techniques: discover the healing power that lies within our minds and hands

Private Wellness Session
– A personal tailored approach ensuring a one-on-one focus

RATES:

Daily Group Sessions: USD 80++ per person (75 minutes)
Signature Private Healing Sessions: USD 225++ / USD 300 per person (60 minutes / 90 minutes)
Prices are subject to tax and service charge.