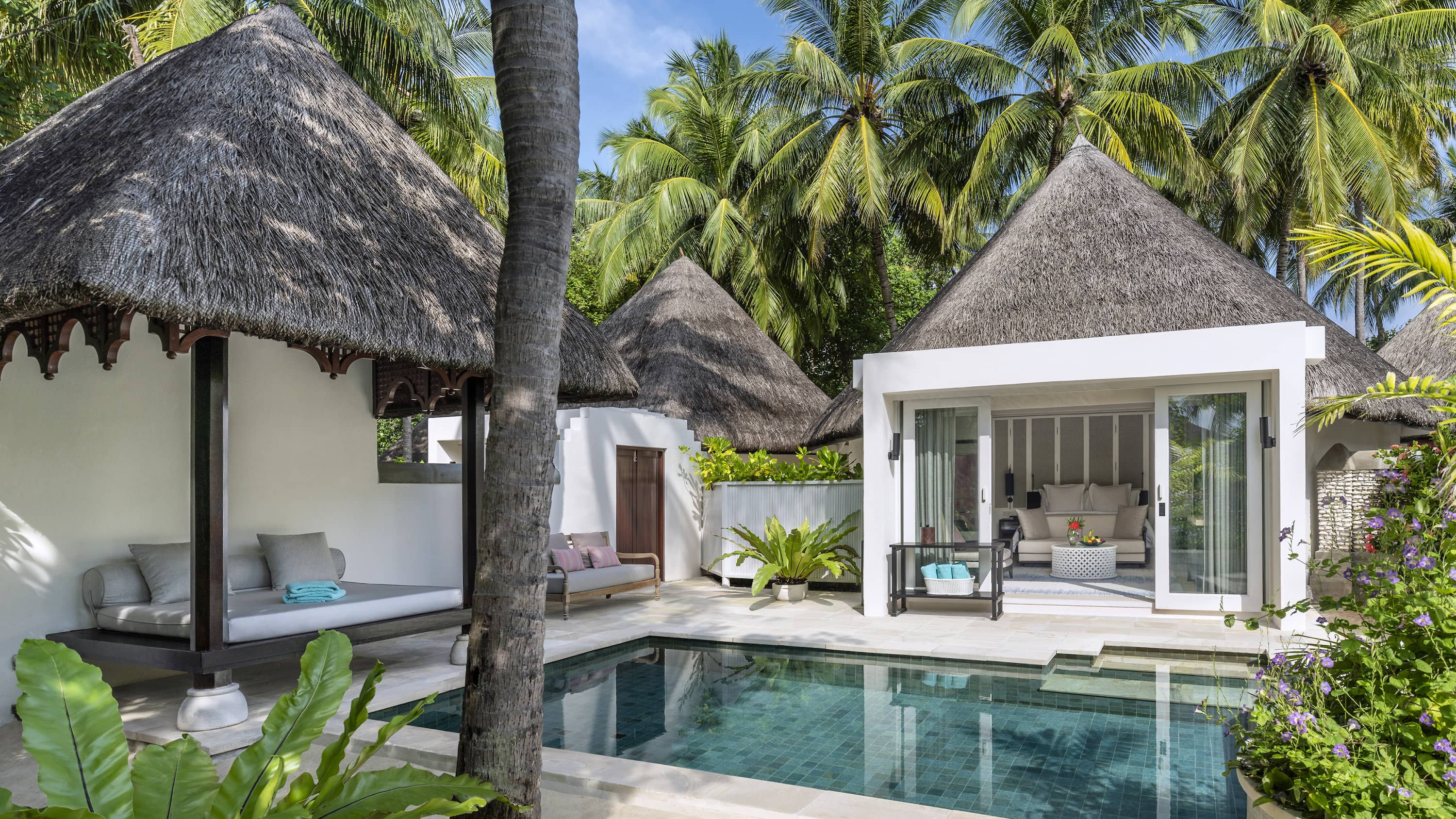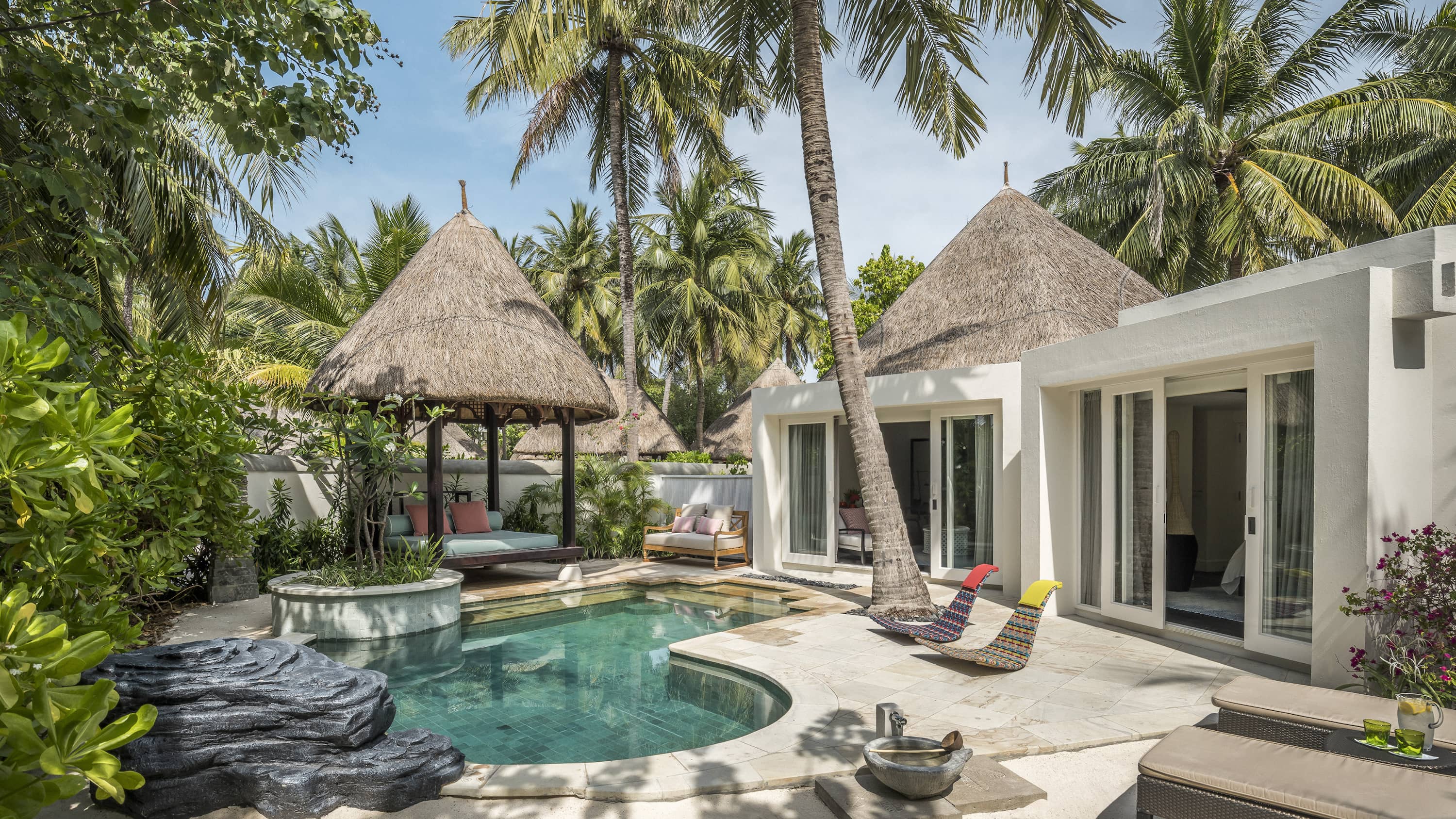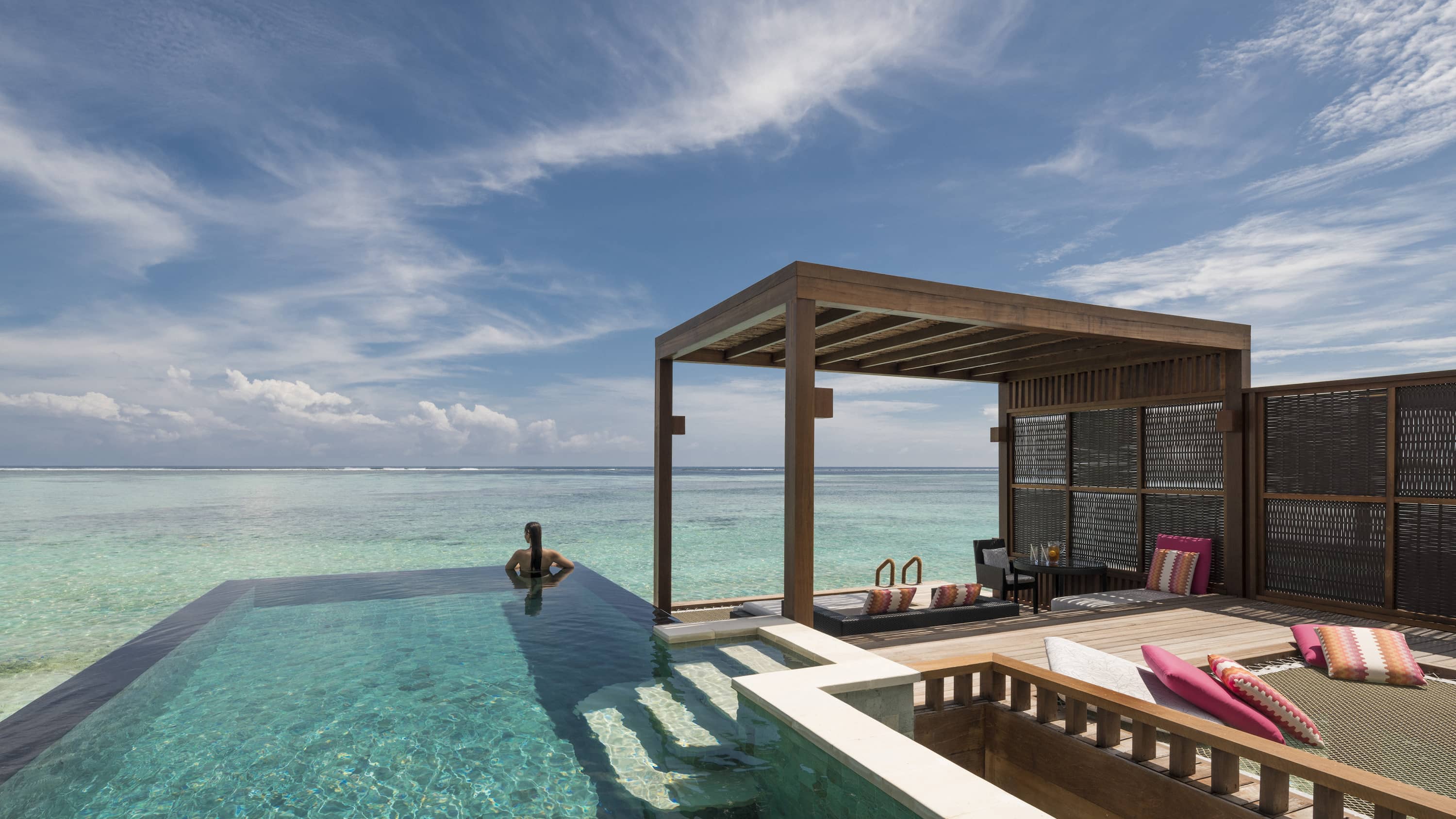 Sunrise Water Villa with Pool
One king bed, or two twin beds, One daybed

Interior: 70 m2 (756 sq. ft.) Exterior: 113 m2 (1,219 sq. ft.)

2 adults and 2 children, or 3 adults and 1 child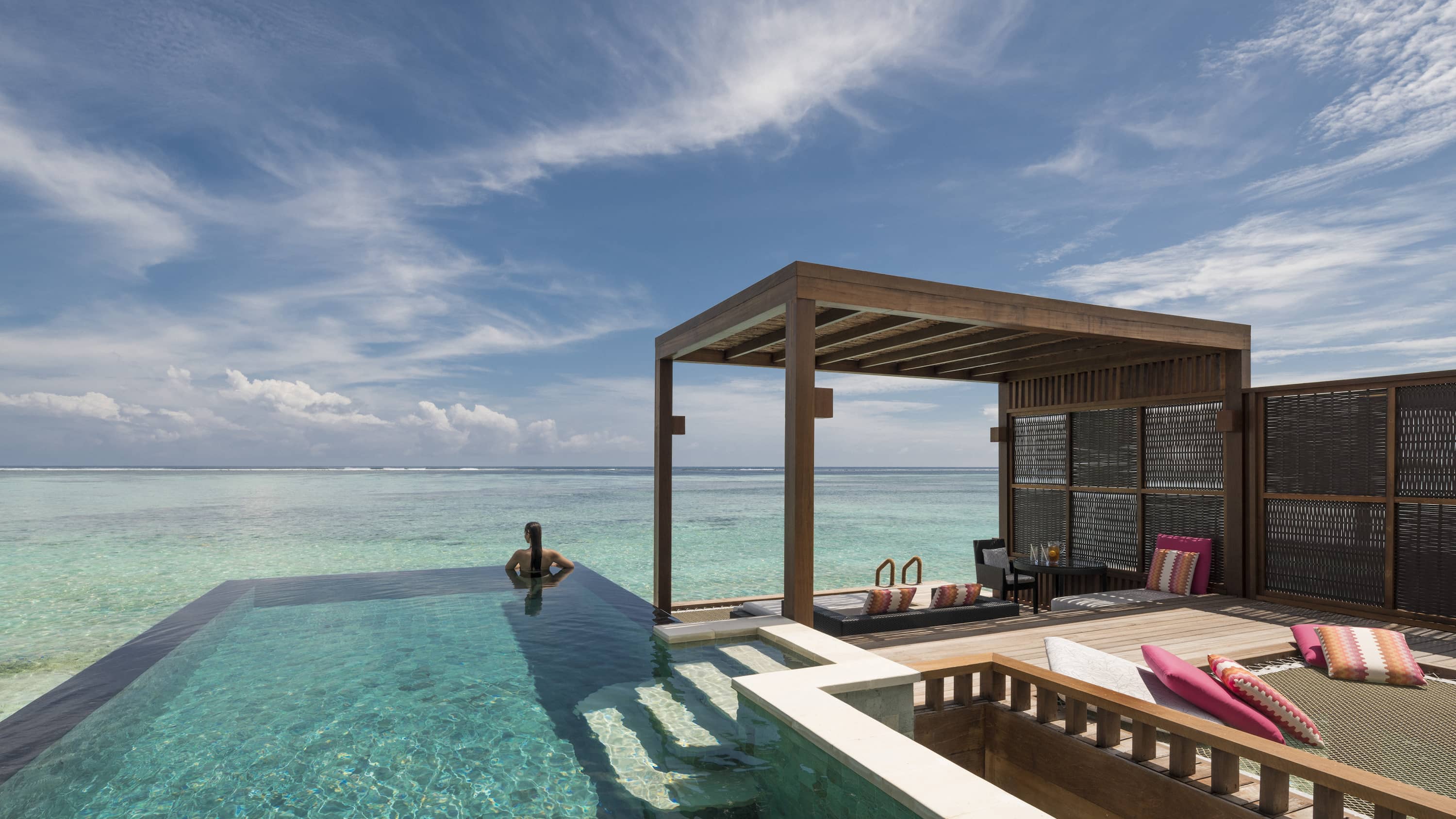 Sunset Water Villa with Pool
One king bed, or two twin beds (Twin bed option is not bookable online. Please call the Resort to book.), One daybed

Interior: 70 m2 (756 sq. ft.) Exterior: 113 m2 (1219 sq. ft.)

2 adults and 2 children, or 3 adults and 1 child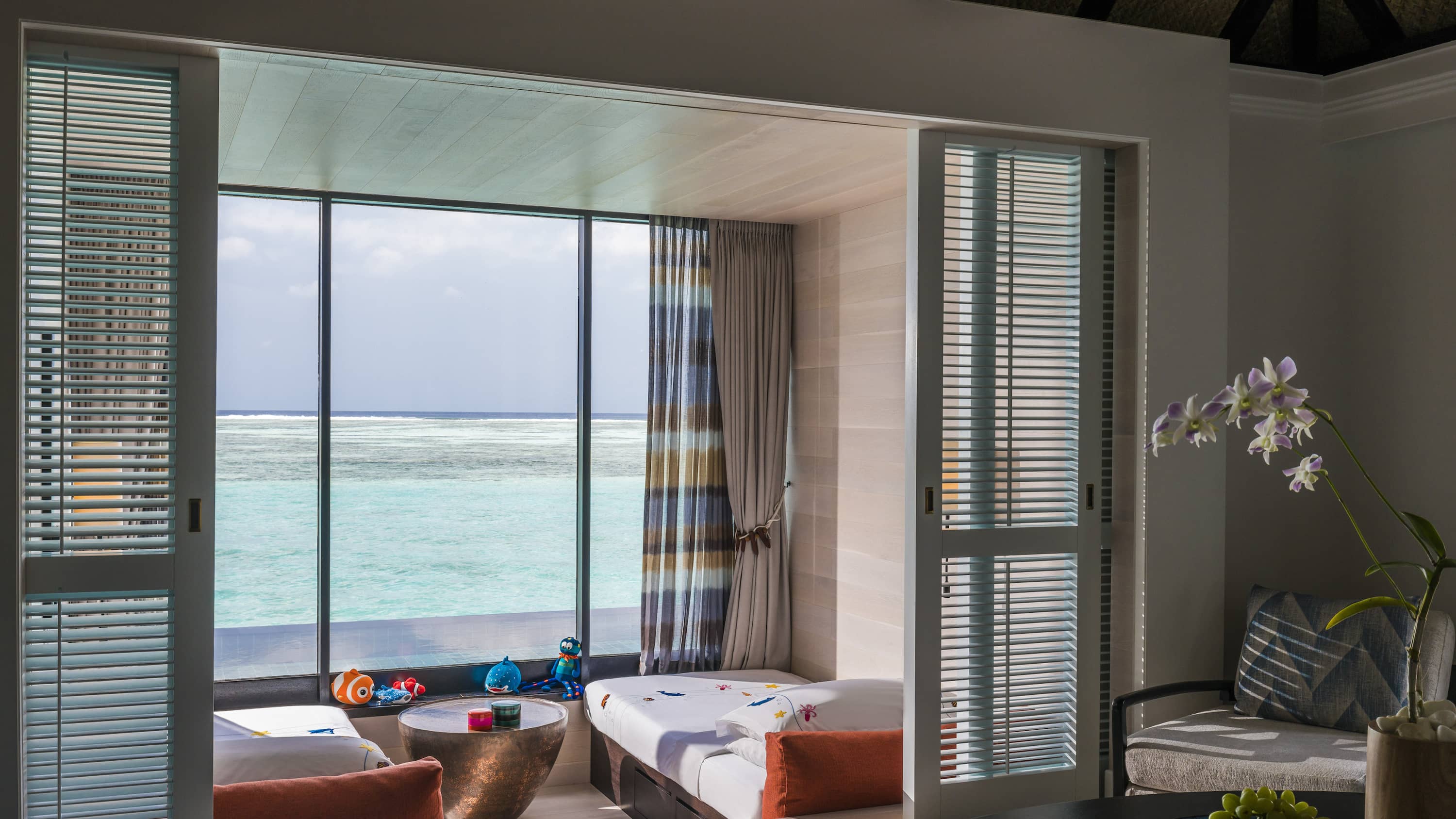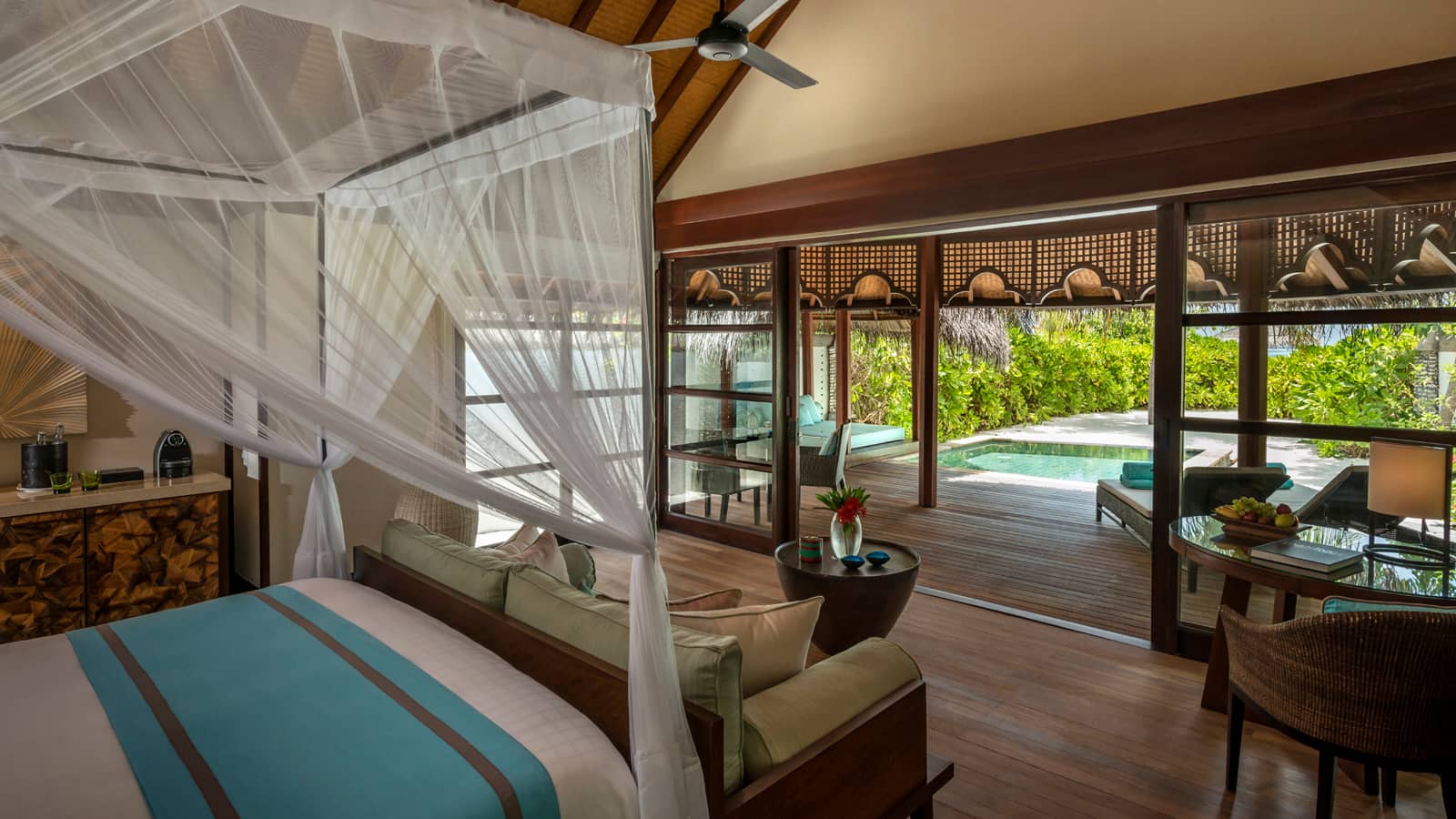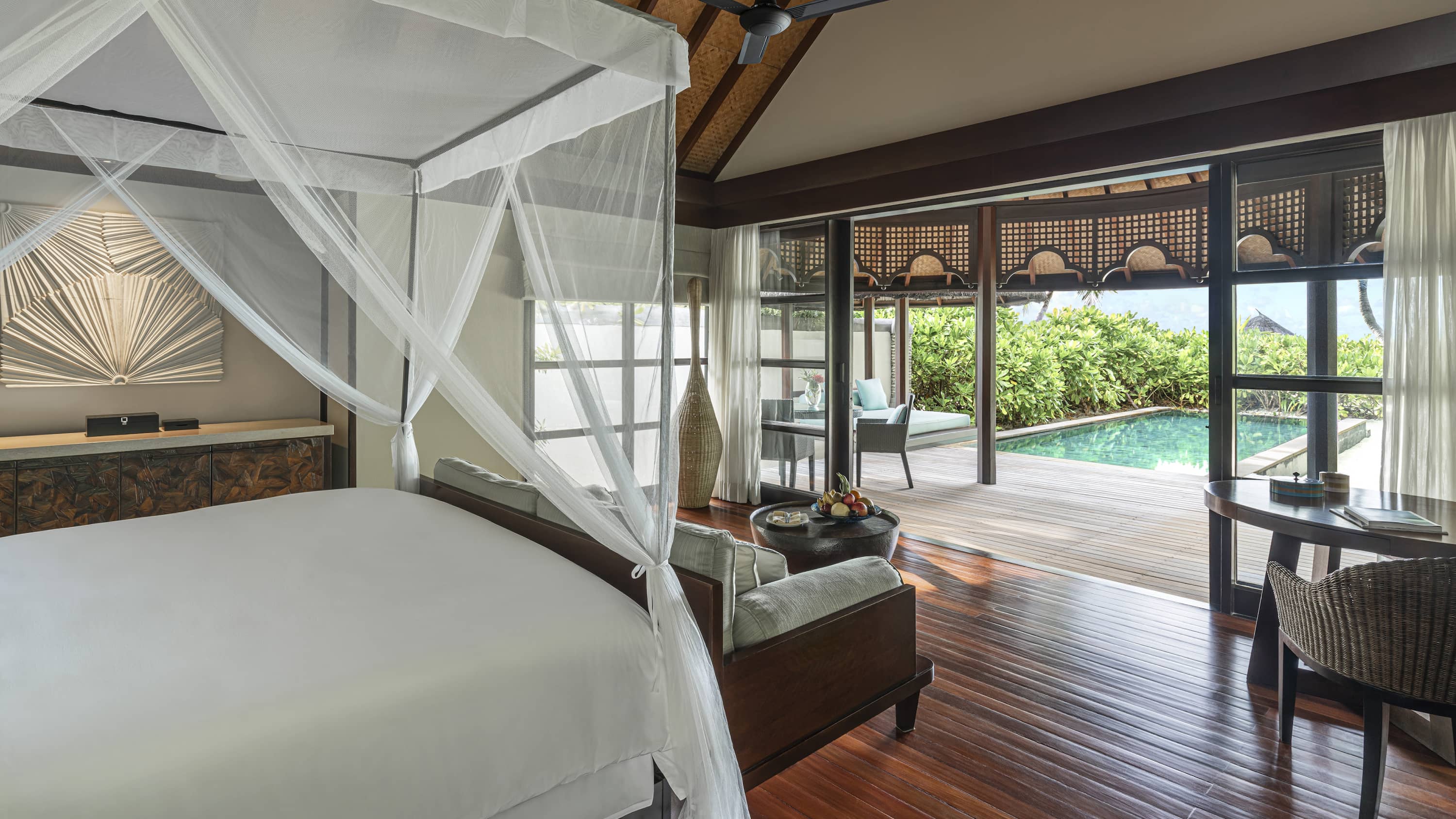 Beach Pavilion with Pool
One king bed or two twin beds, One rollaway or one crib

45 m2 (484 sq.ft.)

2 adults, or 2 adults and 1 child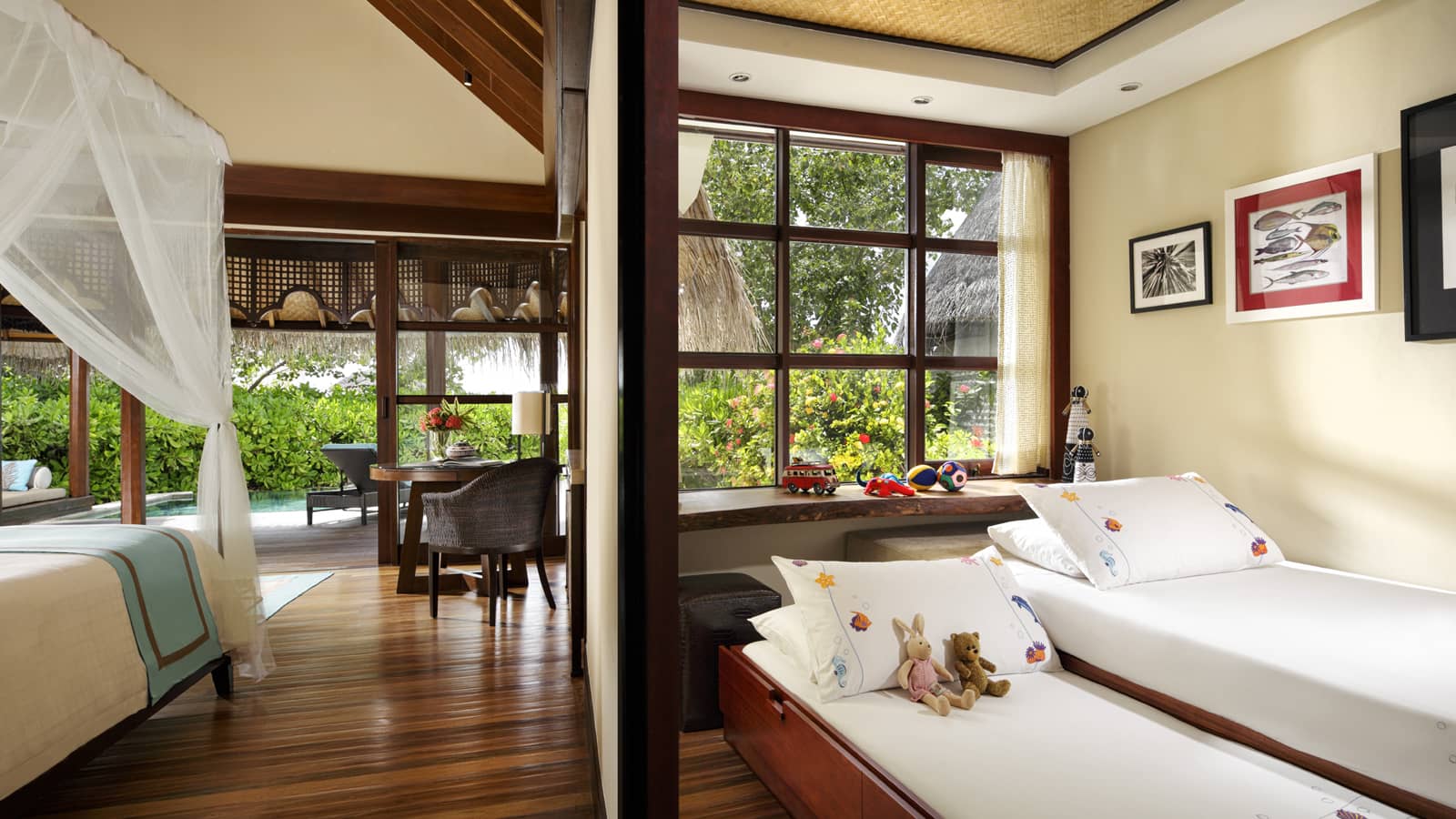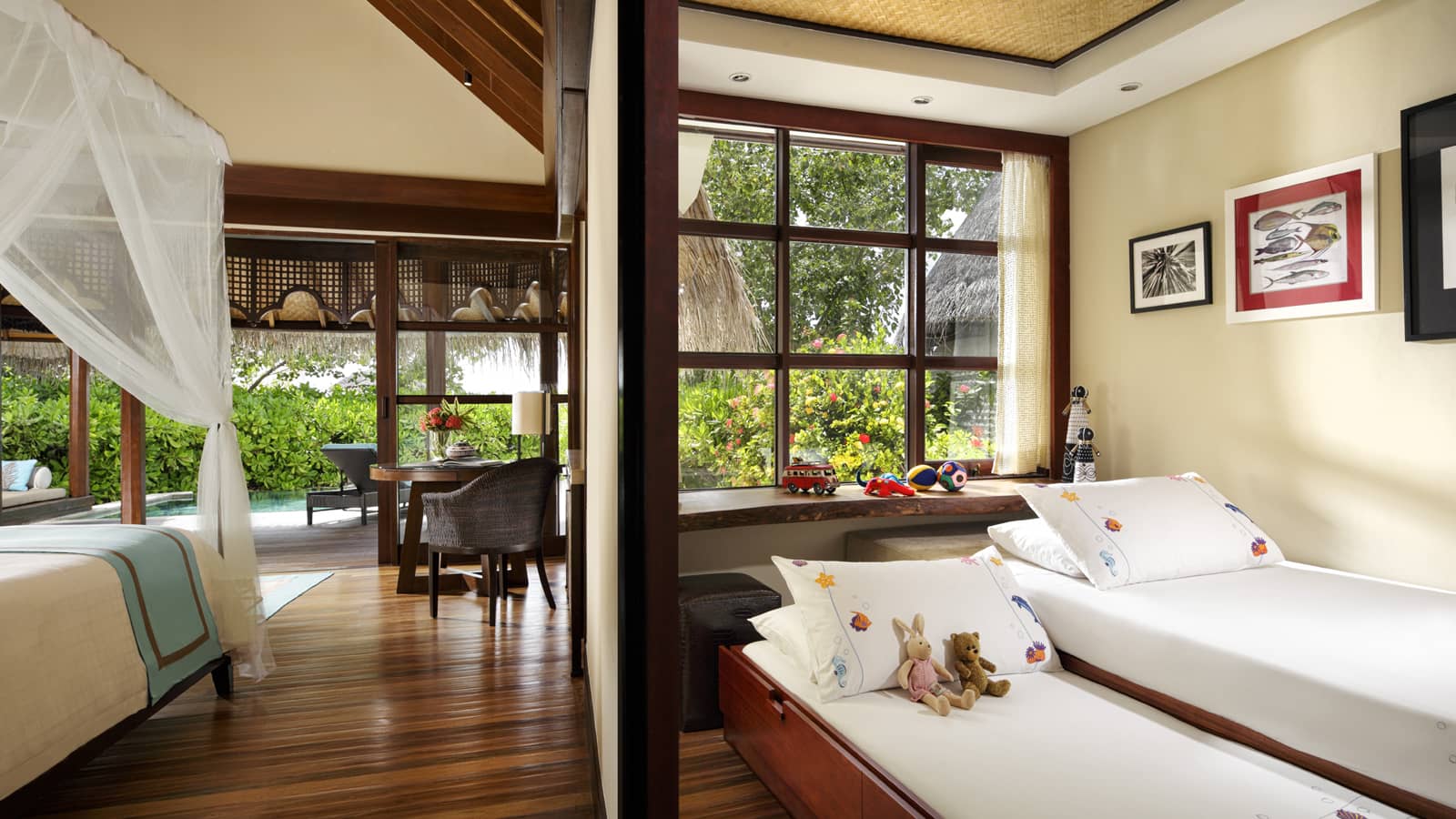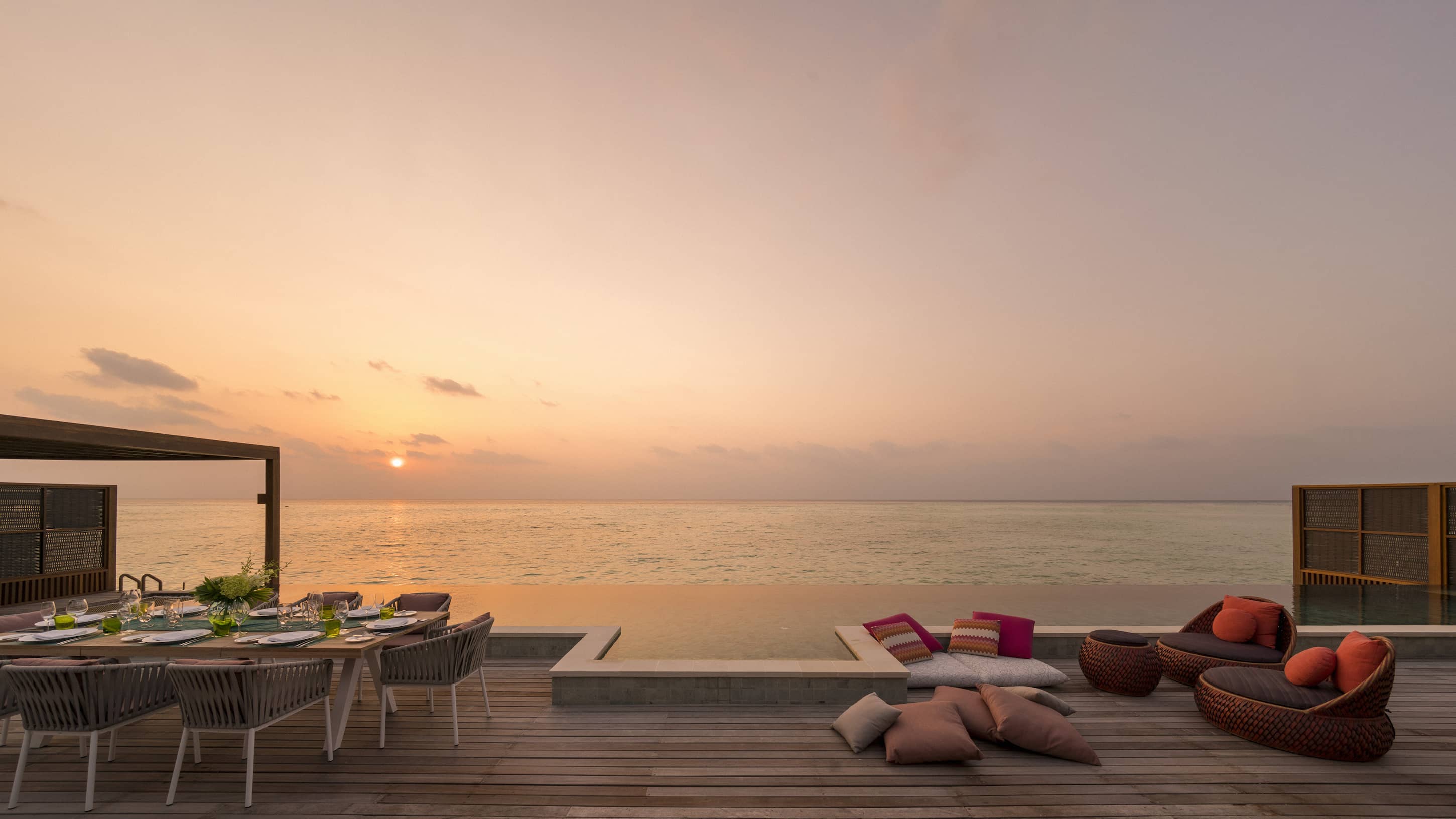 Sunset Three-Bedroom Water Suite
Two king beds and two twin beds, One rollaway bed in each bedroom

Interior: 240 m2 (2,590 sq. ft.) Exterior: 278 m2 (2,995 sq. ft.)

6 adults or 6 adults and 2 children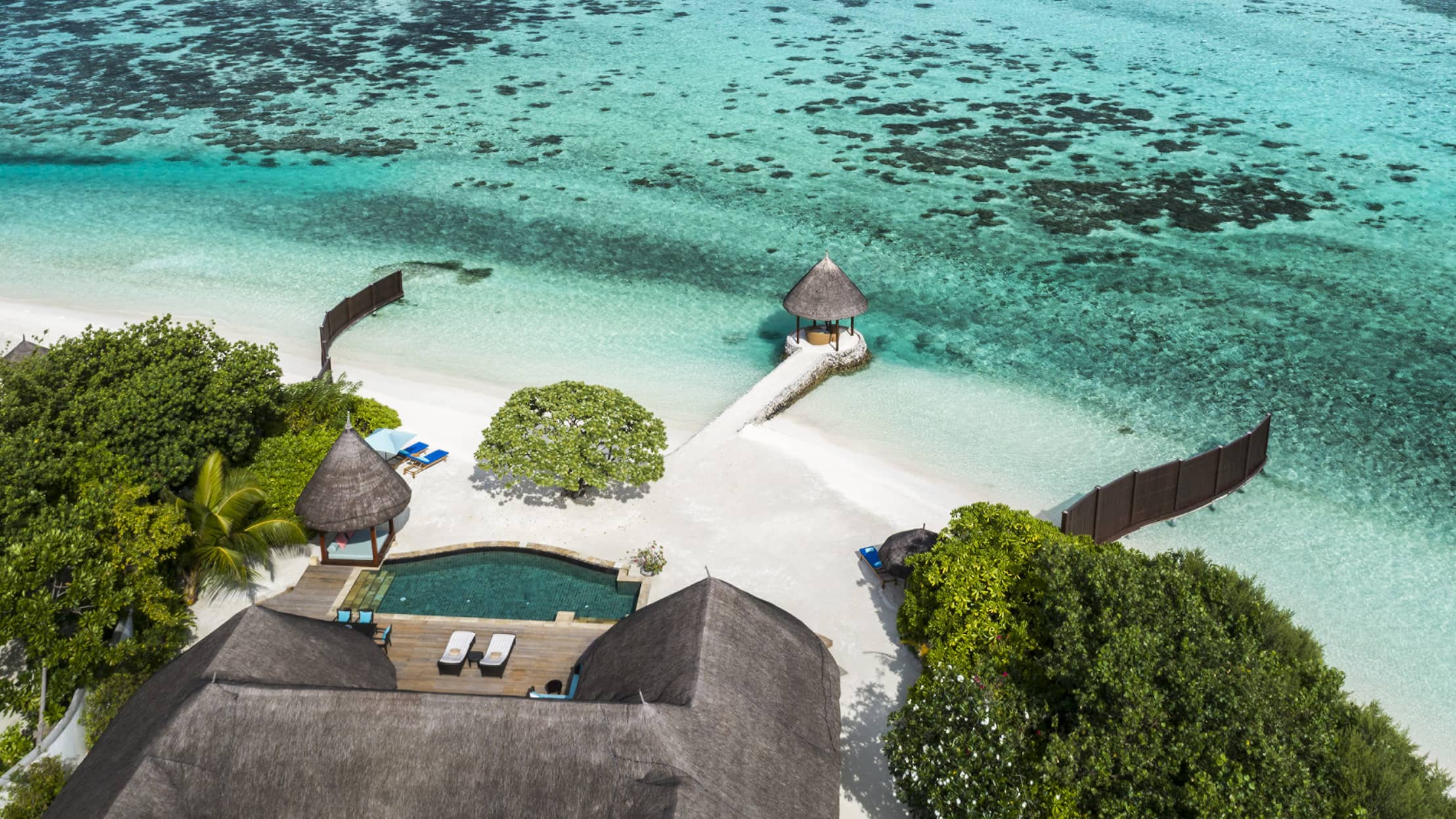 Two-Bedroom Royal Beach Villa
One king bed and two twin beds, One rollaway and one crib per bedroom

197 m2 (2,120 sq.ft.)

4 adults, or 4 adults and 2 children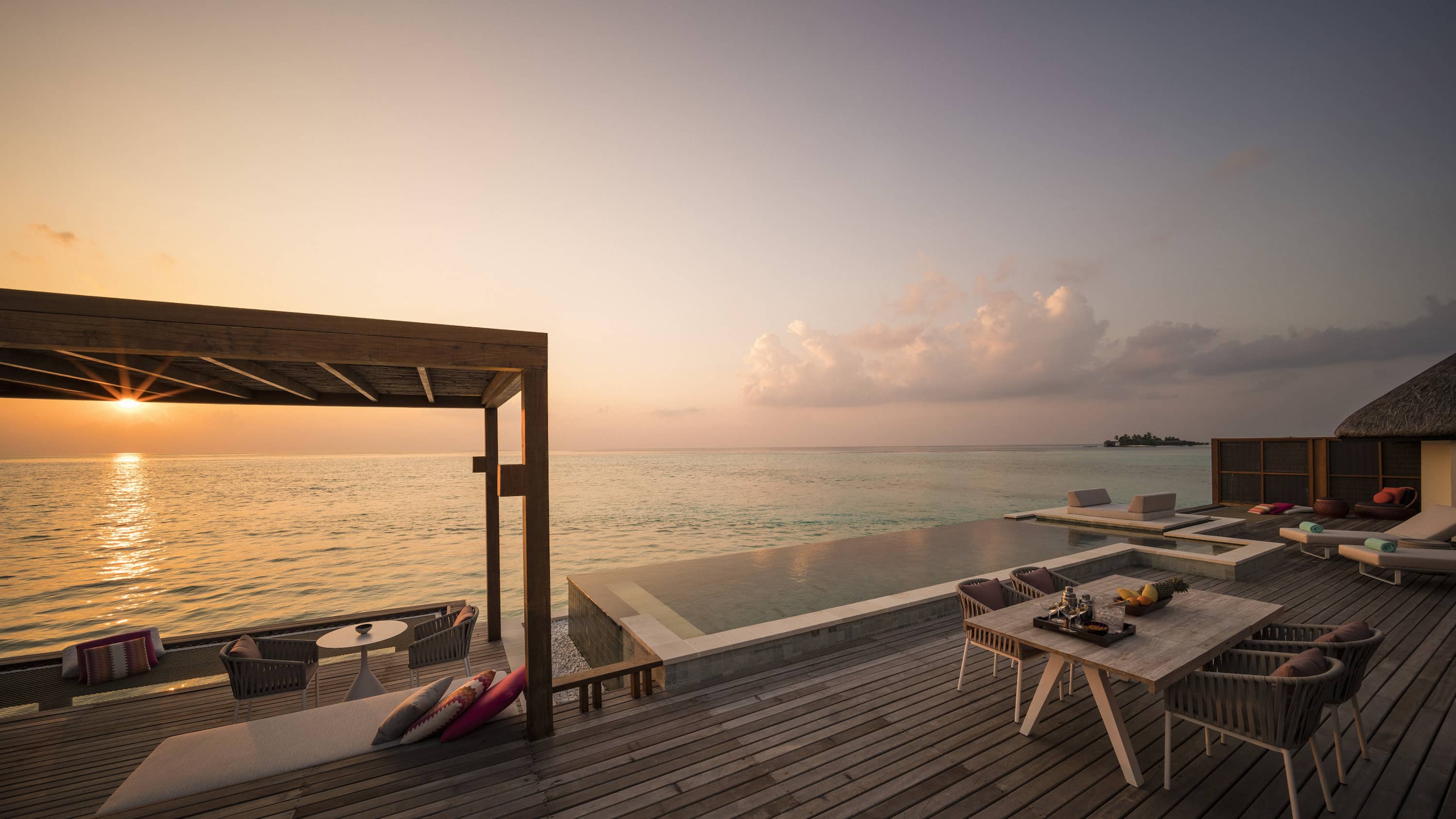 Sunset Two-Bedroom Water Suite
Two king beds, Two daybeds

Interior: 169 m2 (1,819 sq. ft.) and Exterior: 199 m2 (2,140 sq. ft.)

4 adults or 4 adults and 2 children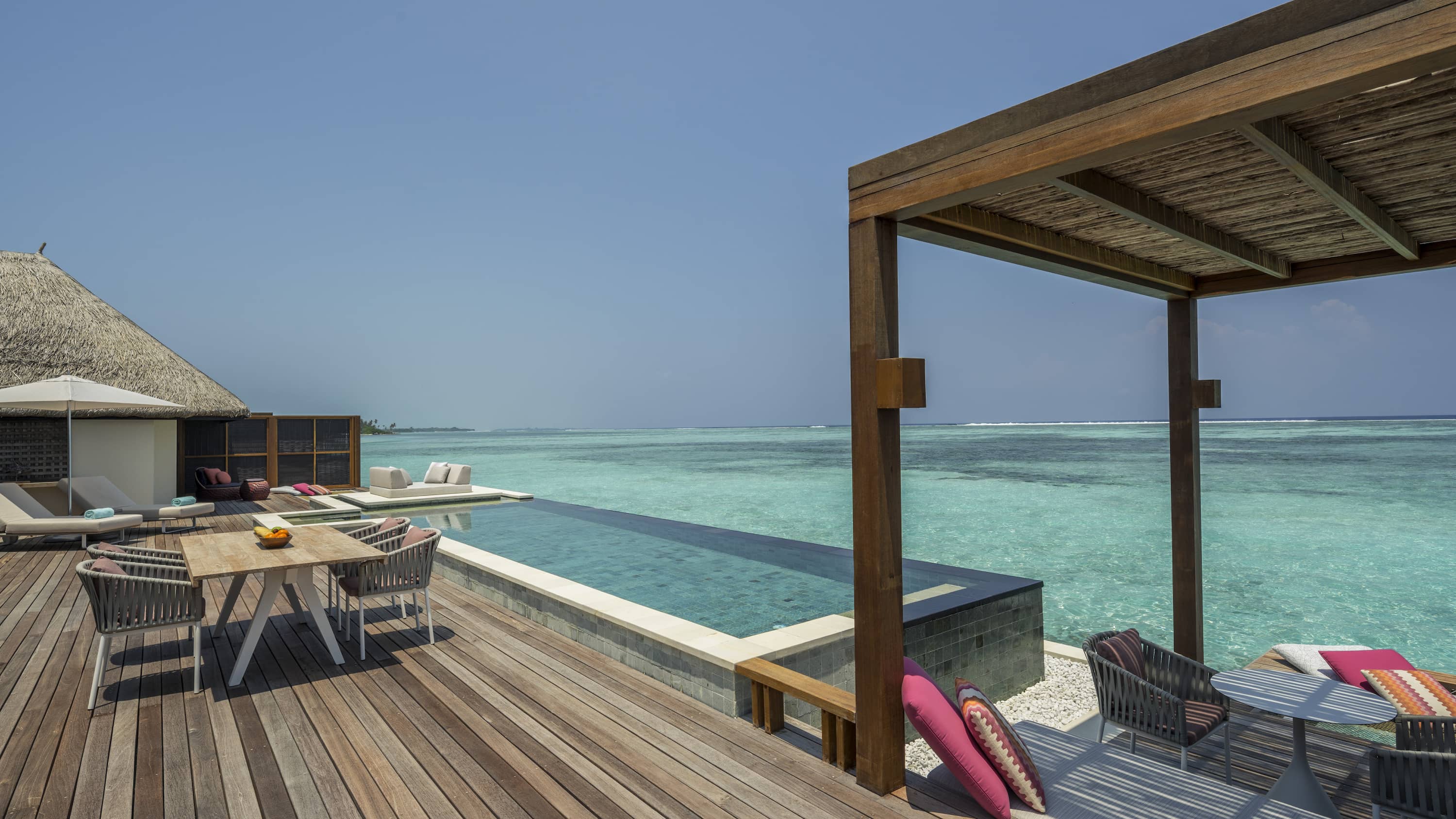 Sunrise Two-Bedroom Water Suite
One king and two twin beds, Two daybeds

Interior: 165 m2 (1,776 sq. ft.) Exterior: 242 m2 (2,594 sq. ft.)

4 adults or 4 adults and 2 children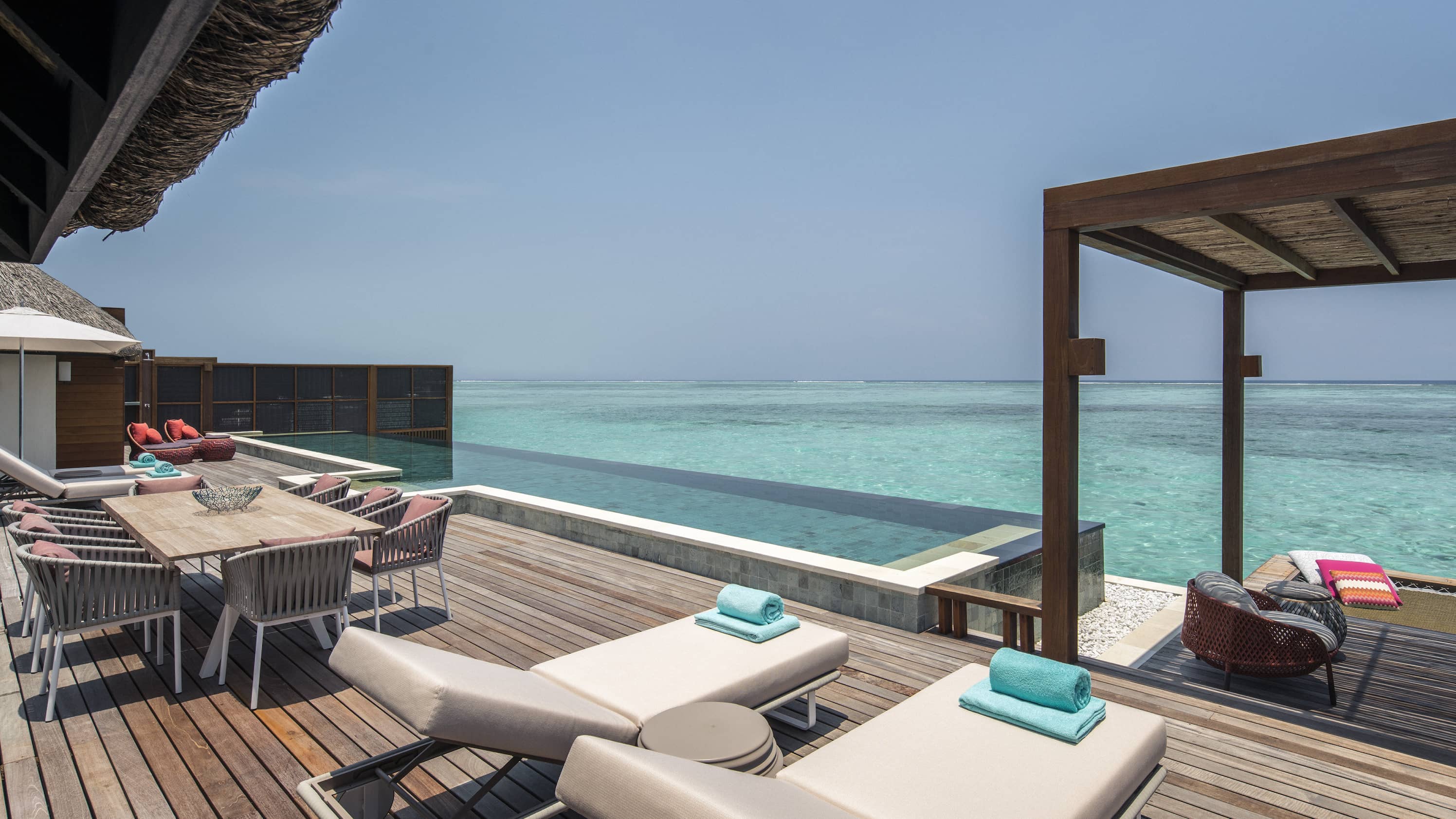 Sunrise Three-Bedroom Water Suite
Two king beds and two twin beds, One rollaway bed in each bedroom

Interior: 240 m2 (2,590 sq. ft.) and Exterior: 278 m2 (2,995 sq. ft.)

6 adults or 6 adults and 2 children
Policies
Check-in Time: 2:00 PM Check-out Time: 12:00 PM

If you expect to arrive early in the day and would like immediate access to your room, we recommend booking the room for the prior night to guarantee immediate access. Similarly, for late departures, reserving an additional night will guarantee access to your guest room until you depart. If you choose not to reserve, we will be glad to store your bags and make our changing-room facilities available for you to freshen up.

American Express, Visa, MasterCard, JCB, China UnionPay

Four Seasons Resort Maldives at Kuda Huraa charges no additional fee for children under 12 years of age occupying the same guest room as their parents or guardians (space permitting). For reservations and information, please contact the Resort directly.