When you sit down for a tea ceremony at Four Seasons Hotel Kyoto, you're bound to hear the Japanese saying ichi-go ichi-e (literally, "one time, one meeting"). It's a gentle reminder that every single moment – no matter how small – is a unique opportunity, never to be repeated.
For photographer and creative director Dave Krugman, noticing and capturing those moments, like his bamboo forest image above, is a way of life.
"One of the reasons I love to make photographs is because I find memory to be a very fleeting thing," says Krugman. "For me, a photograph is a stimulus for a cascade of memories. And every time I look at a photo I've taken, it takes me back to that moment and the feelings I was having and the people I met and the environment I was in. That's why photography is such an important part of my life."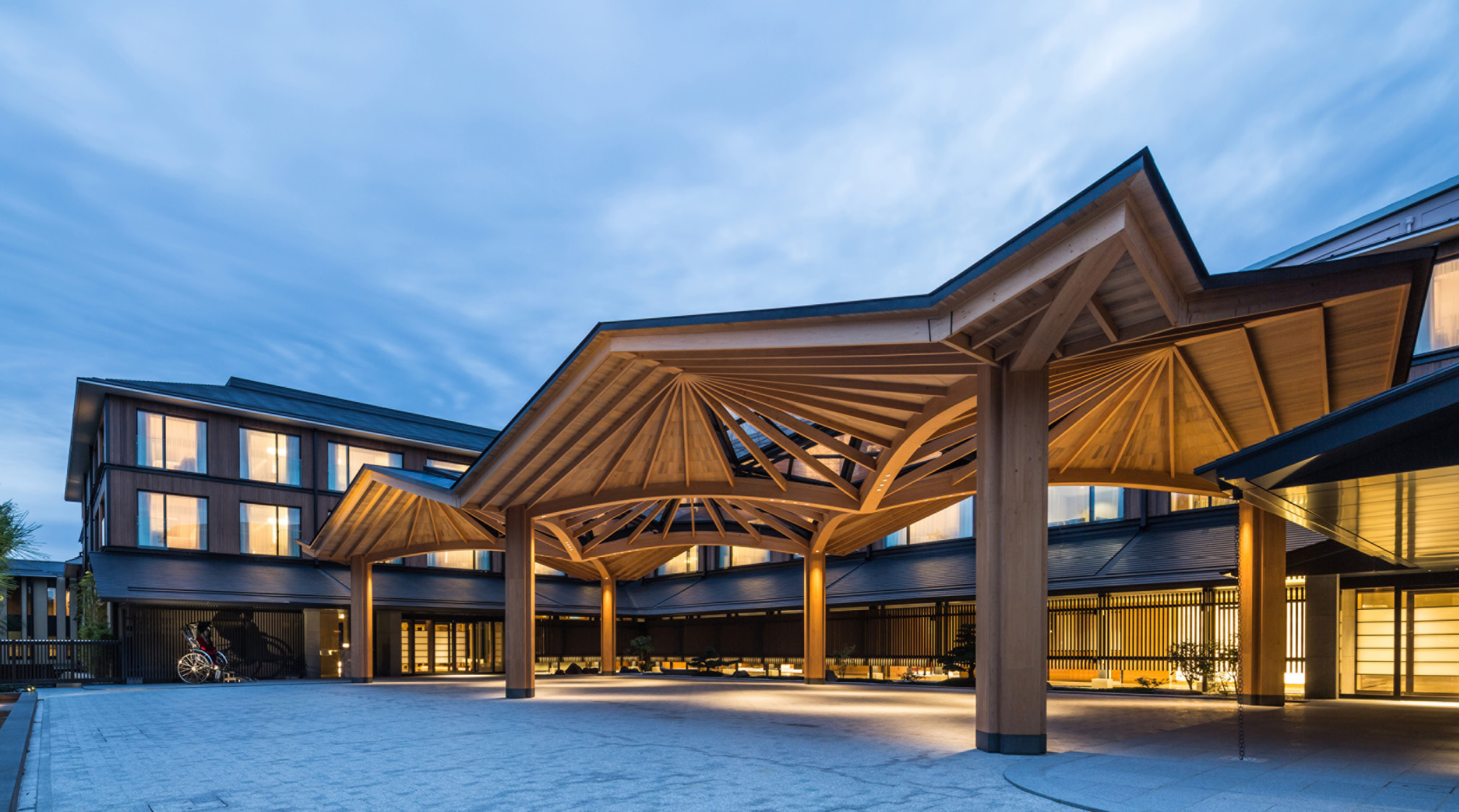 In Kyoto, Four Seasons helped introduce Krugman to a variety of new people, environments and experiences: A Hotel guide led him on a tour of a 1,000-year-old bamboo forest, and the Concierge arranged a visit to a local lantern workshop, where artisan lantern masters taught him how to carefully layer thin sheets of paper over a frame to build his own mini lantern. Krugman also sat down at Four Seasons Hotel Kyoto with Poppy Jamie – an author, entrepreneur, and founder of mindfulness app Happy Not Perfect – to record a podcast sharing more about his personal journey and perspective on how travel is essential to a creative life.
"I've learned that everything we look at, there's a craftsman behind it," he said.

Known for his moody yet vibrant cityscapes and street photography, Krugman cites travel as one of the biggest influences on not only his art, but on his relationship with the world around him. "There is nothing more inspiring and invigorating than travel," he says. "It always shows me that the world is so much larger than we imagine, so much more diverse. Witnessing this complexity and the vastness of the world is a humbling feeling, and it inspires me. Photography allows me to connect more deeply with all I see and all I experience."
In Kyoto – and when travelling with Four Seasons – the opportunities for connection are seemingly endless.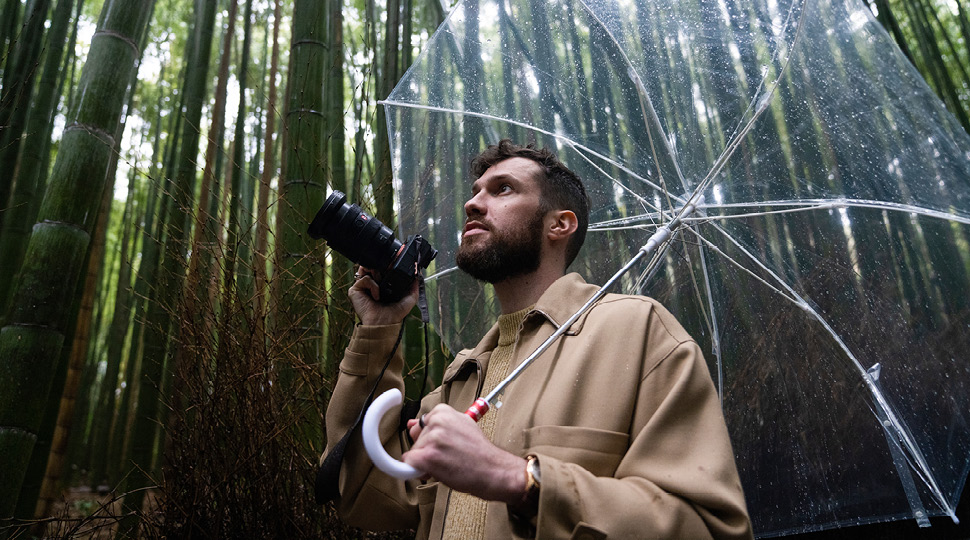 Discover experiences that bring history to life
With ancient architectural masterpieces around every corner, family-owned shops selling handmade creations that have been made the same way for centuries, and a culinary scene featuring everything from Michelin-starred restaurants to chic craft cocktail bars and unassuming noodle joints serving up delightfully slurpable bowls of ramen, Kyoto is a city of artisans.
Explore Kyoto with Four Seasons
"I love the attention to detail in Japan," Krugman says. "I feel like everything has its place and its ritual and its reason. As somebody who is such a visual person, it's a real treat to experience that."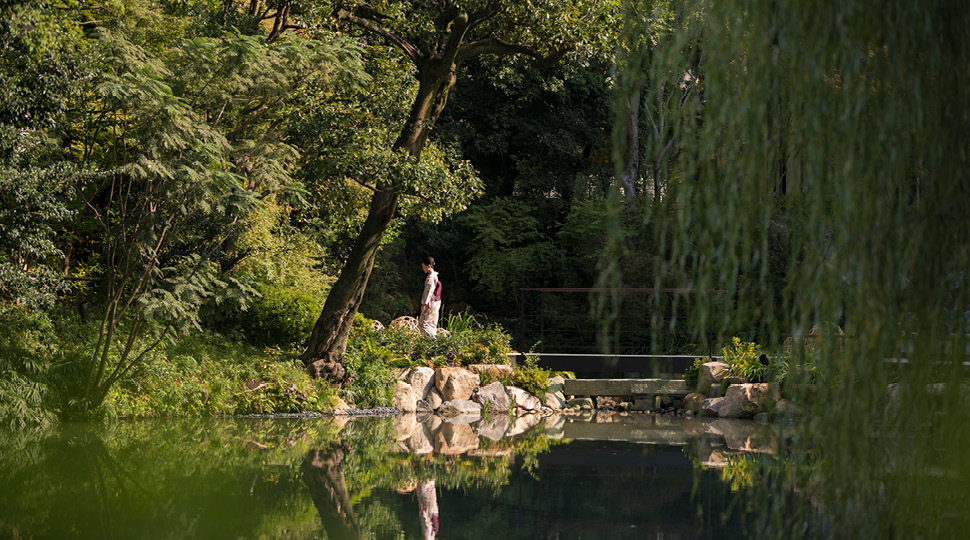 The atmosphere at Four Seasons Hotel Kyoto is no different. Set around the 800-year-old Shakusui-en pond garden – itself immortalized in a 12th-century epic poem – every setting is created with care and intention. There is beauty and meaning in everything. All you have to do is be willing to connect with it.
"Being a photographer and traveller has absolutely shifted my perspective," Krugman says. "If I'm in a place I've never been before, every single thing I see provides an incredible education about the area I'm in."
Try activities outside your comfort zone
After travelling the world twice over, Krugman can attest to one of the most essential components of a successful trip, no matter the destination: Keeping an open mind.
"I try to leave a lot of breathing room for spontaneity and serendipity, because my favourite moments are when something happens, the path kind of diverges, and I'm exposed to this thing that I couldn't have planned even if I wanted to," he says.
This doesn't just apply to travel, but to the creative process – and to some of the most worthwhile experiences. "The best experiences in my life have been things that are just outside my comfort zone," says Krugman.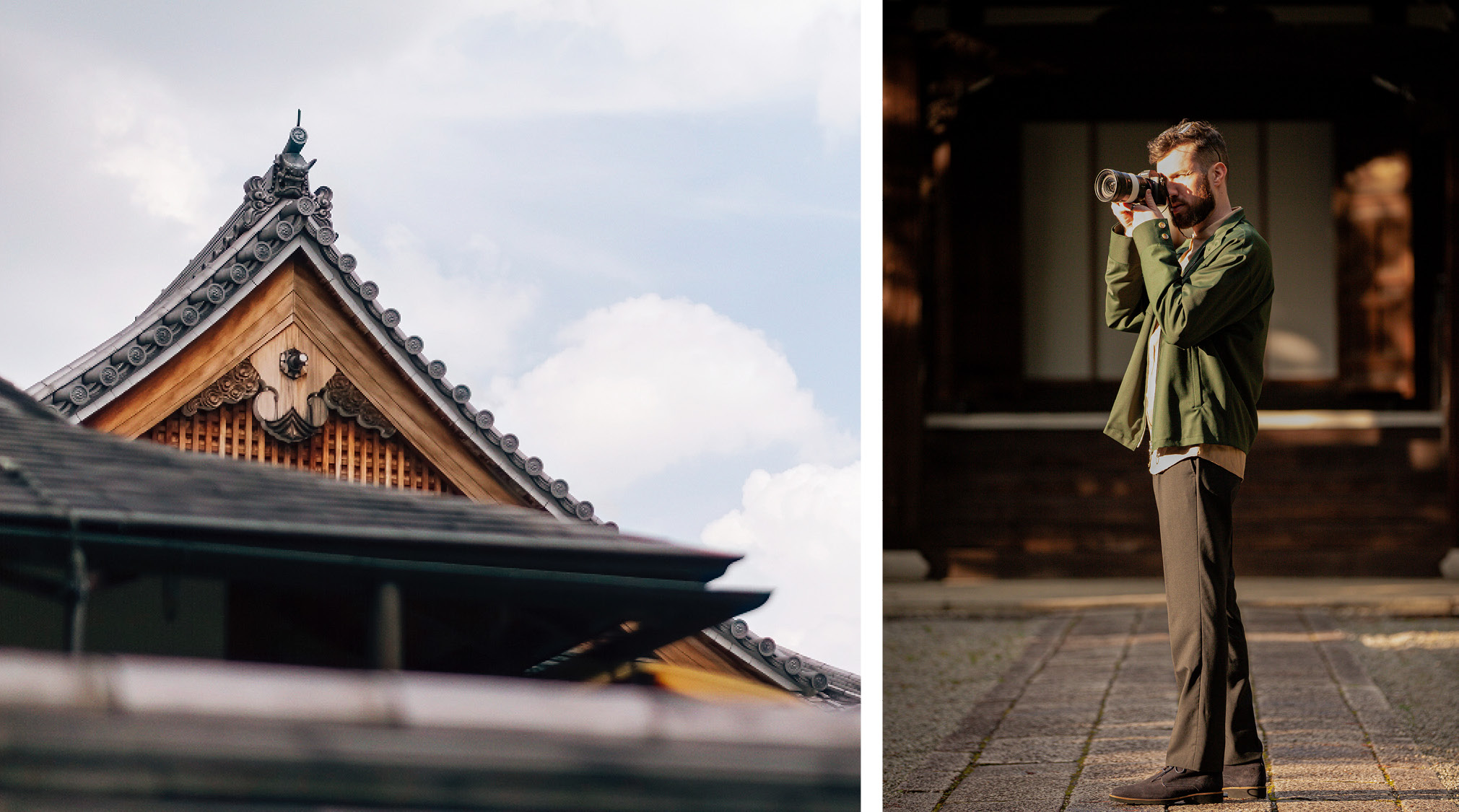 In Kyoto, that could mean immersing yourself in the world of geiko and maiko – kimono-clad entertainers who perform traditional song and dance – at an ozashiki asobi dinner in the Gion geisha district. Learn the art of Zen meditation from the deputy head monk of Shoden-Eigen-in. Or head to Kibune train station for a walk along the river, passing crimson torii gates and fragrant cedar trees on your way to Kurama Temple for a traditional onsen bath. Being open to adventure can help you discover the city's secrets.
Explore the world with Four Seasons
"My travel philosophy is to go into every situation with an open mind and a big smile," Krugman says. "That attitude can open up so many doors for you."
Uncover a new perspective on everyday life
For Krugman and for many of us, travel is much more than just a vacation. It offers a chance to connect with the world around us and discover new ways of doing things. Simply being somewhere new invites us to look at things differently, even something we do all the time – like sipping tea.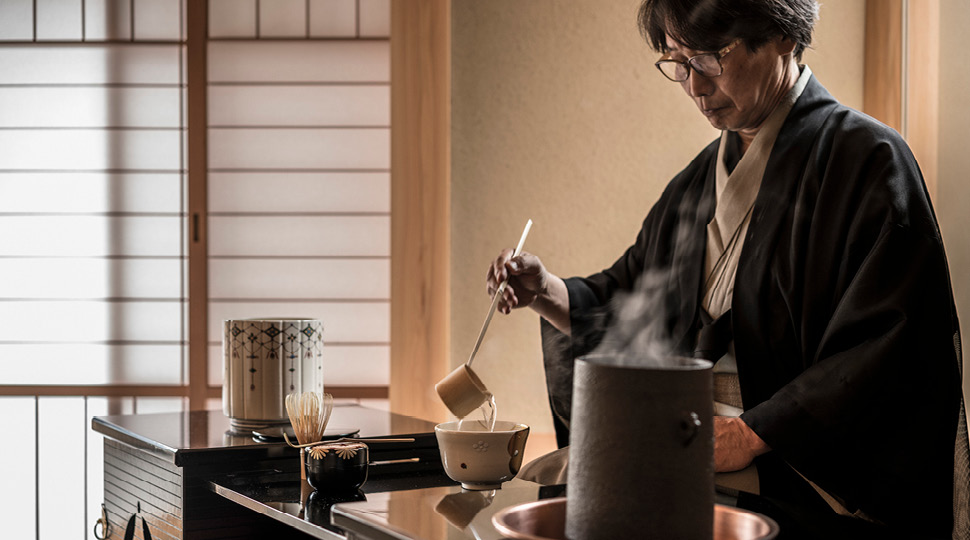 Discover centuries of tradition and spiritual beauty at a Tea Master Ceremony in the Hotel's Shakusui-tei – the intimate Tea Ceremony Room. A local tea master will teach you the history of the brew and the Japanese rituals for steeping, pouring and savouring the perfect cup – a flavourful taste of local customs.
"There is no better education than travel, because you're exposed to so many new ideas, ideas you never even knew existed," Krugman says. "And when you can incorporate that into your day-to-day life, you just grow with every new experience."
More Four Seasons Experiences
to Free Your Creativity
RECONNECT THROUGH LIFE-CHANGING TRAVEL
Your journey begins here