Sixty years ago, a young Toronto builder opened the doors of his completed construction project. While he was proud of his craftsmanship, the architectural details were never meant to be the main draw. Isadore Sharp created this hotel, the very first Four Seasons property, with hospitality as the foundation and the Golden Rule – treating others as you'd like to be treated – as the bedrock.
Over the past six decades, Four Seasons has built its brand by prioritizing people: its guests, of course, but also its team members, who are the hearts, minds and hands of the brand. The people who bring Four Seasons service to life do so through small touches, like surprising a young guest with sunglasses for all of her stuffed animals, and by dreaming up and implementing industry-first initiatives to take the guest experience to the next level, such as the launch of the Four Seasons Private Jet.
In this three-part series, we'll introduce you to 60 Four Seasons people who share what they've learned, what they love and what they're looking forward to, starting here with the 2000s to present. Over the next few months we'll go back in time, culminating with the brand's founding – and its founder, Mr. Sharp. We're proud and grateful to celebrate him and the people who continue to make his dream a reality.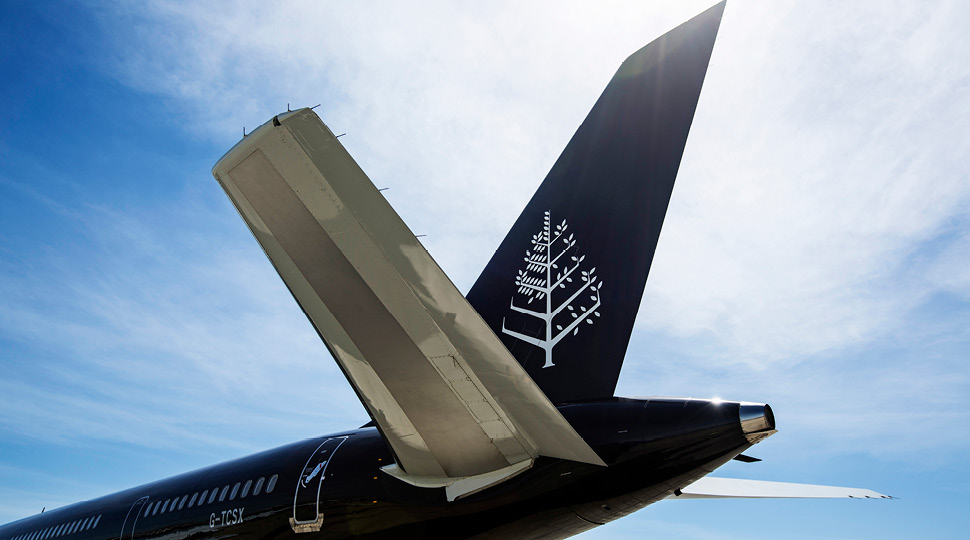 2010 to Present: Innovation Takes Flight
The last 11 years have seen many Four Seasons firsts, including the launch of the Private Jet and expansion into new countries and regions.
Chenin Mathews joined Four Seasons Resort Hualalai in 2011 and has been there ever since – aside from a few jaunts around the globe aboard the Four Seasons Private Jet. Whether she's acting as Chef Concierge at the Resort or as Onboard Journey Concierge with the Private Jet, she's happily welcoming guests and making sure they have everything they could want or need.
When it launched in 2015, the Private Jet took Four Seasons innovation to a whole new level. "Four Seasons has always been a pioneer in the hospitality world in so many ways, and the Private Jet fits in that continued expansion of guest-centric experiences. It just seems natural that Four Seasons would find a way to offer these 'once-in-a-lifetime' trips that you then can't resist taking again with a different itinerary or travel partner," Mathews says. "One day you are in the mountains of Chiang Mai, and the next you are in the bustling city of Dubai. Your senses are constantly engaged. Seeing guests fall in love with different locations around the world is always a highlight for me."
In the years since 2010, Four Seasons has expanded globally, always emphasizing service and innovation. New properties and new technologies continue to add depth and breadth to the Four Seasons experience. There have been quite a few Four Seasons firsts in the past decade: the first property in sub-Saharan Africa, in 2012; the addition of a private island and private overnight yacht, both in the Maldives, in 2016; the first property in Greece and the first stand-alone Four Seasons Private Residence, in London, both in 2019; and the first property in Spain in 2020. Private Jet itineraries include stops at several of these new properties.
The well-appointed aircraft and carefully selected destinations are just the start of the experience. "Luxury doesn't show up just in the product of the Private Jet, the places we visit, and the food and experiences you get to enjoy," Mathews says. "It's also in the worry-free travel – knowing your luggage will be at your room without you ever having to touch it, or enjoying expedited entry into countries and travelling faster within cities thanks to special escorts. The itinerary offers you a base expectation, but we customize it every step of the way to fit your desires and your needs."
It all comes back to putting guests front and centre – and to innovations that go beyond simply adding new properties to the portfolio. In 2014, Four Seasons introduced a fully customizable mattress, letting guests choose the firmness of their beds. Five years later, the company launched an online retail site where guests can purchase the mattress, linens and more. In 2015, the Four Seasons App gave guests a new way to check in, check out, book transfers and make dining reservations; Four Seasons Chat was added as a feature in 2017. Rather than relying on chatbot technology, the platform connects guests to real live Four Seasons people for the perfect combination of high tech and high touch.
When the global pandemic began in 2020, that same guest-centric creativity led to an enhanced health and safety program, Lead With Care, building on the trust that Four Seasons has established with guests over the past six decades. As Mathews knows from her role in Hualalai, the Four Seasons App and Chat became even more important to guests during this time. "It has been a comfort to so many to still be able to receive full luxury service from the comfort of your Residence, room or beachfront cabana, all through the touch of your phone."
Mathews sees a bright future ahead for Four Seasons, "particularly the new locations that will be created and the positive impact that they will have in those communities," she says. "Four Seasons is always thinking big. Who knows what new product we might create that will become a standard in the industry in 20 years?"
2000 to 2009: Global Luxury, Away and at Home
In the first decade of the 2000s, Four Seasons invited guests into every continent except Antarctica – and welcomed them home in Residences around the world.
Before Valencia Albuquerque became Residences Manager at Four Seasons Private Residences Abu Dhabi at Al Maryah Island two years ago, she was Front Desk Manager at the Hotel there, and before that she was Chef Concierge at Four Seasons Hotel Mumbai. She's been with Four Seasons since it entered the Indian market, joining the Mumbai team in 2007 as a Food and Beverage intern during the Hotel's pre-opening days and becoming a Concierge after it opened in 2008.
From 2000 to 2009, Four Seasons saw tremendous growth in its geographic reach and in its reputation as a leading provider of luxury – not only in travel but also in residential offerings. And its entry into the Middle East and North Africa region at the start of that decade – opening Four Seasons Hotel Cairo at The First Residence in 2000 and Four Seasons Resort Sharm El Sheikh in 2002 – was a major milestone.
"As some of the world's key points of connection, cities like Dubai, Abu Dhabi, Riyadh and Doha are important transit points for Europe, the Americas and Asia," Albuquerque says. Four Seasons guests and residents in this region are "highly mobile and discerning individuals who demand the best and have experienced the best, staying at our flagship properties around the world."
By the end of the decade, Four Seasons had a total of 50 properties, with a presence on every continent except Antarctica. In addition to the new properties in Cairo and Sharm El Sheikh, Four Seasons opened its first property in China, in Shanghai, in 2002 and its first mountain resort, Four Seasons Resort and Residences Jackson Hole, in 2003. Residential offerings were becoming more fully integrated, and the idea of the Four Seasons lifestyle was beginning to emerge.
"The Private Residences are an enhancement of our legendary personalized service," Albuquerque says. "When you stay with us, we get to know you, but when you live with us, you truly develop a deep, human connection. You become a part of our family. We are there for birthdays, anniversaries, weddings and every special moment. It becomes 365 days of joy."
Albuquerque takes great pleasure in welcoming new residents home for the first time. "Especially in Abu Dhabi, where we have a large expat community, we want to provide them that familiarity," she says. "It is this human connection that is the reason for our success. Every day they wake up feeling like they are on a staycation with their Four Seasons family."
Even as tech boomed during this decade – and as Four Seasons moved into private ownership in a partnership between Prince Al-Waleed bin Talal and Microsoft's Bill Gates – Four Seasons stayed focused on the human touch. "The digital space has become crucial to the way we interact with guests," Albuquerque says. "While the preference and means of guests has changed toward digital communication, it has been vitally important for us to maintain the same foundation and be firmly rooted in our values. I only see this space growing in the coming years."
Albuquerque fully expects Four Seasons to continue to evolve in ways that make guests' and residents' experiences even better. "Since the very beginning, we have been a company of innovators," she says. "We are always the first movers in key spaces that elevate the guest experience. We feel strongly that our service standard and our philosophy will continue to be highly appealing to our loyal Four Seasons guests and residents around the world."
Check back later this year to meet more Four Seasons people and to journey deeper into the story of Four Seasons through the decades.