As the father of two teenage boys who have thoroughly assimilated personal tech into their lives, I often struggle to find ways to expand their horizons beyond their Retina displays.
Time keeps slipping into the future, after all, and my sons will only be under my direct guidance for a few more blink-and-you'll-miss-them years.
So how to open their eyes to the truth that typing IRL ("in real life") implies you do, in fact, have a real life? A life that the social media networks of the world may still be part of, but hold much less power over?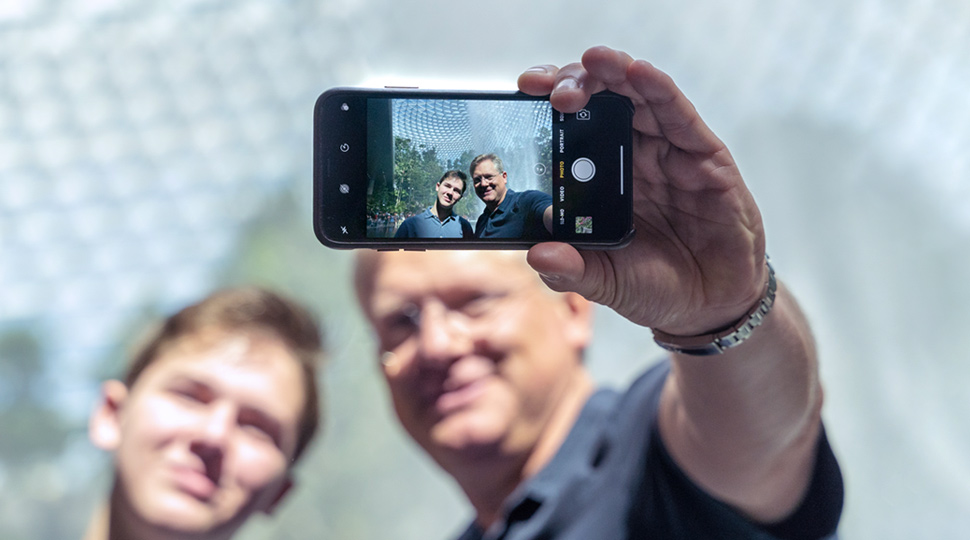 Experience has shown that teaching two boys the same thing separately requires less time and effort than attempting to teach them that same thing together. This approach has served me well and led to some memorable one-on-one outings.
None more so than a recent trip to the Far East with my younger son, Jack. Embracing my 15-year-old's love of travel, I decided to make this particular excursion a little more, as we Gen Xers used to say, extreme.
I wagered that living unfiltered lives for three weeks in Singapore and Tokyo would reveal the important difference between seeing videos about a place and actually experiencing it.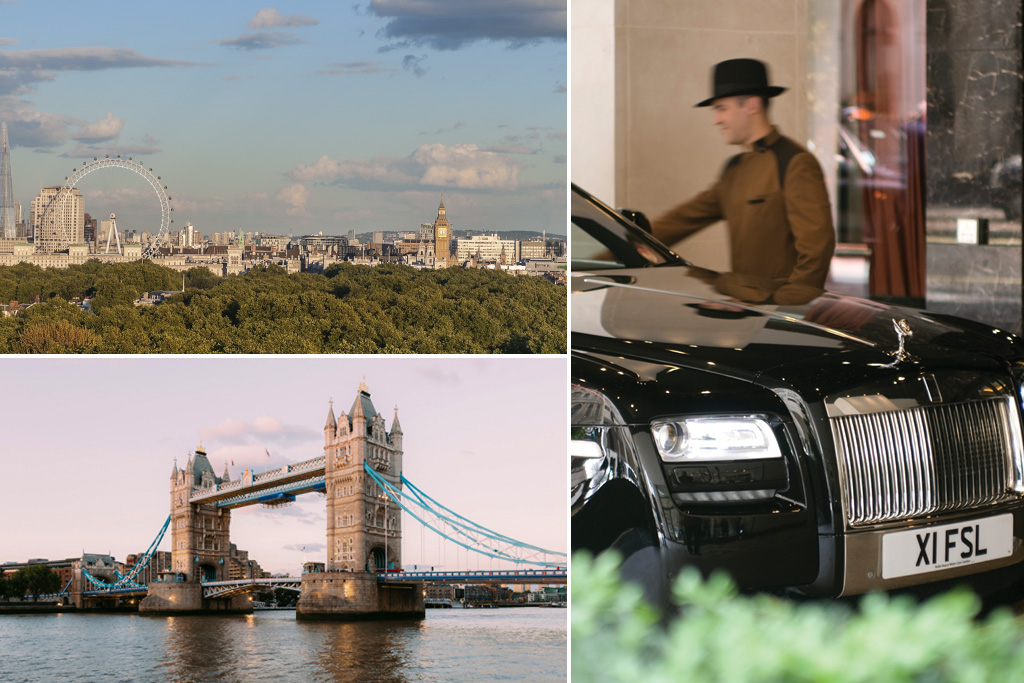 The journey of 1,000 miles may begin with a single step, but our journey of 25,000 miles began with a long-haul flight from Denver to London. If you're going to explore the other side of the world, why not take the long way around?
Because I'd previously stayed at Four Seasons Hotel London at Park Lane on business, Jeremy Dawson and James Birkett (the Hotel's Assistant Manager and Valet Supervisor, respectively) immediately recognized me and went about initiating Jack into the fraternity of world travellers. That project culminated with a jaunt in the Hotel's Rolls-Royce for a meal with friends at Gymkhana.
We were both immediately taken aback by the scale, scope and sensory overload of the Jewel Changi Airport.
Our first proper stop on the other side of the world was Singapore, where we were both immediately taken aback by the scale, scope and sensory overload of the Jewel Changi Airport complex – which includes a 130-foot-high waterfall, the largest indoor water feature in the world. But as the point of this trip was not simply to stand in different spots and take selfies as proof of our escapades (although we certainly did that), I decided to enlist some help.
In this case, help came in the form of Gladys Lim, our Concierge at Four Seasons Hotel Singapore. After explaining to Gladys that my goal for this trek was to help Jack tangibly connect with the wider world, she knew just who to call – Natalie Chai, who would become our trusted tour guide and Jack's confidant. But first, we fuelled ourselves on Hainanese chicken rice, a famous local dish at the modern Asian brasserie One-Ninety.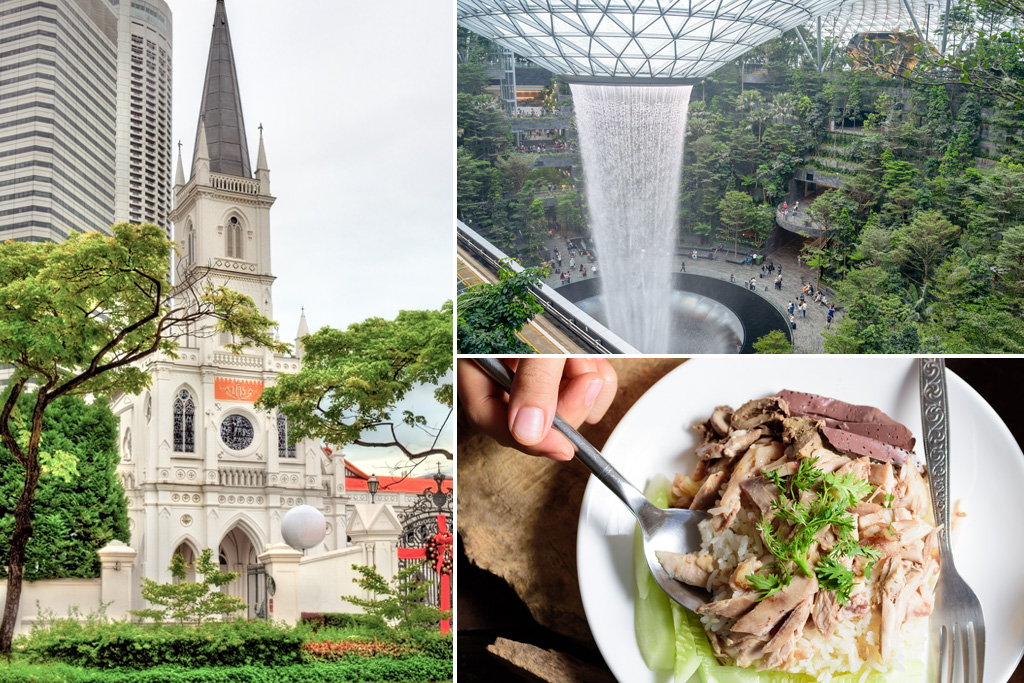 Natalie, as you would expect any good tour guide to be, was a fount of information. But while certainly interesting and perspective-expanding, the facts she imparted paled in comparison to the impression she herself made on Jack.
Somewhere among the city-state's famed hawker stalls, possibly after a round of chili crabs at Chijmes, Jack and Natalie became friends. IRL friends. And while they will stay in touch via technology, it is the bond they formed on the streets of Singapore that will forever tie them together – even if, eventually, only in each other's memories.
That was the beauty of this trip. Those small (but not really) moments of personal interaction when a smile or Google-translated phrase was enough to cross all manner of cultural barriers. Little shots of human connection and personal humility that can only come when, say, you find yourself and your 15-year-old man-child in a YouTuber-endorsed dive of a noodle shop, eating more sesame pasta–based carbs than even a marathon runner could manage.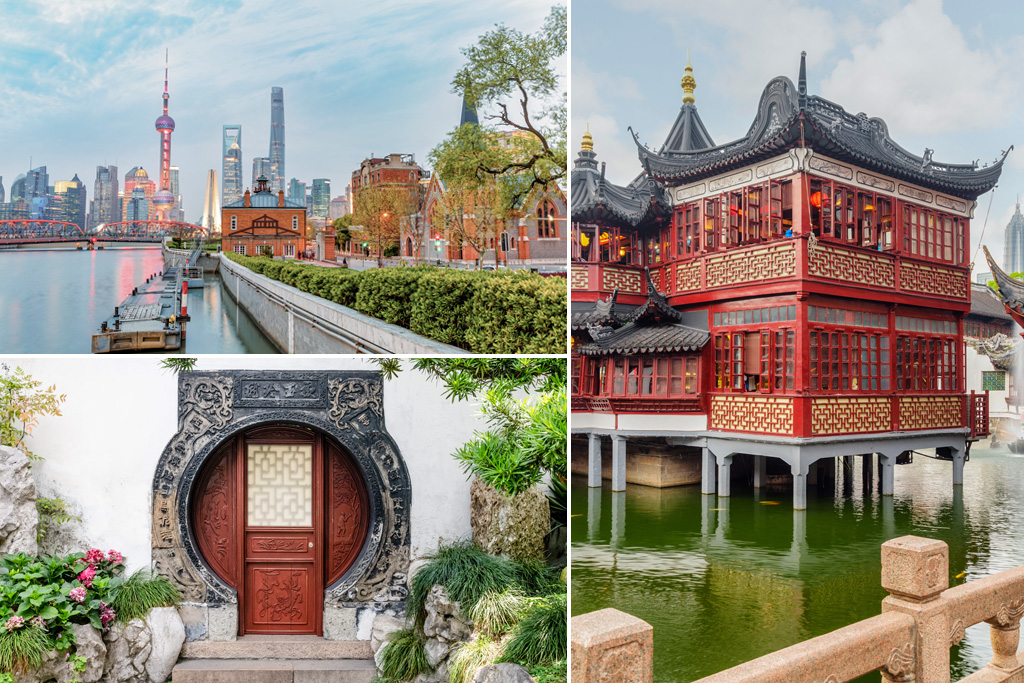 Or welcoming the unrivalled calm of the immaculately manicured Imperial Palace grounds – an island of introspection after the whirlwind, ramen-based adventures of Tokyo Station's underground mall.
Or savouring orange and apple marmalade at Motif, set within Four Seasons Hotel Tokyo at Marunouchi, and then lingering in the Four Seasons farewell when concierge team members Mari Oshitani and Mami Kumoda stood and waved goodbye until we boarded our train for the airport.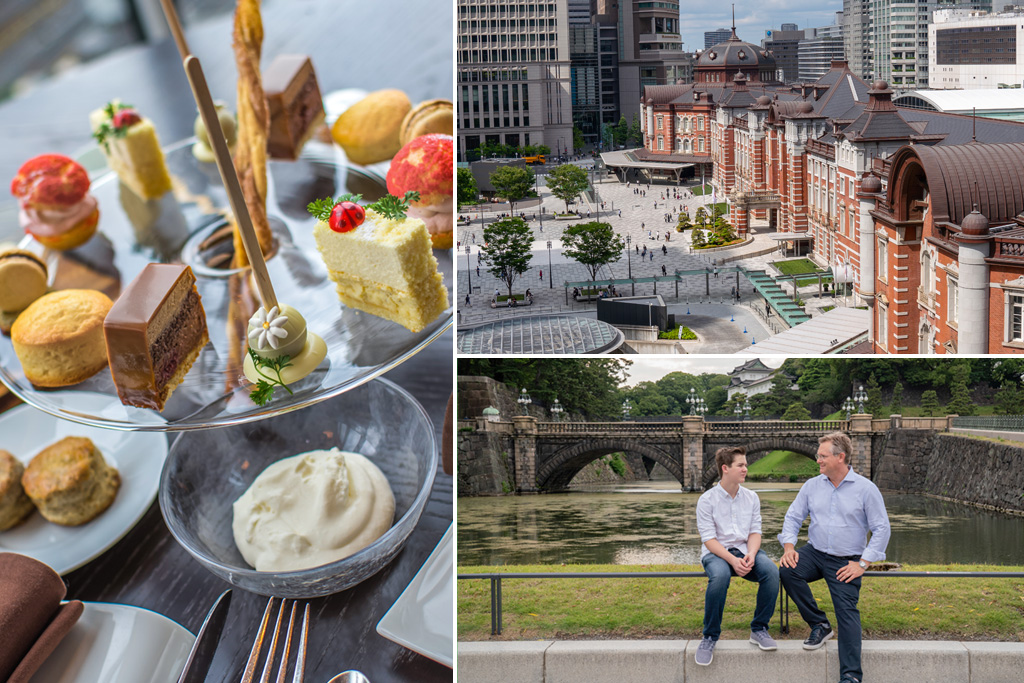 Because of these moments and dozens of others, the Jack that's upstairs in his room as I write this is not the same Jack I boarded a plane with. Is it a big change? Not especially. Not yet. But the idea was to redirect the way he views the world and his place in it. To that end, score one for Dad.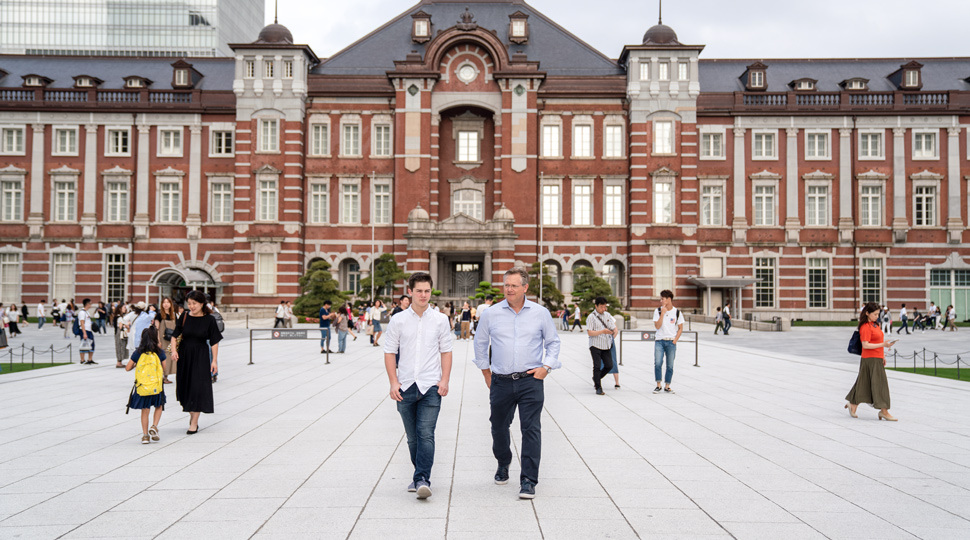 YOUR JOURNEY BEGINS HERE
How will travel change you?