Romantic Getaway
Honeymoons and Milestones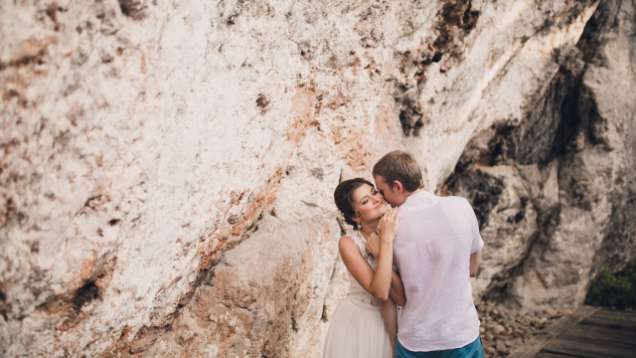 Mark your special occasion with any number of memorable activities – from classic romance to shared adventures. Bespoke Vow Renewal Ceremonies, Wedding Anniversary Celebrations and Honeymoon itineraries all crafted on request. The magic starts here…
Honeymoons. Anniversaries. Vow renewals. We'll craft every unforgettable moment of your milestone celebration to help you relive the magic of your wedding over and over again.
ROMANCE & ADVENTURE
Four-course Dinner Overlooking the Andaman Sea
A private tent for two at the water's edge, decorated with traditional lanterns and beautiful flowers. The epitome of romantic dining.
Raja & Ratu (King & Queen) Couple's Ritual
The ultimate treatment for two: a profound physical and emotional connection with local oils to stimulate bliss and the flow of love.
Wonderous Waterfalls
There's something truly magical about swimming in one of nature's pools… Our waterfalls tour reveals three pockets of paradise straight out of a fairytale. Add a picnic lunch for extended enjoyment.
Mangrove & Eagles Safari Tour
Our signature Naturalist-led boat safari cruises deep into mysterious forests between land and sea for up-close encounters with majestic eagles, mischievous macaques, "walking" fish and shy otters.
Vow Renewal Ceremony
Reaffirm your union in a celebrant-led ceremony tailored to your wishes. On a petal-strewn beach, in the tropical gardens or afloat in spectacular mangrove forests – we'll help you create the celebration of a lifetime.