Enjoy panoramic views of Teton Village and Rendezvous Peak, a dynamic open kitchen and a cosy setting at our inviting mountain steakhouse.
HOURS
Breakfast

7:00 am – 11:00 am

Dinner

6:00 pm – 9:30 pm

Grab N' Go

7:00 am – 11:30 am
Signature Dish
Corn fed from Double 'R' Ranch in Washington
As chefs, we are lucky to be a part of a group who are passionately creative and connected to provide a harmonious experience through sight, sound, smell and taste.

Michael Goralski

Executive Chef
The Team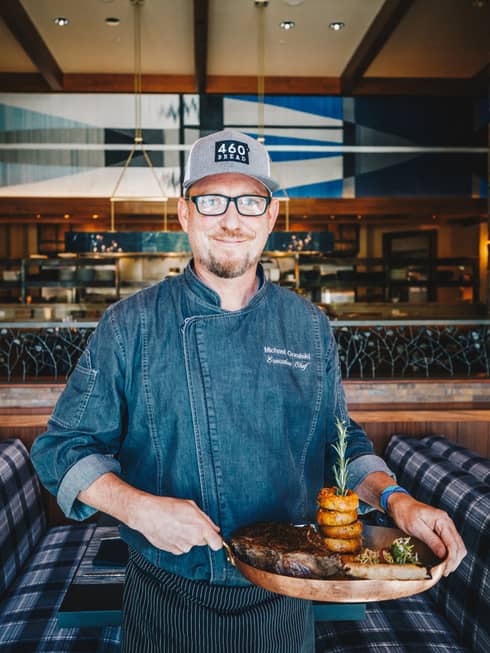 Michael Goralski
Executive Chef
After two decades in the industry, Michael Goralski knows that success comes from working with creative people. Mentoring his team is one of his most significant responsibilities as Executive Chef – and he has a lot to offer, having never been shy about employing cutting-edge culinary techniques. In Maui, he mastered sous-vide: the slow, vacuum-bag cooking method which works wonders on Rocky Mountain elk and buffalo. He also dresses up dishes with balsamic caviar and other dazzling elements of molecular gastronomy that impress foodies and chemistry professors alike.
"I love being in the heat of the battle."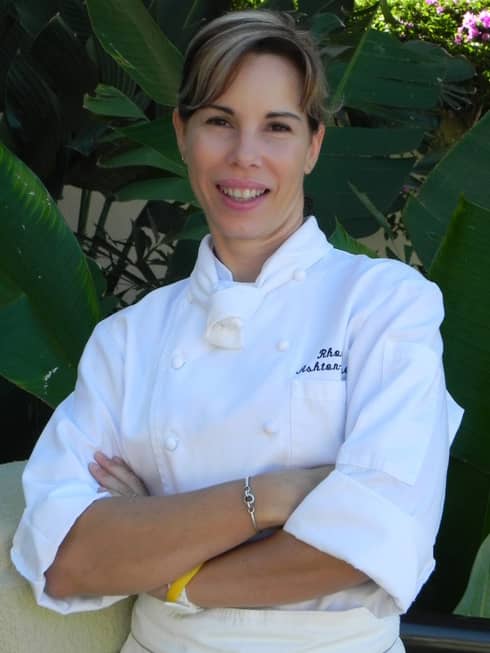 Rhonda Ashton
Executive Pastry Chef
When Rhonda Ashton was a ninth-grader in North Queensland, Australia, she dreamed of becoming a chef. Two days after completing high school, she found herself starting a four-year pastry apprenticeship, eventually becoming a journey pastry cook by age 21. Today, Ashton brings 31 years of experience – and an impressive globe-hopping portfolio – to Jackson Hole as our Executive Pastry Chef, serving innovative desserts such as edible chocolate postcards, elk pops and custom cakes.
"My style is modern and relaxed. I tend to go with three or four flavours and simple garnishes. I don't like to overcomplicate plates."