All Food and Drink
Meet the Team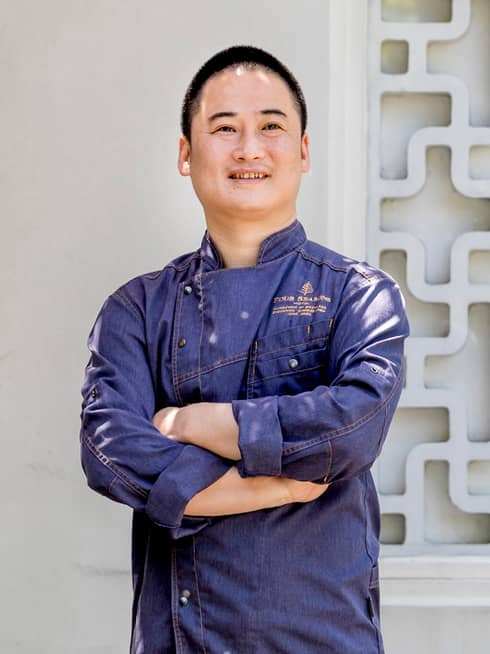 Wang Yong
Executive Chinese Chef
With nearly 20 years of culinary experience, Chef Wang is a culinary mogul of Zhejiang and Shanghainese cuisine. Under his leadership, Jin Sha has become the only restaurant in Hangzhou to be awarded the prestigious four-star award by Forbes Travel Guide for two years. The chef, though, is quick to point out that all the honours that recognize Jin Sha are not solely his to claim, but belong to his entire team. On top of receiving many venerable accolades, he also has been newly crowned China's "Chef of The Year" by GQ Magazine.
"I love travelling for it can open my mind and expand my personal horizons. Every time when I go to a different place, I am always very excited to see and try local cuisine or dishes, and chatting with companions also gives me a lot of inspiration."
Culinary Experiences
I love guiding guests to discover the real flavours of Hangzhou's epicurean culture on an intimate level, unhindered by any language and cultural barrier.

Wang Yong

Executive Chinese Chef
Beggar's Chicken – with meat so tender that it slips off the bones – is said to have originated here in Hangzhou. At Jin Sha, our Beggar's Chicken is stuffed with pork belly, cured ham, ginseng and shiitake mushrooms, and after hours of baking, is ceremoniously cracked open at your table, ready for you to dig right in.

Gather with close friends and family in one of Jin Sha's 11, stand-alone, private-dining rooms that surround our garden lagoon for an intimate lunch or celebratory dinner.