Conveniently situated between the city centre and the surrounding Tuscan hillside, Four Seasons' location provides easy access from any route. Our Hotel offers 4.5 hectares (11 acres) of private gardens that fit up to 500 guests outdoors with numerous automobile display options, creating a unique, exciting and memorable automotive event.
Vehicle Accessible Venues

2

Outdoor parking spaces at the hotel

34
Advantages of Our Location
The Hotel owns the largest private park in Florence, allowing special displays and impressive showcase options, or expand your event to venues around the city. Our catering team can transport the Four Seasons dining experience to spectacular event spaces throughout Florence.

ONE-OF-A-KIND DESTINATION

Florence offers an ideal mix of culture, food and warm, sunny Mediterranean weather with scenic driving routes, making it a premier location for impressive automotive events.

ONSITE PARKING FACILITIES

Ideally located near the heart of the city, our Hotel's onsite parking facilities make for easy access to city streets and nearby drive routes.

From valet and surveillance services to impressive staging options, our event experts bring your automotive event to life. Onsite security, parking and carwash stations ensure a seamless production.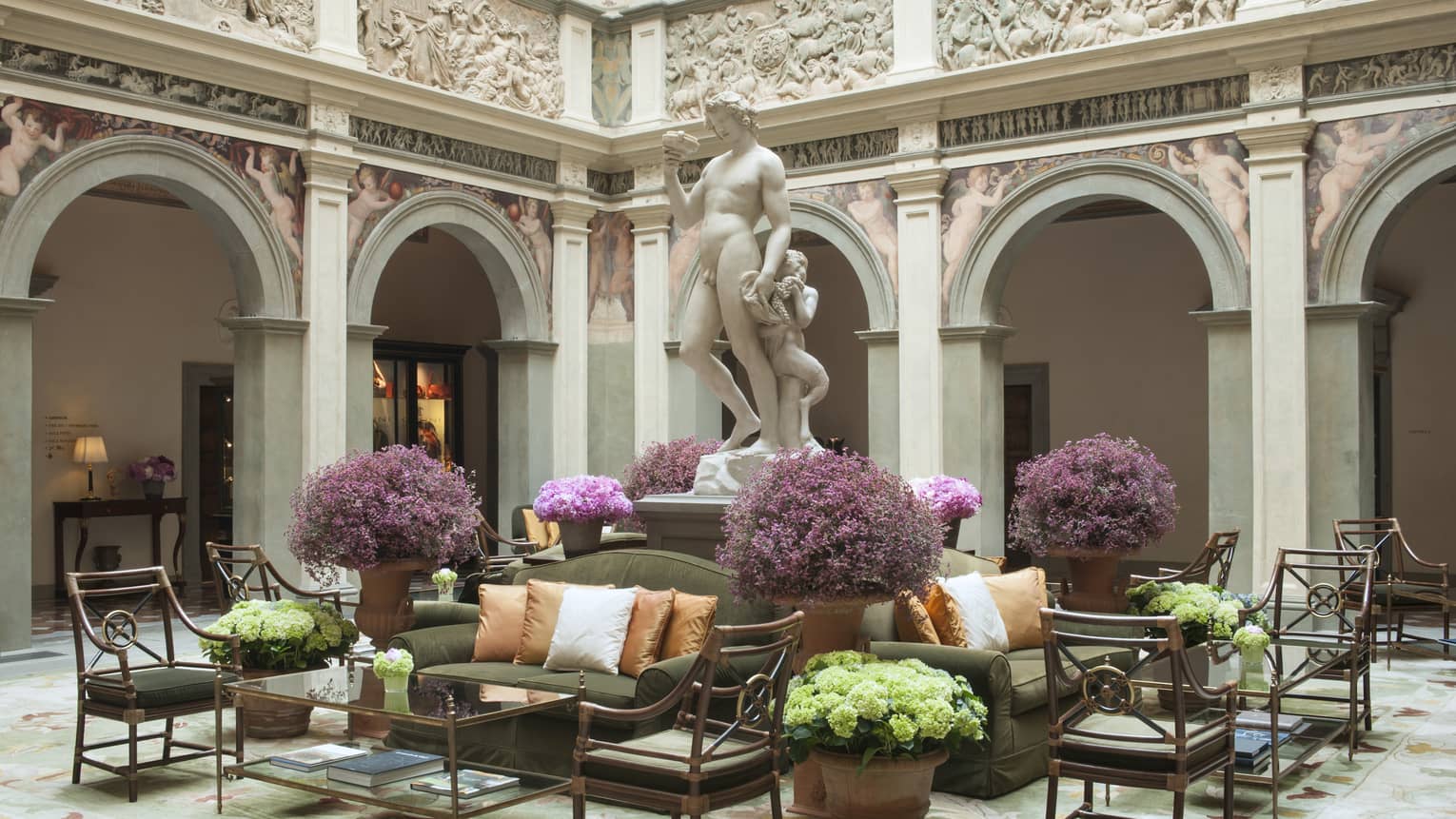 EXCLUSIVES AND BUYOUTS
Take over the entire property for your automotive event. Your group will enjoy complete privacy, total access to amenities and services, and unlimited opportunities to wow your guests.
The Details
Capacity
13 indoor and outdoor event spaces
4.5 hectares (11 acres) of private garden for car display
116 guest rooms, including 44 suites
60 alternative indoor parking spaces near the hotel
38 outdoor parking spaces at the hotel
2 petrol stations within 500 meters of the property
Airports & Transportation
20 minutes from Areoporto di Firenze-Peretola (FLR)
60 minutes from Galileo Galilei Airport (PSA)
90 minutes from Bologna Guglielmo Marconi Airport (BLQ)
Parking, Valet & Services
Security check point at parking entrance 24/7
Video surveillance cameras
Umbrella insurance
Professional onsite carwash services
Storage areas
Valet services
Shuttle services if departing location is different than Hotel