Inspirations
Experience and Learn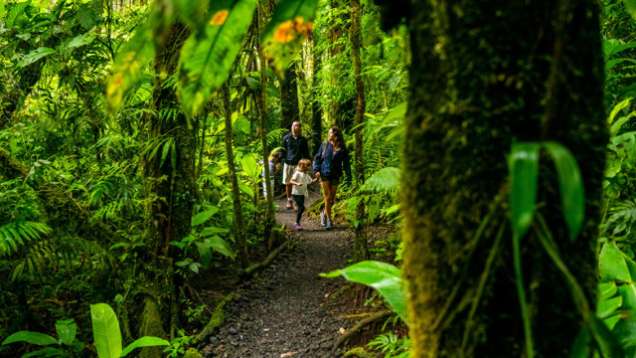 Morning Hike

Join us for an invigorating 90-minute walk along the hillsides and staircases that connect our property. There are 700 steps to climb, presenting gorgeous views and encounters with local residents, such as howler monkeys and white-face monkeys. Please wear closedtoe shoes. Ages 14 and up.
Trail of the Giants

For guests of all ages who are interested in panoramic vistas, wildlife spotting and a tour of Peninsula Papagayo's biodiversity without having to play 18 holes on our signature Arnold Palmer golf course. Hop on a golf cart – driven by our expert guide – and be dazzled by amazing views of the natural landscape, while learning about the peninsula's rich biodiversity.
Painting Traditions

Bring out your inner artist by enrolling in this 50-minute cultural class. Learn how to paint items such as ceramics and coffee grinders. It's a relaxing session, letting you make your own souvenirs! Ages 12 and up.