A tropical destination teeming with wildlife and rich Central American culture, Costa Rica is a dream jungle and beach destination. There are plenty of opportunities for rest and relaxation, as well as ecotourism activities including zip-lining, river rafting and exploring wildlife. To help plan your next trip, we asked Priscila Porres, the Chef Concierge at Four Seasons Resort Costa Rica at Peninsula Papagayo, to share tips for experiencing the very best of Costa Rica.
Into the wild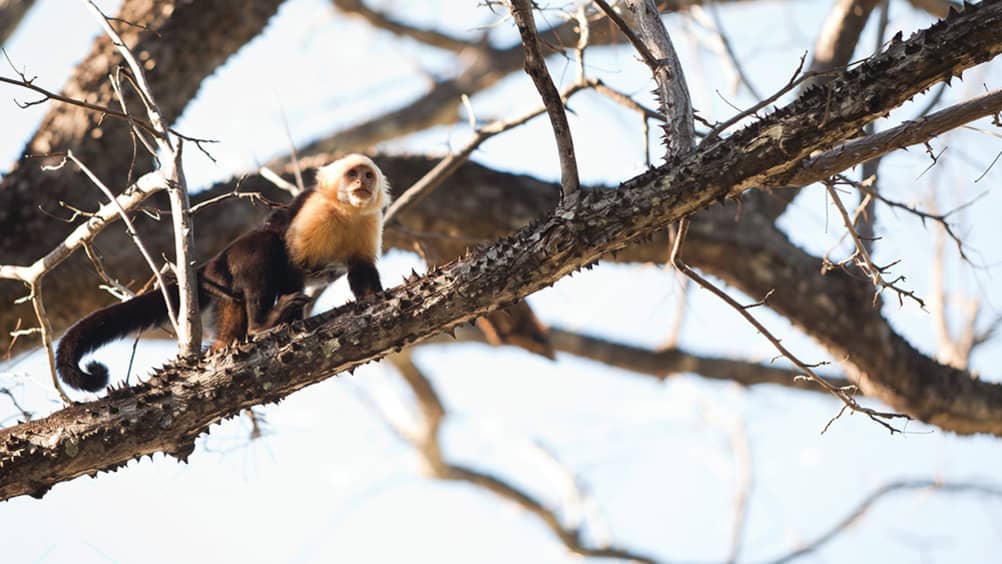 Photography courtesy Four Seasons Hotels and Resorts
A flagship destination for ecotourism, Costa Rica is legendary for its natural wonders. Scientists come from all over the world to study Palo Verde National Park, a rich ecosystem of rivers, marshland, mangroves and the very rare dry tropical forest.
The best way to see the landscape is often from above, on a zip-line tour through the canopy. Witch's Rock Canopy Tour is located just 20 minutes from the Resort. If you're still craving adventure, visit the Canyon at Guachipelin, where you can rappel, rock climb and swing through the jungle before a horseback ride and a swim beneath a cool waterfall.
To view the peninsula from the water and to see aquatic life, hop aboard the Resort's 14-metre (47-foot) Goombay catamaran for a sunset cruise on the Gulf of Papagayo.
Golf in Costa Rica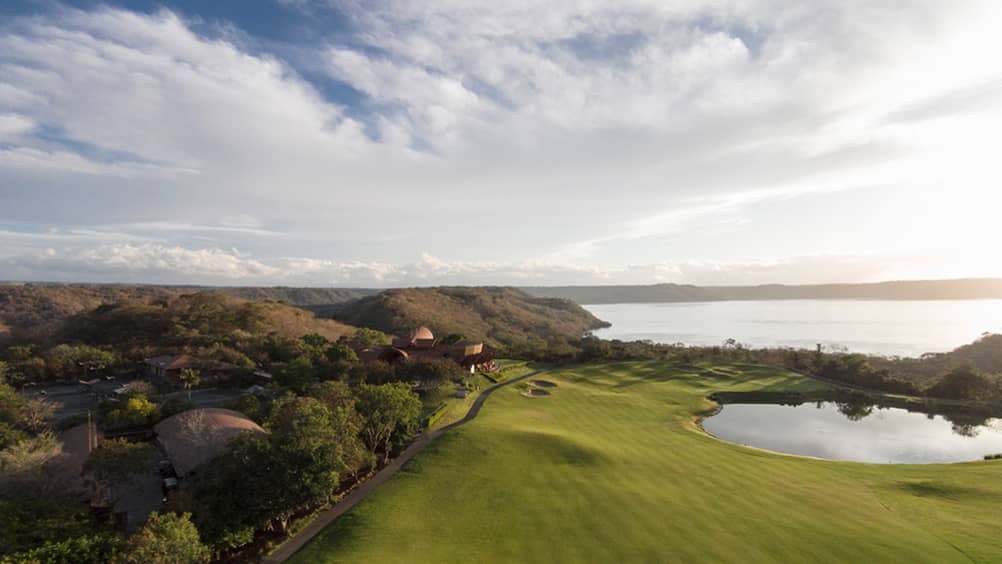 Photography courtesy Four Seasons Hotels and Resorts
At the Arnold Palmer–designed Four Seasons Costa Rica Golf Club at Peninsula Papagayo, the signature sixth hole features a dramatic 446-yard par-4 with a tee shot that plays 61 metres (200 feet) downhill to a receptive valley-shaped fairway. The course also utilizes many eco-friendly practices and is a Certified Audubon Cooperative Sanctuary.
Natural beauty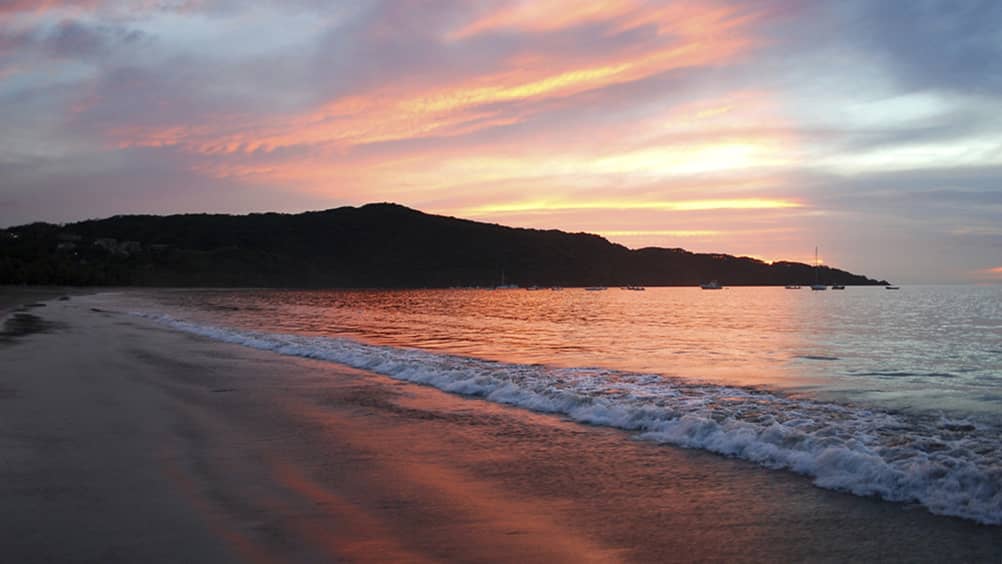 You don't have to leave the Resort to experience Costa Rica's natural beauty. Check the activities schedule to see if you can catch an early morning birdwatching walk, on which you can spot some of the 800 different bird species as well as howler and white-faced monkeys and iguanas.
Each afternoon, a guide leads a trip on the Trail of the Giants, which runs alongside the Resort's golf course; you will learn about the 25 species of giant trees found on the peninsula, as well as the endangered birds, monkeys, iguanas and butterflies that live among them. Or explore on your own with a hike on the hilly 1-kilometre (0.6-mile) trail connecting the beaches on either side of the peninsula.
The destination's green season runs from May through mid-November; sporadic rains feed lush landscapes, making this the optimal time to visit. With a comfortable seat on the beach, you can take in the scenery and enjoy the sounds of local music.
Adventures at sea
The Catalina Islands, off the coast of Guanacaste, are among the area's top sportfishing spots. Embark on a half-day inshore or full-day offshore fishing excursion in pursuit of striped marlin, sailfish and dorado. (Four Seasons encourages catch-and-release fishing for marlin and sailfish, but some fish can be brought back to the Resort and prepared for dinner.)
The Resort's PADI Gold dive shop offers several opportunities to get your feet wet, from in-pool "Discover Scuba" sessions to multi-day certification, rescue diver and nitrox courses. After you hone your scuba skills, embark on a day or night boat dive, or venture out for a multi-dive trip to the Catalina and Bat islands.
Ecotouring hot spot
Rincón de la Vieja National Park is a starkly beautiful area with widespread thermal activity, located two hours from the Resort. The park's natural features include geysers, vents and fumaroles, as well as the Santa Maria volcano, which rises to 1,916 metres (6,286 feet). Hire a guide to best explore this dramatic landscape.
Turtles at night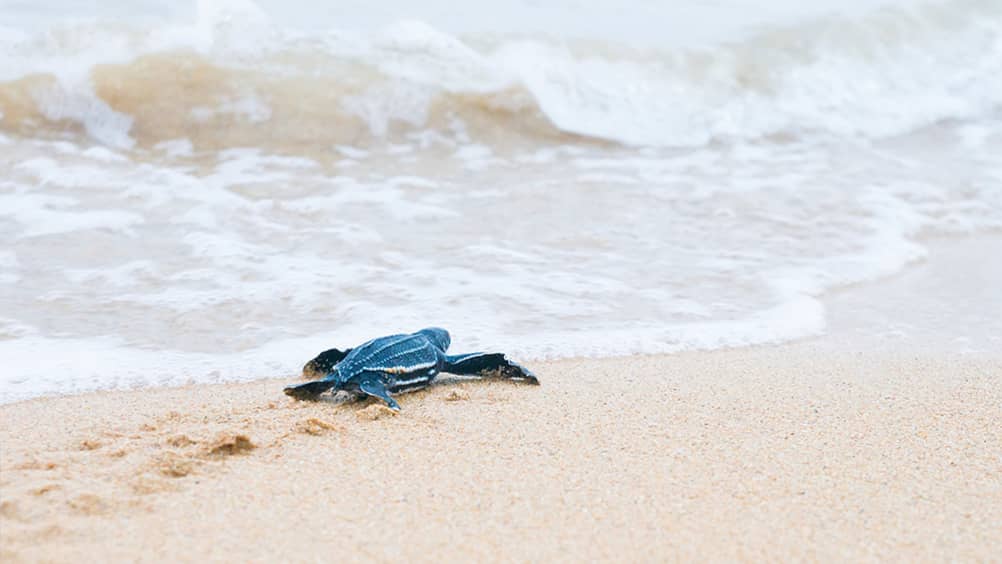 Located near Tamarindo, Las Baulas National Marine Park is an important nesting spot for leatherback sea turtles. Every year, hundreds of leatherback turtles make the journey to nest here. The leatherbacks, which are the largest of all living sea turtles, arrive November through April to mate and deposit their eggs.
Authentic culture
The Resort has a variety of Costa Rican cultural offerings in which you can immerse yourself. Several days each week, you can attend an on-site market where you'll see the work of local craftspeople and learn how they create masterpieces in wood and pottery.
For an even deeper immersion, enroll in one of the Resort's regular classes, which rotate among topics such as salsa or merengue dance, Spanish for beginners and Costa Rican cooking.
Four Seasons Resort Costa Rica at Peninsula Papagayo