Whether you're throwing a lavish party or hosting an executive retreat, your guests will remember their meals. At Four Seasons, we tailor every menu to suit the theme. Our culinary team enjoys interactive presentations as much as creating the dishes themselves. Your guests will leave impressed and satisfied in every way.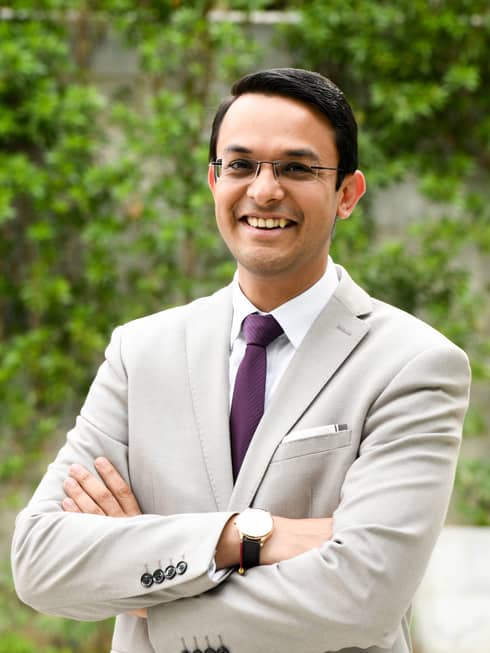 Hardik Shah, Director of Food & Beverage
Hardik Shah has scaled an enriching journey with Four Seasons, having handled the award-winning Asian Restaurant San:Qi in Mumbai as a core team in 2010, among several others, before gravitating towards his expanded role in Bengaluru. He believes that our restaurants and bars are the veritable hubs of connection. Be it the fluid open kitchens enabling conversation, the easy flow on the outdoor patio or the lively vibe at the bar, you would find him keenly overseeing operations at any of these nerve centres of the Hotel.
"The theatrics of Far & East on our Level 21, go beyond what's on the plate. It's a whole sensory experience of all that you see and take in around you."