Whether you're throwing a lavish party or hosting an executive retreat, your guests will remember their meals. At Four Seasons, we tailor every menu to suit the theme. Our culinary team enjoys interactive presentations as much as creating the dishes themselves. Your guests will leave impressed and satisfied in every way.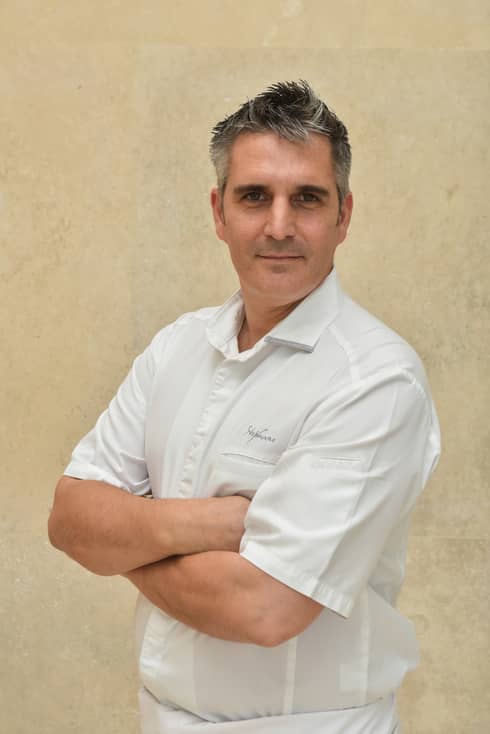 Stephané Calvet, Executive Chef
Chef Stephané's love for food began when, as a small boy, he accompanied his father to the fresh market in their French village. Since then, his passion for cooking has taken him from France to Sweden, Vietnam, Japan, Turkmenistan, China, Thailand and now India. Along the way, he has developed skills across a wide range of cuisines, techniques, styles and ingredients, with a focus on baking and a deep appreciation for craftsmanship.
"The hotel's overarching dining experience is a celebration of international cuisine presented in an interactive style – prepared 'live' in front of guests. We've brought our medley of flavours and aromas to our event menus, as well. Colourful desserts, confections and savouries are aimed to inspire."